Obama Lays Out New Climate-Change Plan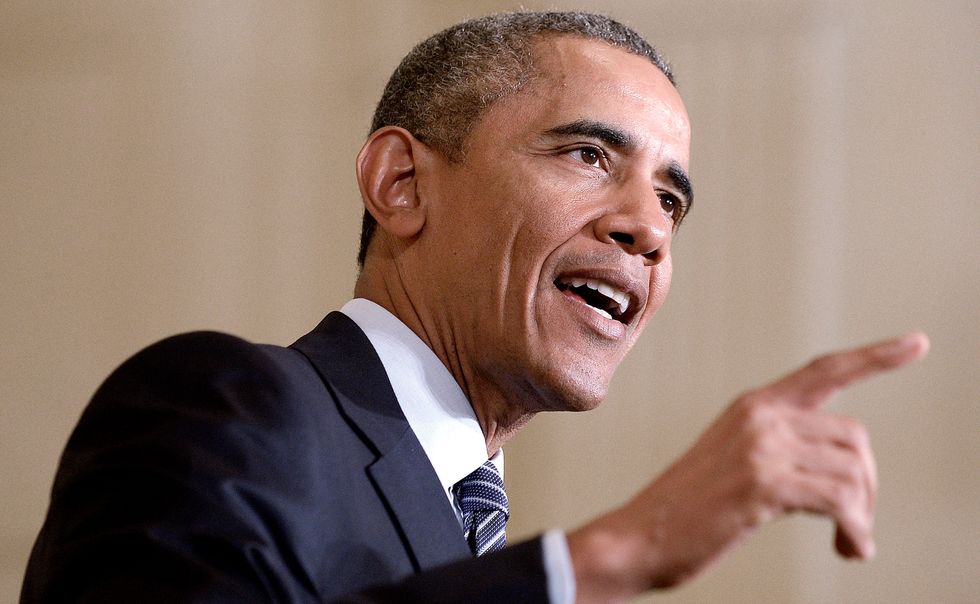 By Christi Parsons, Tribune Washington Bureau (TNS)
WASHINGTON — President Barack Obama declared his new carbon plan "the single most important step" the country can take to fight global climate change as he tried Monday to anticipate and rebut arguments from critics about harm his vision could do to American business.
Speaking in personal terms about his days at Occidental College in Los Angeles, Obama recalled the smog that made it hard to breathe when he went out for a run and the people who had to stay inside on especially bad days.
"You fast-forward 30, 40 years later, and we solved those problems," he said. "At the time, the same time, the same characters who are going to be criticizing this plan were saying this is going to kill jobs.
"Despite those scaremongering tactics," he said, "you can actually run in Los Angeles without choking."
Obama said he was going "off script" on the remembrances, underscoring the personal importance he attaches to this key piece of his ambitious second-term agenda. The new regulations are designed to cut carbon dioxide emissions from U.S. power plants by 32 percent between 2005 and 2030, through new regulations that the Environmental Protection Agency administrator insists are "within the four corners" of the Clean Air Act.
Obama said the new regulations were the most significant step "America has ever taken in the fight against global climate change."
But Republicans and business leaders were already vowing to fight him. They say Obama's clean power plan is part of a radical environmental agenda that comes at the expense of the American people. It could heap billions of dollars in added costs while shifting away from natural gas as a reliable and clean power source, said House Majority Leader Kevin McCarthy of California.
"To the president, appeasing a fringe environmental movement has overtaken the more responsible path to grow our economy," said McCarthy, vowing that the House will "consider every option possible to fight it."
The plan would boost efforts already underway in California and other coastal states to increase the use of renewable power. But for mostly Republican-led parts of the country still heavily reliant on coal, the rules would force a major economic transition that many elected officials pledge to resist.
(c)2015 Tribune Co. Distributed by Tribune Content Agency, LLC.
Photo: U.S President Barack Obama delivers remarks on the Clean Power Plan at an event in the East Room of the White House Aug. 3, 2015 in Washington, D.C. (Olivier Douliery/Abaca Press/TNS)