Obama Says Wealth Accumulation Speaks To Need For U.S. Tax Shift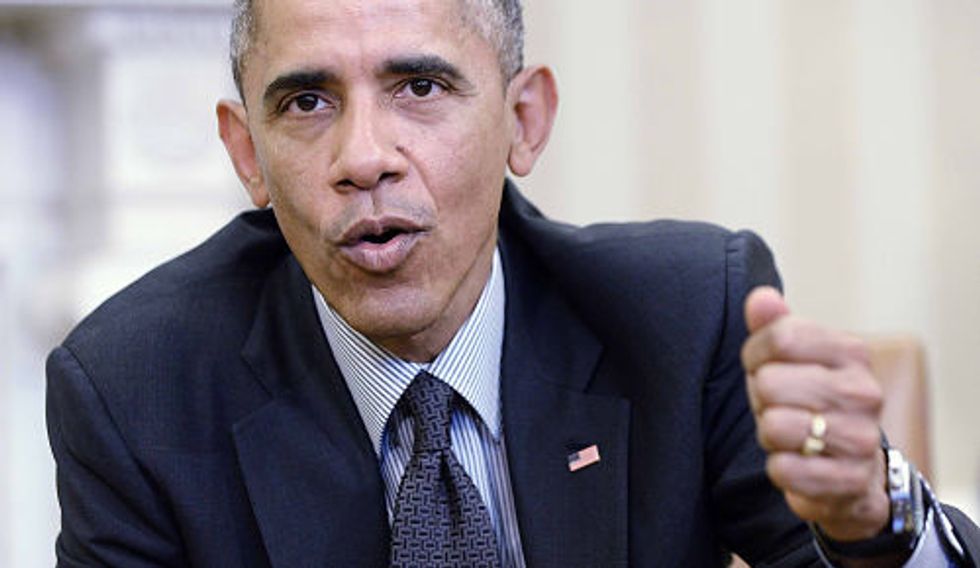 By Angela Greiling Keane, Bloomberg News (TNS)
WASHINGTON — President Barack Obama said he's focusing the end of his presidency on increasing income equality because the recovery's benefits haven't spread to the middle class while enriching the wealthiest Americans, according to an interview he gave to website Vox.com.
In a Jan. 23 interview published Monday, Obama said it's necessary to use tax policy to boost the economic outlook for teachers, construction workers and other middle- and lower-class Americans because so much wealth is concentrated with corporations and the wealthiest individuals.
"What we've proposed, for example, in terms of capital gains, that would make a big difference in our capacity to give a tax break to a working mom for child care," Obama said of his tax proposal on which he hopes to work with congressional Republicans to pass.
"That's smart policy, and there's no evidence that would hurt the incentives of folks at Google or Microsoft or Uber not to invent what they invent or not to provide services they provide," the president said. "It just means that instead of $20 billion, maybe they've got 18, right? But it does mean that Mom can go to work without worrying that her kid's not in a safe place."
In the interview, Obama used the liberal tone that he's invoked more often since Democrats lost control of the Senate in November's midterm elections.
He urged activism at the shareholder level to improve prospects for workers in the U.S. and abroad, saying the days are gone when a company was rooted to a community and compelled to invest in people and civic institutions. He blamed globalization and focus on quarterly profits for what he says is a need for the government today to play a bigger role in making sure there's a safety net for individuals than in the era when companies were more closely aligned with communities.
Photo: U.S. President Barack Obama speaks during a meeting with a group of young undocumented immigrants in the Oval Office of the White House on Feb. 4, 2015 in Washington, D.C. The five immigrants, known as "dreamers," who meet with the president have received protections from deportation under a program Obama implemented in 2012. (Olivier Douliery/Abaca Press/TNS)