Elections Official Asks Trump For Evidence Of Voter Fraud
@reuters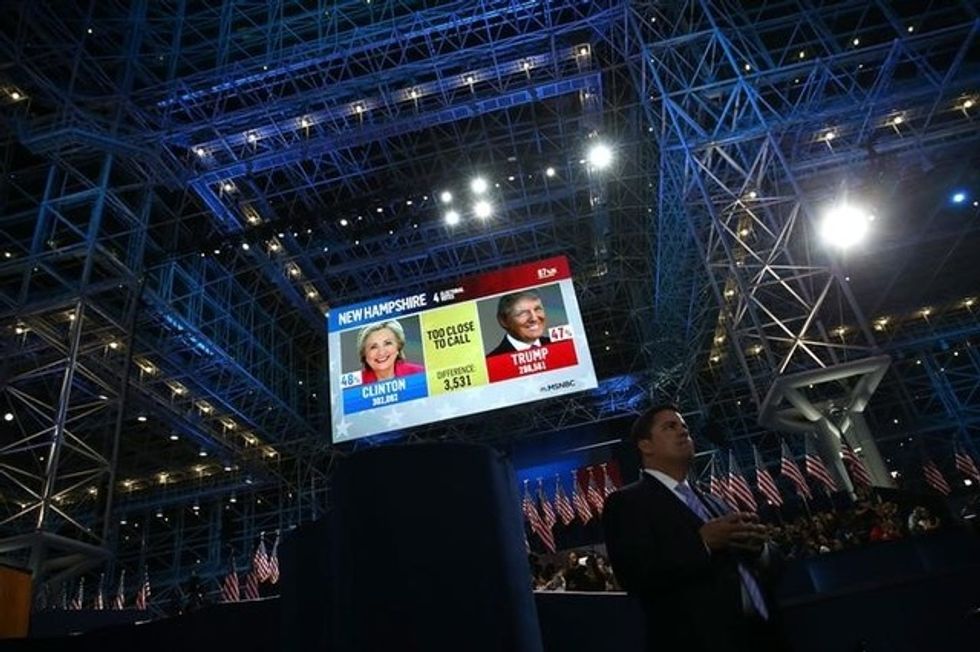 WASHINGTON (Reuters) – A member of the Federal Election Commission on Friday called on President Donald Trump to share any evidence he has to support a statement that voter fraud caused him and former Senator Kelly Ayotte to lose in New Hampshire in the 2016 U.S. election.
"The scheme the President of the United States alleges would constitute thousands of felony criminal offenses under New Hampshire law," FEC Commissioner Ellen Weintraub said in a statement.
Trump blamed voter fraud for his and Ayotte's losses in New Hampshire in November's election while speaking on Thursday with a bipartisan group of U.S. senators, saying that Ayotte's re-election bid was spoiled by "thousands" of people from neighboring Massachusetts voting in New Hampshire, according to media reports.
Democratic presidential nominee Hillary Clinton narrowly won New Hampshire's four electoral votes by nearly 3,000 votes, while Ayotte, a Republican like Trump, lost by only 743 votes.
Weintraub, who was appointed by former Republican President George W. Bush, asked Trump to "immediately share his evidence with the public and with the appropriate law-enforcement authorities so that his allegations may be investigated promptly and thoroughly."
Trump said on Sunday he would put Vice President Mike Pence in charge of a special commission to investigate voter fraud, despite numerous studies showing that such fraud is rare in the United States.
Trump has said that fraud may account for his loss nationwide in the popular vote to Clinton by nearly 3 million votes.
(Reporting by Eric Walsh; Editing by Leslie Adler)
IMAGE: A large arena sign shows the difference between Democratic U.S. presidential nominee Hillary Clinton and Republican presidential nominee Donald Trump in the state of New Hampshire at her election night rally in New York, U.S., November 9, 2016. REUTERS/Carlos Barria