Patrick Modiano Of France Wins Nobel Prize In Literature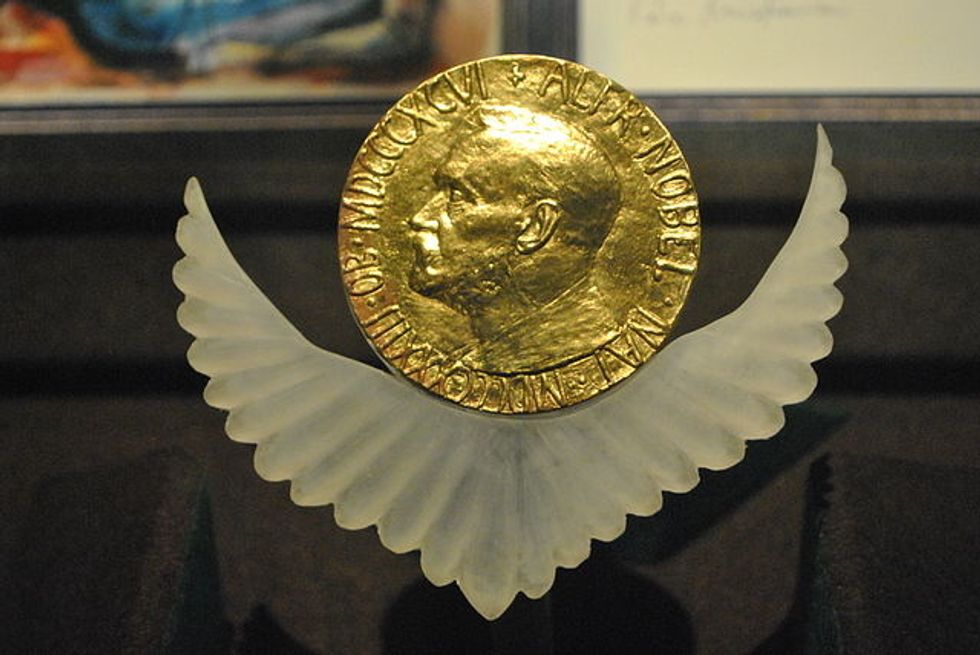 By Dpa Correspondents
STOCKHOLM — Patrick Modiano of France won the 2014 Nobel Prize in Literature, the Swedish Academy announced Thursday.
The 69-year-old author was awarded "for the art of memory with which he has evoked the most ungraspable human destinies and uncovered the life-world of the occupation," the academy citation read.
Themes such as memory, oblivion, identity and guilt are central to his works, in which Paris "can almost be considered a creative participant," according to the academy. His writing shuttles back and forth in time between past and present.
The media-shy author has written more than 30 books, for which he has won multiple awards, including France's prestigious Prix Goncourt.
Modiano has also written children's books and film scripts. His latest novel is Pour que tu ne te perdes pas dans le quartier, which was published this year.
Modiano — who was born on July 30, 1945, in Boulogne-Billancourt, a suburb of Paris, to a Jewish merchant father and a Flemish actress mother — is known to draw his material from newspaper articles and interviews and many of his stories are based on autobiographical accounts or events related to the German occupation in World War II.
Modiano, "is not difficult to read," said the Swedish Academy's permanent secretary, Peter Englund.
"The language is not complicated as such, but the composition of the novel is quite refined," he said.
Since Modiano does not write very long books, usually about 130 pages, it is possible to "read one of his books in the afternoon, have dinner and read another one," Englund said.
Unlike other prestigious literary awards, the academy does not publish a short list ahead of the announcement of the winner, making predictions a challenge. Some of the favourites this year were Ngugi wa Thiong'o of Kenya, Haruki Murakami of Japan, Svetlana Alexievich of Belarus, and Syrian-born poet Adonis (Ali Ahmad Said Asbar).
Last year, Alice Munro of Canada won the award.
The week-long announcements of the Nobel winners began Monday with the medicine award, followed by physics and chemistry. On Friday, the Nobel Peace Prize will be handed out, followed by economics Monday.
With the exception of economics, the prizes were endowed by Swedish industrialist Alfred Nobel (1833-96), the inventor of dynamite.
The prize is worth 8 million kronor (1.1 million dollars).
Photo via Wikimedia Commons