Idealism Of Prison Educators Must Overcome Obstacles To Program Rollout
@ChandraBozelko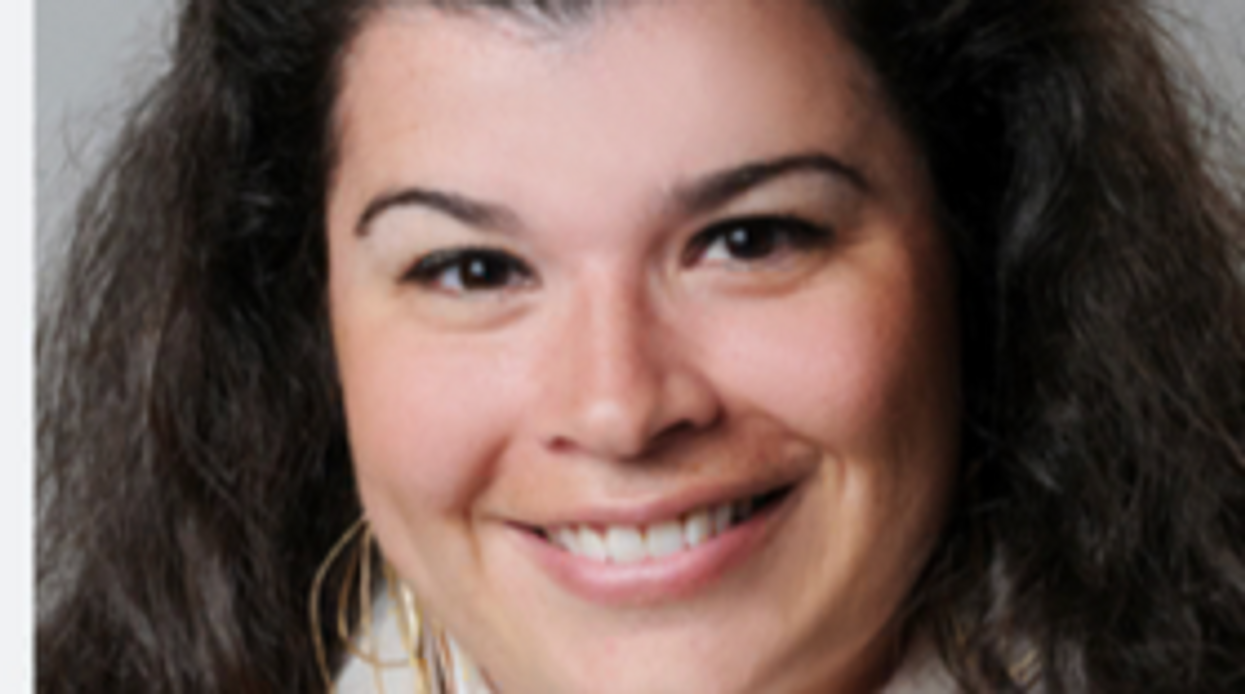 This is the third in a series of five articles on Pell Grant access for incarcerated students funded by a reporting fellowship from the Education Writers Association. Read the first, the second, the fourth and the fifth in the series.
Even if corrections departments act promptly and in good faith in approving Prison Education Programs (PEPs) as identified by the now-amended Higher Education Act, a number of factors still stand to trouble the Pell grant restoration to students in jails and prisons.
Approval Backlog And Lack Of Capacity
Demand will outstrip supply of quality postsecondary education in correctional facilities.
While the Second Chance Pell Experimental Sites Initiative (Second Chance Pell programs) will continue as they have been, at least for a while, any schools beyond those original 200 that were included in the original experiment will need to be newly approved, three times over. Once by the accrediting agency that has already certified the school (the PEP program requires its own accreditation) the correctional authority and the Department of Education must approve it as well.
It's unclear how long this will take — the accreditation process alone can take years — because it hasn't really started yet. As of mid-December 2022, the form to start the approval process had not yet been created by the Department of Education, so no educational institution has begun its bid to provide postsecondary education behind bars, much less been approved to run a PEP.
Second Chance Pell programs may be at an advantage in this process, as opposed to schools trying to create a PEP from scratch, because those programs already underwent an accreditation process — which makes them familiar with it — and obtained approval from the federal Department of Education.
Even with approval, schools may offer only a few openings; some Second Chance Pell programs worked with as few as ten students.
This will inevitably lead to a waitlist, one that may be longer than an aspiring student has in the facility, according to Terrell Blount, who directs the Formerly Incarcerated College Graduates Network, a Tacoma, Washington-based nonprofit. Blount was a member of the 2021 Negotiated Rulemaking Prison Education Programs Subcommittee.
"Some people…will be on that waitlist until they are released," he said. "And that's where we [the Formerly Incarcerated College Graduates Network] come into play, because we want to be able to reach those students who don't get a chance to enroll because of space issues, because there's no seats available."
Wasting one's opportunities while languishing on a list will be less of a consideration in facilities managed by the federal Bureau of Prisons; the average federal prison sentence is over ten years: 147 months. Inmates may have time to wait to take classes, although there's already a long line ahead of them. Data from the National Center for Education Statistics indicate that 25 percent of eligible inmates are biding time on a list for their chance to sit in a classroom.
State sentences are considerably shorter, making waitlists more of a barrier. Across all crime categories, people discharged from prison in 2018 served a median sentence of 1.3 years, according to the Pew Research Center. Two semesters on a waitlist may block a prisoner from even starting his education inside.
Lack Of Available Physical Space
Because these classes happen in correctional facilities, PEPs will need to access classrooms. Facilities may not be able to accommodate as many PEPs and all their courses since classroom space is finite and course offerings and even college programs will be expanding.
The recent spate of prison closures makes this problem even more pronounced. In New York, Gov. Kathy Hochul noted that many of the state's facilities are only half full. To Hochul, consolidating them and closing some has presented itself as an option worth considering. California's Department of Correction and Rehabilitation is closing both Chuckawalla Valley State Prison and California City Correctional Facility in Kern County, inevitably leaving programs vying for classroom space.
Dr. Erin S. Corbett, founder and executive director of the Second Chance Educational Alliance, an educational reentry program operating in Connecticut prisons, doesn't see space as much of a limiting consideration as others.
"I think for some states it's real…But because [the Department of Correction] keeps saying [space is a problem], people have internalized it because … that's something objective that we can all maybe agree on," Corbett said of space inside prisons.
But Corbett has seen available, empty classrooms inside prisons. "Limited space" may provide a convenient excuse for a lack of institutional support.
"There are all these empty classrooms," said Corbett. "Why can't we use these classrooms? What we are told is that the [prison high school] teachers will not allow us to use their classrooms."
Infiltration By Profit-Seeking Bad Actors
Many educators, advocates and stakeholders are perplexed by the prospect of a new funding stream attracting schools that don't run their programs with integrity.
The federal regulations explicitly exclude for-profit schools from applying to establish PEPs. But even schools that don't operate with an eye toward making money may be drawn into the post-secondary prison education game.
Aaron T. Kinzel, lecturer on criminology at the University of Michigan-Dearborn and former fellow with the Corrections Education Leadership Academy of the Vera Institute of Justice, fears that schools will see prisoners' restored Pell grant eligibility as a "potential cash cow" that can replace tuition they lost through dwindling enrollment.
The recent pandemic dips in enrollment weren't as dramatic as predicted. According to the National Student Clearinghouse Research Center, colleges and universities in the United States experienced a drop of just 1.1% of undergraduate students between the fall of 2021 and 2022.
This wasn't really news; matriculation has been down every year since 2019 for an overall reduction of six percent. College registrars now count one million fewer students in their records.
To compensate for those missing students -- and their tuition payments -- schools without a proven or strong commitment to quality education may be drawn into the prison education space.
Federal regulations cap the number of incarcerated students at 25 percent of the total student population, so limits already in place can prevent this.
Besides, PEPs aren't the place to profit. Dr. Sarah Tahamont, assistant professor of criminology and criminal justice at the University of Maryland, thinks the cost of starting a PEP is so prohibitive that she doesn't identify profiteering as a risk.
"I don't see how that could be possible. It works out best when it's more mission driven...invest in it and find ways not only to fund it via Pell Grants but also via other sources, whether that is from the university or from philanthropy or other areas," she said.
As a practical matter, there's no other federal aid available to incarcerated students besides the Pell Grant.
Technically, neither Federal Work Study nor Federal Supplemental Educational Opportunity Grant (FSEOG) was ever banned for incarcerated students, but applying for those programs required being a Federal Pell Grant recipient. Even with their newfound eligibility for Pell Grants, incarcerated students are unlikely to get an FSEOG, which is reserved for students most in need, such as those in danger of homelessness. Federal Work Study grants require students to work outside their college facilities, a logistical impossibility for prisoners.
According to the Education Commission of the States, 19 of the nation's 52 states and jurisdictions offer state-based financial aid to incarcerated students, but many of them are also tied to Pell Grant eligibility. Some states, like Wisconsin, offer state aid and continued to do so throughout the 28 years that Pell Grants didn't support education in prisons. But most states did not.
Even with Pell Grants becoming available, PEP's are an expensive venture. The large colleges and universities already offering college education would not disclose their operating costs but the grants they seek and receive are large. The Ford Foundation granted the Bard Prison Initiative $1 million dollars in 2015 to expand its core operations. Last year, a partnership between The Yale Prison Education Initiative and the University of New Haven secured a three-year, $1.5 million grant from The Andrew W. Mellon Foundation, along with The Prison Project at Quinnipiac University, which received $364,000 from the same foundation.
In the end, PEPs will have to cover whatever costs the Pell Grants don't. This particular type of financial aid can cover tuition, fees, and books but the typical grant isn't sufficient to pay for everything; the PEP's home university makes up the difference. Virtually every PEP picks up a hefty tab.
For many Second Chance Pell programs, when students either didn't have the required information — a Social Security number, tax information, an aggregation of their prison wages (they must report their wages even though the total often is not enough for the prison to issue them a W-2 Wage and Tax Statement) — for the old FAFSA, the program would simply forgo the Pell assistance for that student and cover the cost of his education itself.
There's another reason why financially struggling colleges may not come marauding the flow of Pell Grant dollars inside prisons. Higher education in carceral spaces is a matter of deep moral and ethical conviction. It attracts people who believe in the students and believe in higher education's potential for transformation. Running a program in prison is far from easy for anyone, especially school officials unfamiliar with that kind of work.
"Operating a college campus inside a prison is a totally different thing than operating one that is not subject to the constraints of correctional officials for a variety of reasons," said Tahamont. "It is an evolving practice. And there's a whole field of people that are dedicated to trying to figure out what are the best ways to deliver higher education in a quality manner inside a prison, subject to the constraints that are imposed by prison."
Solutions to these problems not only exist, but can be developed over time during implementation.
"The federal government has done what we asked in regard to restoring Pell Grant access," said Blount. "That's going to open up a lot more opportunities for people. Right now, I think our time is better spent going toward figuring out how to best implement programs."
Chandra Bozelko did time in a maximum-security facility in Connecticut. While inside she became the first incarcerated person with a regular byline in a publication outside of the facility. Her "Prison Diaries" column ran in The New Haven Independent, and she later established a blog under the same name that earned several professional awards. Her columns now appear regularly in The National Memo.