Nichols Family Speaks Out As Disturbing Tape Of Police Beating Shocks America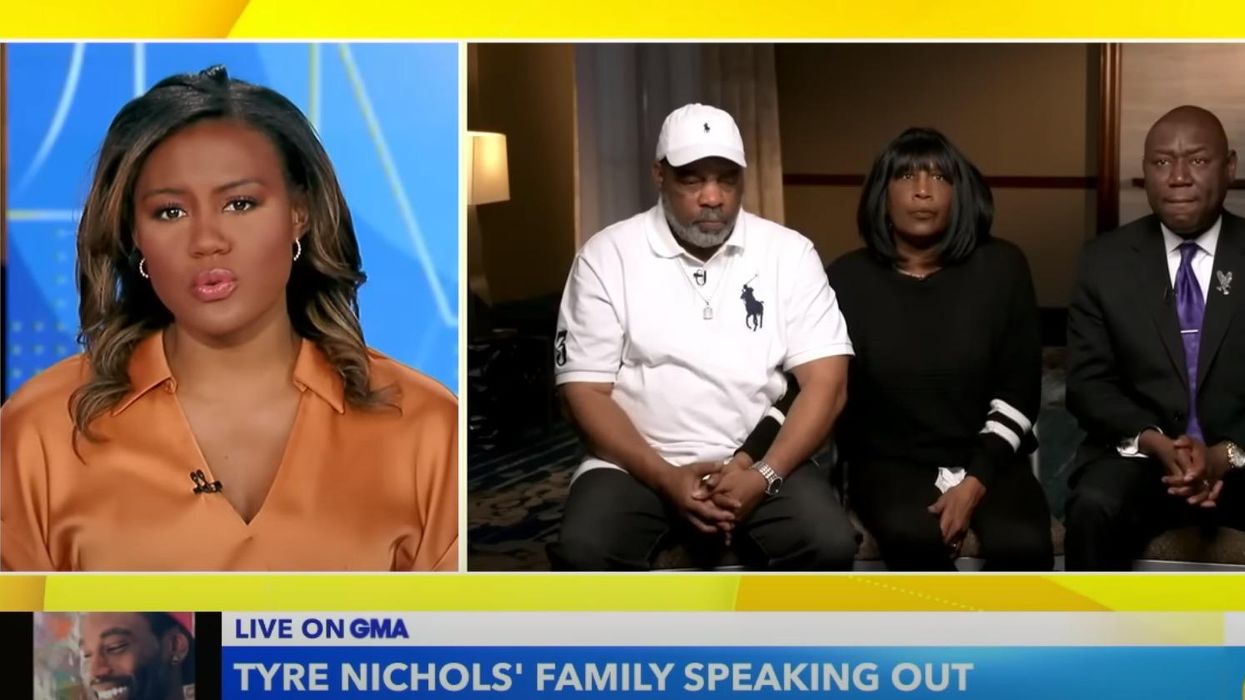 Youtube Screenshot
As the nation continues to reel over the disturbing footage of Tyre Nichols' deadly beating, his parents are now speaking out to share their reaction as well as their take on the course of action being taken to hold the officers involved accountable.
On Saturday, January 28, Nichols' mother, RowVaughn Wells, and his stepfather Rodney Wells appeared on Good Morning America alongside their attorney Ben Crump. During the interview, GMA anchor Janai Norman asked RowVaughn Wells about the part of the footage where her son could be heard calling her name in agony as he was beaten by police officers.
Reacting to that part of the footage, she said, "It was very difficult. As a mother, you want to always be there when your children need you. So when I heard that my son was calling my name and I wasn't there for him, that just hurt my heart."
She also shared her take on the charges brought against the Memphis police officers involved.
"After the charges were explained to me, I'm actually okay with the charges," she said. "The district attorney and the Chief of police has done an excellent job in getting this done quickly and swiftly, and we still have more to do."
At one point during the interview, Nichols' stepfather also weighed in when he was asked about the other first responders and officers who were also on the scene.
"Mr. Well, what do you think of the other first responders who were there, the sheriff's deputies who have since been relieved of duty?" Norman asked. "Do you think that there are others who should also be charged?"
"When asked whether or not some of them should face charges," Rodney Wells said, "Most definitely. It looks as though it may be maybe five, six other police officers that should be charged in this case."
So far, there are five Black police officers facing charges in connection with Nichols' deadly beating. However, Rodney Wells has also raised about the white officer who was also involved as he wondered why he hasn't been charged.
"There was also at the initial encounter with my son, there was a white officer that was tasing my son," he said. "And we don't understand how come his name was not put out there or mentioned in this whole fiasco. So, yes, I think that there should be quite a few additional charges."
Crump also shed light on the dominant issue that continues to plague communities across the country.
"It's institutionalized police culture that continues to have implicit bias whether the office is black, Hispanic, or white, where the excessive force continues to be exerted against black people and brown people," Crump explained. "We don't see our white brothers and sisters who are unarmed, brutalized like this by police, and we have to finally get police reforms. Rovan continues to pray like so many."
Watch the video below or at this link.
Reprinted with permission from Alternet.