Poll: Most Americans — Including Republicans — Believe Trump Should Testify
@EricBoehlert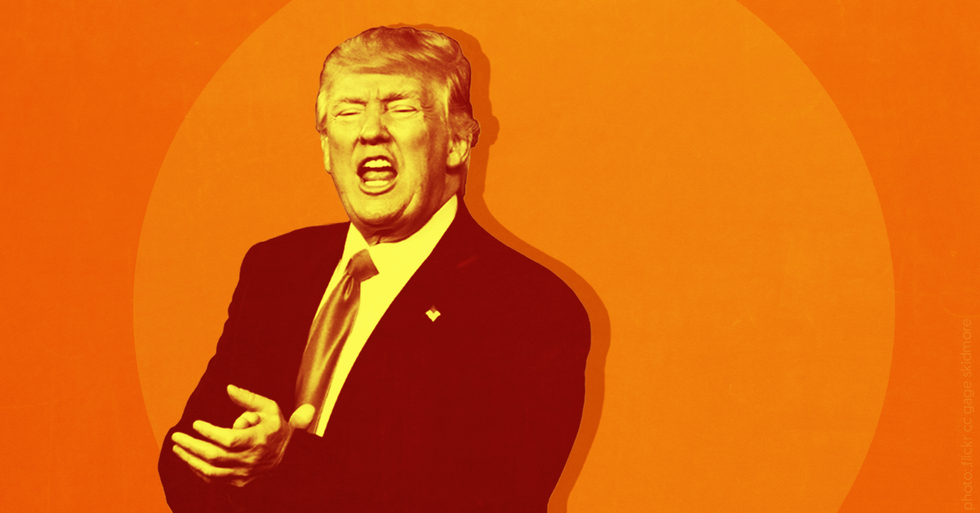 A majority of Republicans think Donald Trump should answer questions from special counsel Robert Mueller, as he investigates possible Russian collusion in 2016, and any subsequent attempts by the White House to obstruct justice.
Trump and his aides keep telling reporters he would love to answer Mueller's questions, while Trump's attorneys keep searching for ways to make sure Trump never does that.
But if ultimately he backs out, that's going to be a losing political battle. Because overall, a strong majority of Americans — 71 percent — think Trump should answer Mueller's questions, according to a new Monmouth University poll.
That includes 51 percent of Republicans, 74 percent of independents and 85 percent of Democrats.
And even more Americans think Trump should testify under oath and under the penalty of perjury for any misstatements he makes: 67 percent of Republicans, 85 percent of independents, and 93 percent of Democrats.
Trump's not expected to take an oath if he testifies, although he'd still face legal jeopardy if he lied to prosecutors.
Just as with his wild claim that President Barack Obama had Trump Tower wiretapped, almost nobody believes Trump when he says he's ready and willing to testify in front of the special counsel.
Nor do his aides want him to because no attorney would ever willingly put a client like Trump, who is a pathological liar, in a setting where he could possibly commit perjury over and over again.
"If Trump agrees to speak to them, he will not be able to control the direction of the questioning," warns Andrew McCarthy at the conservative National Review. "And if he loses his cool and says things that are dubious or flatly untrue, they will clean his clock."
Even Trump's friends at Fox News warned him, on air, not to testify under oath because they know he'll get caught lying.
Trump simply has nowhere to hide when it comes to Mueller since it's well established that sitting presidents are not immune to testifying.
While Bill Clinton was president, he and Hillary testified a staggering 17 times in front of federal prosecutors or a grand jury, according to The National Memo's Joe Conason. Indeed, compelling the Clintons to testify resembled something of a Republican intramural sport during the 1990s.
So the idea that the Trump White House might try to portray Mueller's looming demand for testimony as an outrageous act just won't fly. If they refuse to allow Trump to be questioned, Mueller will go to a federal judge, who will almost certainly compel Trump to cooperate.
At that point, Trump can refuse to answer questions by pleading the Fifth Amendment, out of a fear of incriminating himself, which would produce a political crisis.
Because somebody who has spent a year proclaiming he's innocent of collusion allegations wouldn't then refuse when given a chance to confirm his innocence by truthfully answering questions.