Poll: Most Americans (And Most Republicans) Say Russia Is Hacking Democrats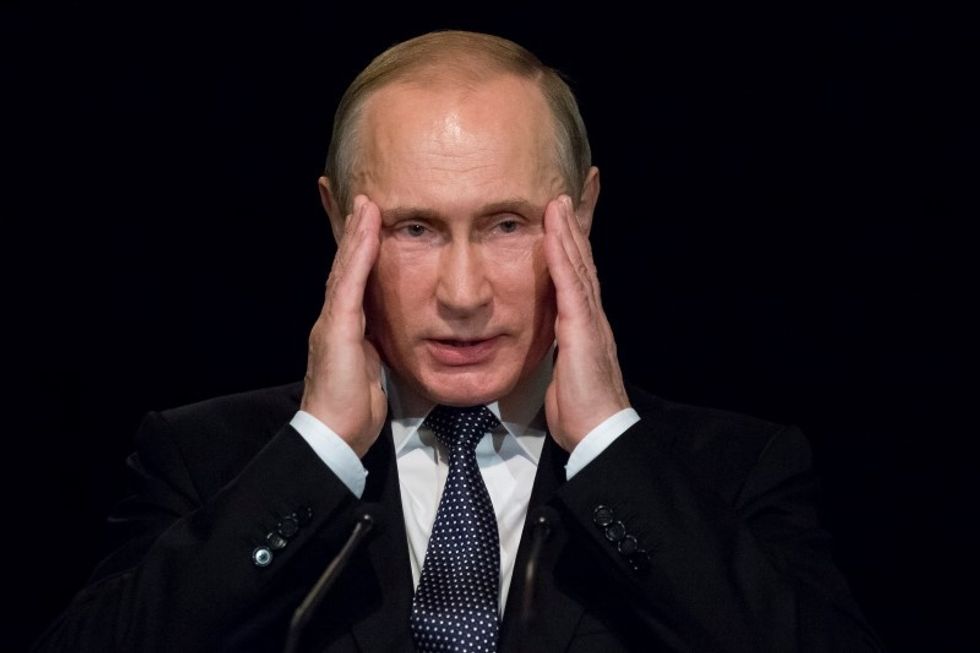 By Alana Wise
WASHINGTON (Reuters) – Most Republicans believe Russia is attempting to influence the U.S. presidential election, according to a Reuters/Ipsos poll, despite comments by the party's nominee, Donald Trump, downplaying the possibility.
Some 55 percent of U.S. adults, including 51 percent of Republicans and 65 percent of Democrats, said they thought Russia was trying to tip the scales in the Nov. 8 presidential election, according to the survey.
Most American adults – 62 percent of Democrats and 48 percent of Republicans – think Putin is supporting Trump for the White House, the poll found.
Some 71 percent of those who suspect Russia of meddling believe Moscow is doing so through the recent hacks of Democratic emails, according to the Oct. 18-24 survey. But 57 percent of those who suspect Russian interference also believe Trump has "no involvement in Russia's release of unflattering information" on his Democratic rival, Hillary Clinton.
The U.S. government has accused Russia of a campaign of cyber attacks targeting the Democratic Party that has led to the release of thousands of illegally obtained emails, revealing the sometimes unflattering inner workings of the party, Clinton's campaign, and her family's charitable foundation.
Clinton has said she believes the Kremlin is trying to help Trump, calling her rival a "puppet" of the Russian leader. Trump has declined to implicate the country in any wrongdoing.
"I don't think anybody knows it was Russia that broke into the (Democratic National Committee)," Trump said during the first presidential debate last month. He suggested the culprit could be anyone from Russia, to China or even "a 400-pound person lying in bed."
Russia has denied it sponsors or encourages hacking activity. Russian President Vladimir Putin accused U.S. politicians on Thursday of whipping up "hysteria" about a nonexistent threat in order to distract voters.
Putin, who has described Trump as "very talented," said on Thursday the New York businessman "behaves extravagantly" to "get through to voters' hearts."
Trump has said he is not close with Putin, but has also said he believes the Russian president is a stronger leader than U.S. President Barack Obama.
Already chilly relations between the United States and Russia have deteriorated over disagreements over the conflicts in Ukraine and Syria.
U.S. officials say U.S. agencies have concluded that two Russian intelligence agencies – the military's GRU and the civilian foreign intelligence agency, the FSB – are behind U.S. political hacking, particularly that directed against Democratic Party organizations and individuals.
The Reuters/Ipsos poll was conducted online in English, and included 2,008 American adults. It had a credibility interval, a measure of accuracy, of 3 percentage points.
(Additional reporting by Yara Bayoumy; Editing by Peter Cooney)
IMAGE: Russian President Vladimir Putin gestures as he addresses students during his visit to German Embassy school in Moscow, Russia, June 29, 2016. REUTERS/Alexander Zemlianichenko/Pool