Polls Show Growth For Trump — And Carson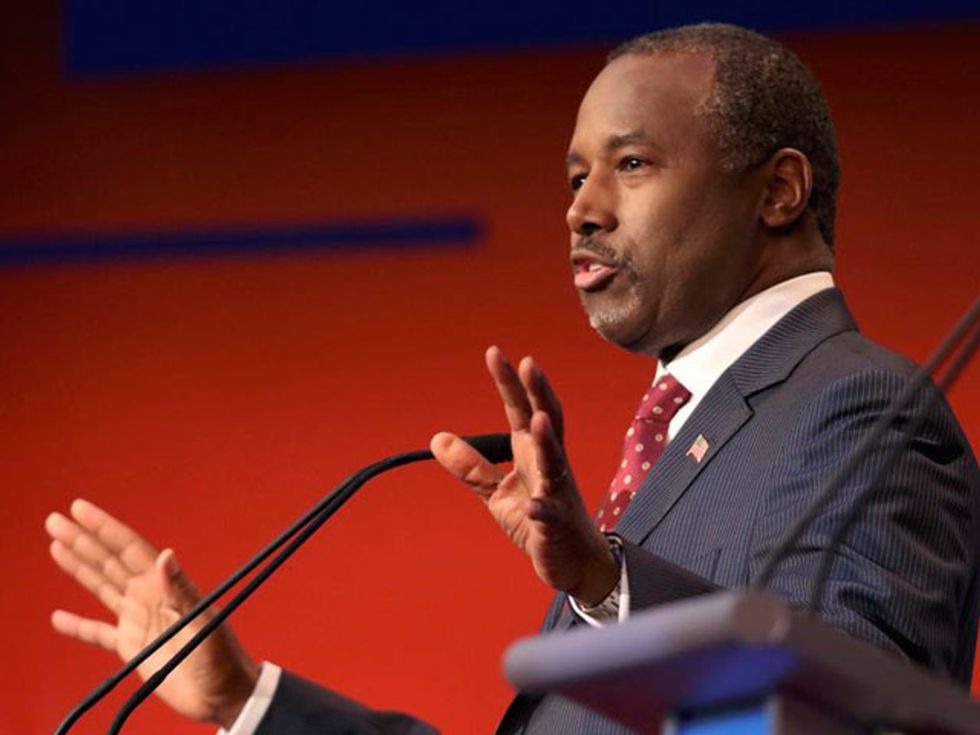 The latest polls are showing continued momentum for Donald Trump, on the strength of his continued populistic bombast — and also for Dr. Ben Carson, the retired neurosurgeon with no political experience who nonetheless seems to have combined the right-wing ideas with a calmer delivery.
In the latest Fox News poll, Trump has the lead with 25 percent, then Carson at 12 percent, Ted Cruz 10 percent, Jeb Bush 9 percent, and 6 percent each for Mike Huckabee and Scott Walker.
In the previous Fox poll from shortly before the debate, Trump had 26 percent, Bush 15 percent, Walker 9 percent, Carson 7 percent, and 6 percent each for Cruz and Huckabee.
Carly Fiorina has also seen an increase since the debate: She went up to 5 percent from 2 percent — perhaps enough of an increase to help her get into the next major-league debate, after she received strong media reviews of her performance at the first debate for minor candidates.
In the new Morning Consult poll, Trump has 32 percent, then Bush with 12 percent, Carson 7 percent, Huckabee and Marco Rubio at 6 percent each, and Cruz with 5 percent.
In the previous poll a week ago, conducted shortly after the debate, Trump also had 32 percent, Bush 11 percent, Carson rising up to 9 percent, then 6 percent each for Rubio and Walker, and 5 percent for Rand Paul.
Morning Consult's polling graph also shows how Trump has risen above the pack, while the others remain a jumbled mess.
Photo: Republican 2016 U.S. presidential candidate Dr. Ben Carson answers a question at the first official Republican presidential candidates debate of the 2016 U.S. presidential campaign in Cleveland, Ohio, August 6, 2015. REUTERS/Aaron Josefczyk