Polls: Trump Slaughtering Rubio In Florida, And Ahead Of Kasich In Ohio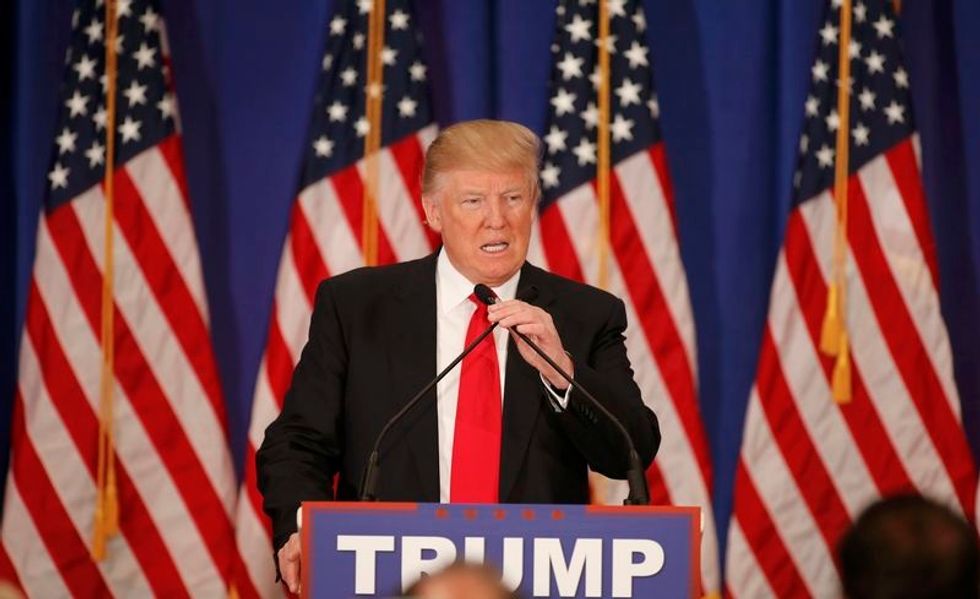 A raft of new polls in the past few days show Donald Trump remaining on track for big victories in next week's big-state contests.
Any potential Trump victories in Florida or Ohio would absolutely force home-state candidates Marco Rubio and John Kasich out of the race, respectively — leaving Ted Cruz as the remaining anti-Trump GOPer.
Also, keep in mind that the Republican field is now shifting into winner-take-all states: if Trump were to win these by even a single vote statewide, he would get all of their delegates. And if he's winning these states by landslides, he gets the intangible benefit of a huge boost of great publicity and an increase in his supporters' morale — and a corresponding plummet for anyone else.
The latest polls in Florida:
And the latest polls in Ohio:
And as a bonus, there is also a SurveyUSA poll in North Carolina: Trump 41 percent, Cruz 27 percent, Rubio 14 percent, and Kasich 11 percent. This state, however, is still voting proportionally.
Photo: Republican U.S. presidential candidate Donald Trump speaks about the results of the Michigan, Mississippi and other primary elections during a news conference held at his Trump National Golf Club in Jupiter, Florida, March 8, 2016. REUTERS/Joe Skipper