Polls: Voters Punished GOP Over Health Care Threat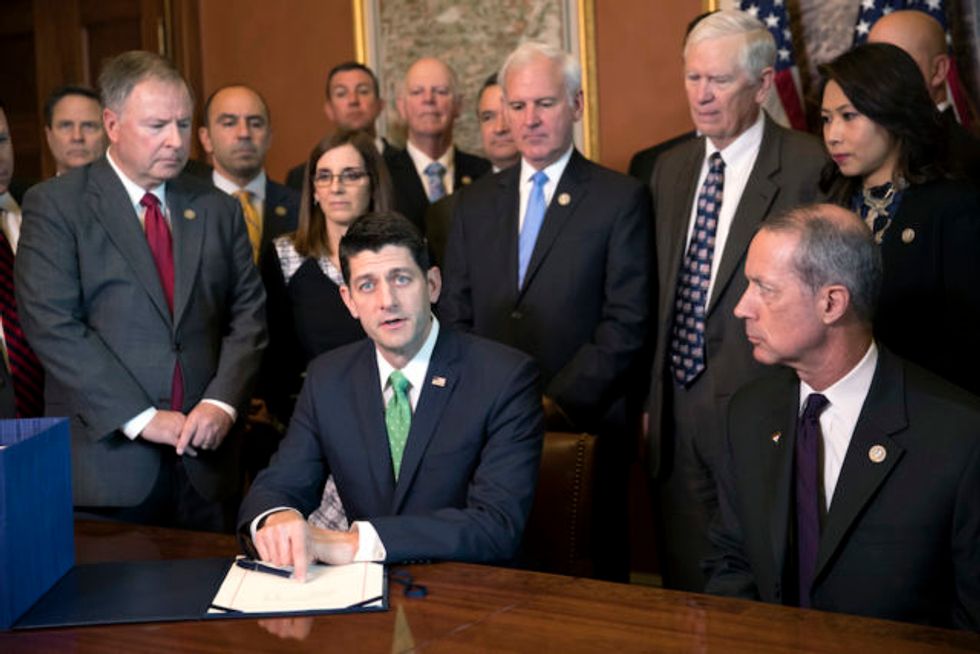 Reprinted with permission from Shareblue.
Americans rejected Trump and the Republicans during Tuesday's midterm election, but nowhere was that rejection more pronounced than on the issue of health care.
According to exit polls, health care was the most important issue to 41 percent of voters — nearly double the percentage who prioritized the next most important issue. Health care hasn't topped that list in any other exit polls for presidential or midterm elections in this century.
And of the many voters who named health care the most important issue, a whopping 75 percent voted for Democrats on Tuesday.
That's a massive repudiation of Trump and the Republicans on an issue that is not going to go away.
It wasn't just blue state voters who made their voice heard specifically on health care.
Voters in three very red states — Idaho, Nebraska, and Utah — voted in favor of bringing Obamacare's Medicaid expansion to their state, which those states' elected Republicans had refused to do.
Republican desperation on health care reached an absurd fever pitch when Trump tried to warn a rally crowd that Democrats were really the ones who "would obliterate Obamacare."
Unfortunately for the GOP, there is a pile of receipts that say otherwise. It was Democrats who passed the ACA in 2010 without a single Republican vote, and it was Republicans who spent the next eight years voting to repeal or weaken the Affordable Care Act at least 70 times.
And last July, Trump and the Republicans tried to pass a terrible health care bill that would have gutted protections for people with pre-existing conditions, and would have thrown 26 million Americans off of their health insurance altogether.
Trump has also sabotaged health care in numerous other ways. His repeal of the individual mandate penalty, halting of risk adjustment payments, and expansion of junk insurance have caused premiums to skyrocket by more than $3,000 a year for families.
And Trump personally approved his Justice Department's decision to support a lawsuit that seeks to declare Obamacare's protections for people with pre-existing conditions unconstitutional.
Trump and the Republicans spent this campaign lying through their teeth and insisting that they really supported pre-existing conditions protections all along.
But Americans who care most about health care weren't fooled on Tuesday night — and there are more of them now than ever.
Published with permission of The American Independent.