Pompeo Departs For Belgium, Leaves Reporters Behind
@alexvhenderson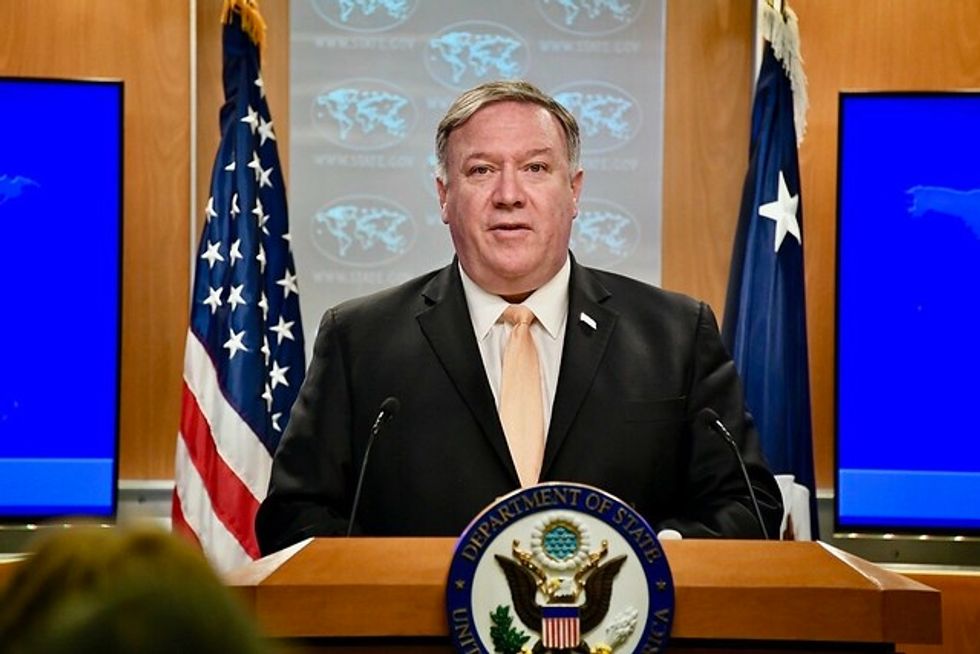 Reprinted with permission from Alternet
When Secretary of State Mike Pompeo left for a trip to Belgium on Monday, he didn't have any journalists with him — and the State Department Correspondents' Association would like to know why.
Pompeo, the U.S. State Department announced on Sunday, would be in Belgium on Monday and Tuesday for meetings with world leaders. And on such trips, it is normal for members of the press to go with the secretary of state.
Shaun Tandon, president of the State Department Correspondents' Association, told CNN Business, "The State Department Correspondents' Association believes it is vital for the press to be present on all official trips of the secretary of state. Crises can erupt at any moment; so, it is indispensable to have reporters who can quickly, thoroughly and accurately cover the decision-making of the top diplomat of the United States."
Possibly, CNN reports, Pompeo's decision to visit Belgium alone was the result of a trip to Poland being canceled. President Donald Trump and Pompeo were scheduled to travel to Poland together, and Pompeo planned to stop in Belgium on his way back to the U.S. from Poland. But last week, Trump canceled the Poland trip in order to stay in the U.S. and monitor what happens with Hurricane Dorian — which was threatening to make its way to Florida. And after the Poland trip was canceled, the State Department arranged for Pompeo to make a different trip alone.
The fact that the Belgium trip was arranged at the last minute, according to CNN, might explain why no members of the press accompanied Pompeo.
Tandon told CNN, "We understand that the Brussels trip was decided at the last minute and that the State Department does not anticipate open-press events on this brief visit. Nonetheless, we must make sure that this does not create a precedent and that reporters continue to be systematically present on the secretary's plane."