How President Obama Helped Joe 'The Plumber' Get A Union Job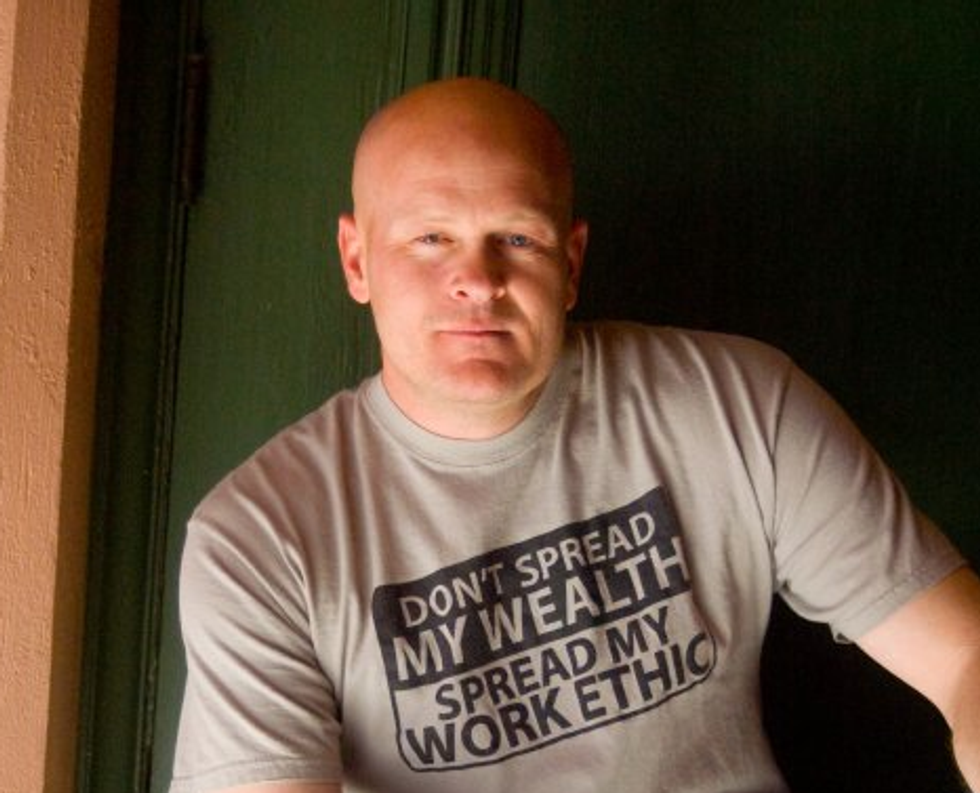 Congratulations, Samuel "Joe" Wurzelbacher — better known as "Joe the Plumber."
The non-Joe, non-plumber announced on his Facebook page that he has acquired a job with the Chrysler Group LLC, which requires membership in the United Automobile Workers labor union.
"In order to work for Chrysler, you are required to join the union, in this case UAW. There's no choice – it's a union shop – the employees voted to have it that way and in America that's the way it is," he wrote.
Wurzelbacher became nationally known during the 2008 presidential debate when GOP nominee John McCain cited how "the Plumber" had confronted President Obama about his plan to end tax breaks for those in the top tax bracket. He later said that McCain had "screwed up his life."
Being a Tea Party celebrity generally requires that you don't have an actual job or, if you do, that you quit it as soon as possible — while endlessly chastising the jobless (blatant hypocrisy is another requirement). But after his congressional bid for Ohio's 9th district floundered, with incumbent Rep. Marcy Kaptur (D-OH) winning more than 70 percent of the vote, he was eager for an opportunity.
Of course, Chrysler would likely not exist without the government bridge loans that Mitt Romney actively opposed. The former Republican nominee for president argued that private creditors should have stepped in for a traditional bankruptcy, though General Motors' chief executive officer insisted no such capital existed.
The auto rescue of both General Motors and Chrysler was begun by President George W. Bush. On the day President Obama took office, Fiat announced it wanted to buy Chrysler.
Obama's auto industry task force recommended the acquisition, which was necessary for the company's survival, and kept the automaker funded until the sale was complete.
Altogether, the auto rescue saved $248 billion in personal income and saved millions jobs, like the one "Joe" "the Plumber" just started.
Photo: Joe the Plumber's Facebook page