Rachel Maddow Debunks 'Extreme Vetting' Propaganda Of Muslim Ban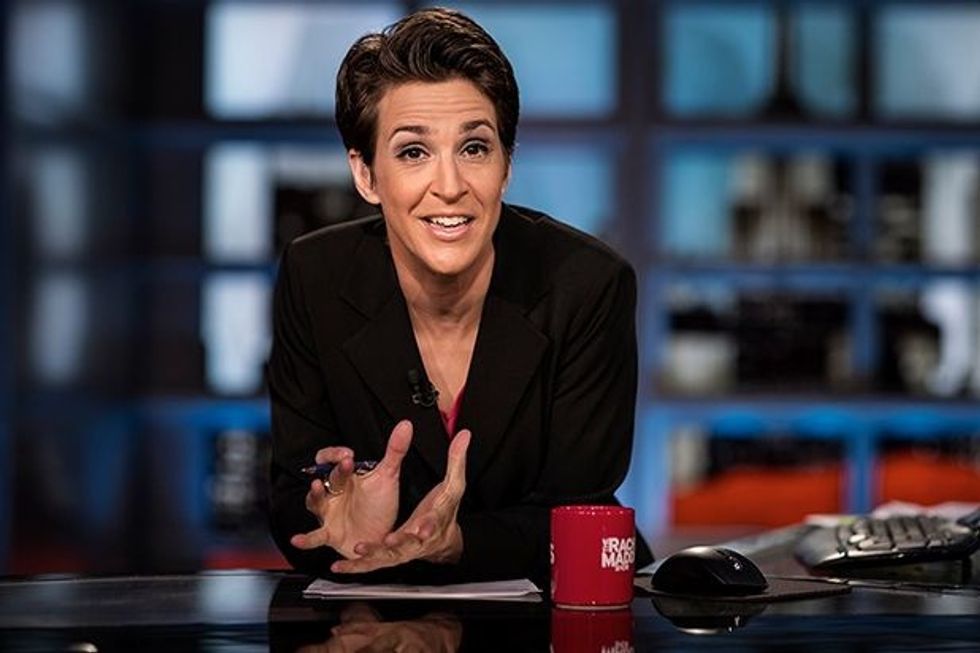 Reprinted with permission from Media Matters for America.
From the March 2 edition of MSNBC's The Rachel Maddow Show:
RACHEL MADDOW (HOST): Now tonight, we have got this, this is another leaked report. I'm not going to tell you how we got it, but the Department of Homeland Security has tonight confirmed to us that this is authentic, that this is real. You can see at the top of it here, I think we've got it on screen, yeah — it's labelled "Unclassified, for official use only," it's dated yesterday, March 1, 2017.

This is a report that's from the Homeland Security Office of Intelligence and Analysis. Again, that's the U.S. intelligence agency that's based inside Homeland Security, and interestingly, it says it was prepared by that intelligence office, but look at that small print there.

"Prepared by the Office of Intelligence Analysis" that's the Homeland Security Agency, but it was coordinated with Customs and Border Protection, State Department, Immigration and Customs Enforcement — I.C.E., National Counterterrorism Center, and the U.S. Citizenship and Immigration Services. So, all of those people coordinated in creating this report.

And now, here's the title: "Most Foreign-Born U.S.-Based Violent Extremists Radicalized After Entering Homeland."

Oh, and what's the key finding here? What's the key judgment here? This is it, quote: "We assess that most foreign-born, U.S.-based violent extremists likely radicalized several years after their entry into the United States."

And why is that important? Say it again? "We assess that most foreign-born U.S.-based violent extremists likely radicalized several years after their entry into the United States," comma, "limiting the ability of screening and vetting officials to prevent their entry because of national security concerns."

Oh, right, so much for extreme vetting, right? The whole justification, the whole explanation from this administration for the Muslim ban was to stop people coming into this country, at least for a while, right? At least for a while, it's a temporary travel ban so we can get the extreme vetting, so Trump could set up his extreme vetting plan, right? When he announced it in the first place, that's the "Until we can figure out what is going on" part of how he announced it.

[…]

MADDOW: I look at this, and you know what I think? I think the Muslim ban is dead.