#EndorseThis: Randy Rainbow Raps Those Crazy 'Karens,' Margie And Lauren
@nationalmemo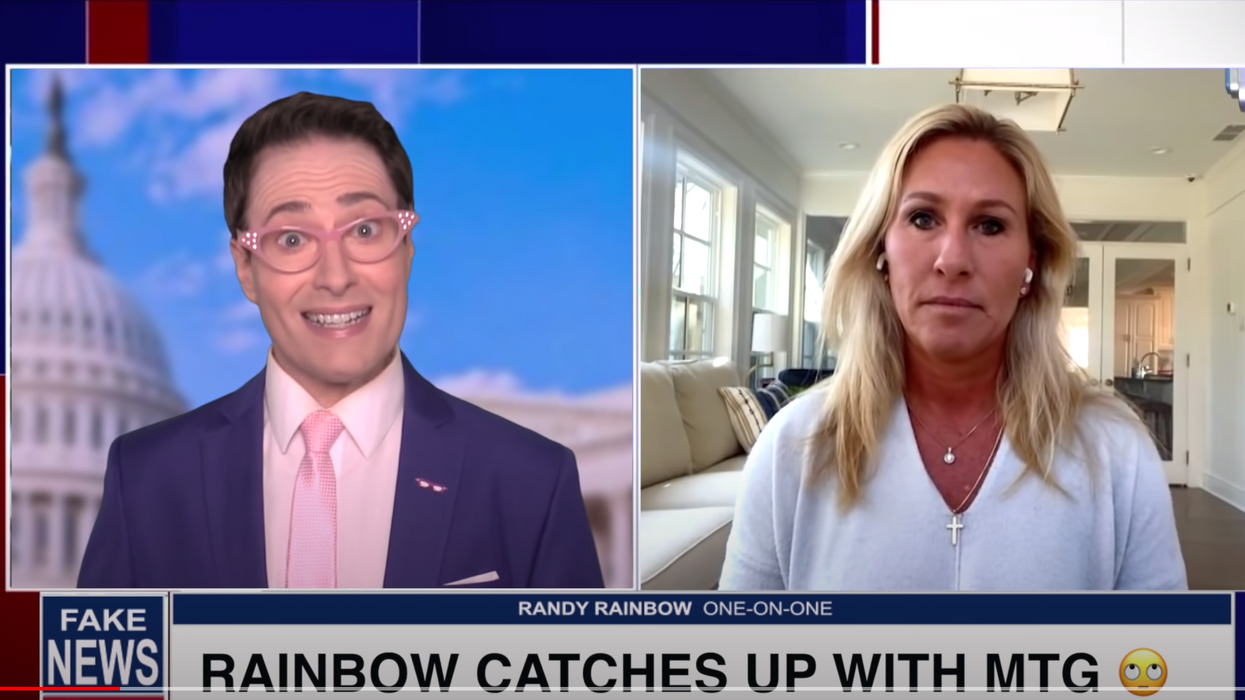 The new Randy Rainbow video opens with his usual, a fake news interview -- and this time the target is a smiling Rep. Marjorie Taylor Greene (R-GA).
"You've had a busy few weeks speaking at white nationalist conventions, heckling the president's State of the Union," quips Randy. "Tell us, how do you balance your day job as a bigoted, fame-hungry conspiracy theorist with your personal life as a bigoted, hypocritical seditionist and overall threat to civilization -- and a mom?"
Drawing a bead on Rep. Lauren Boebert (R-CO) as well, he defines the pair in his latest parody song, "Gurl, You're A Karen" -- sung to a tune from Little Shop of Horrors (appropriately enough).
We don't have to tell you this video is insanely funny. Why are you waiting to click?