"Red-Faced" Pence Humiliated By Trump's Racism At Church Service Honoring MLK
@FAWFULFAN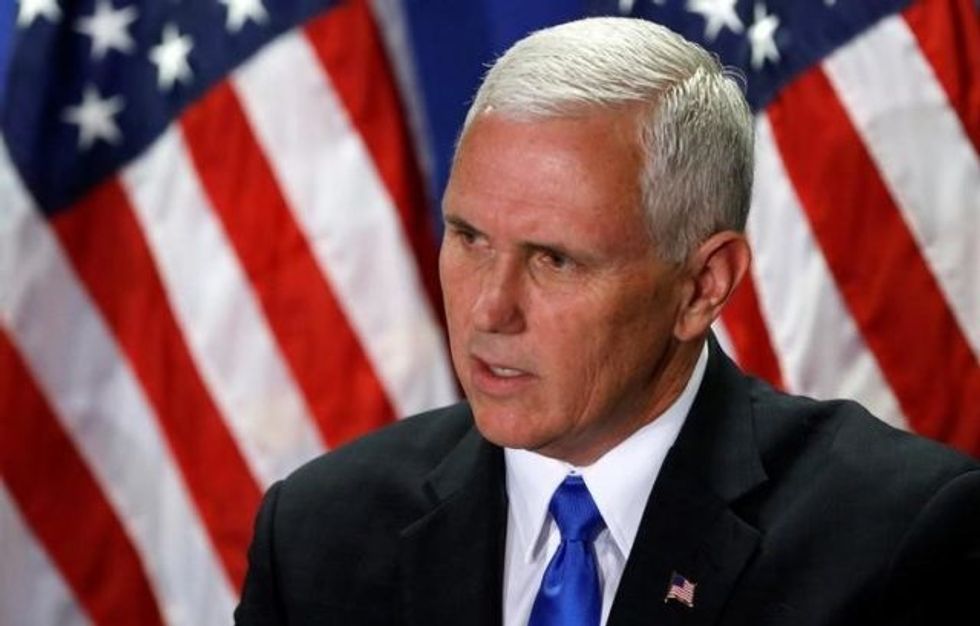 Reprinted with permission from Shareblue.com
Donald Trump may be psychologically impervious to feeling shame for his actions. But some other members of his administration seem all too easy to humiliate for their association with him.
On Martin Luther King Day, Mike Pence and his wife attended a ceremony at the Metropolitan Baptist Church in Maryland.
And he had to sit in silence as Pastor Dr. Maurice Watson furiously slammed Trump for his racist attacks on majority-black countries.
"In this news cycle I have to address it," said Watson. "One, because I feel led by God to do it, and two, because it is right to do it, three, because there are members of this church who are from Africa, who are from Haiti. They call me Pastor."
After calling Trump's rhetoric "hurtful, dehumanizing, visceral, guttural [and] ugly" Watson proclaimed, "I stand today as your Pastor to vehemently denounce and reject any such characterizations of the nations of Africa and of our brothers and sisters in Haiti."
"Whoever made such a statement, and whoever used such a visceral, disrespectful, dehumanizing adjective to characterize the nations of Africa, whoever — do you hear me, Church? —whoever said it is wrong, and they ought to be held accountable."
To those from Haiti and Africa, Watson said, "I, as your Pastor, and your Metropolitan family, will stand shoulder to shoulder, heart to heart, and breast to breast with you as we acknowledge your worth, your dignity, your humanness."
"I think the best way to honor Dr. King's legacy," Watson said, "is to speak up for, and stand up for, the values for which he spoke and stood. And the main value Dr. King stood for is the value of love. He said, 'I decided to go with love because hate is too great a burden for any man to carry.' There was nothing that was loving in that adjective."
According to WUSA9, "The Vice President reportedly became visibly red-faced at times throughout the speech."
Meanwhile, other worshippers in the church "rose out of their seats in support."
Faced with the real lessons of King's uplifting use of his Christian faith to call for equal justice in America, and Watson's righteous condemnation of Trump's hateful rhetoric, Pence had no response but shamed silence.