Rep. Hunter Will Resign 'After The Holidays'
@KailiJoy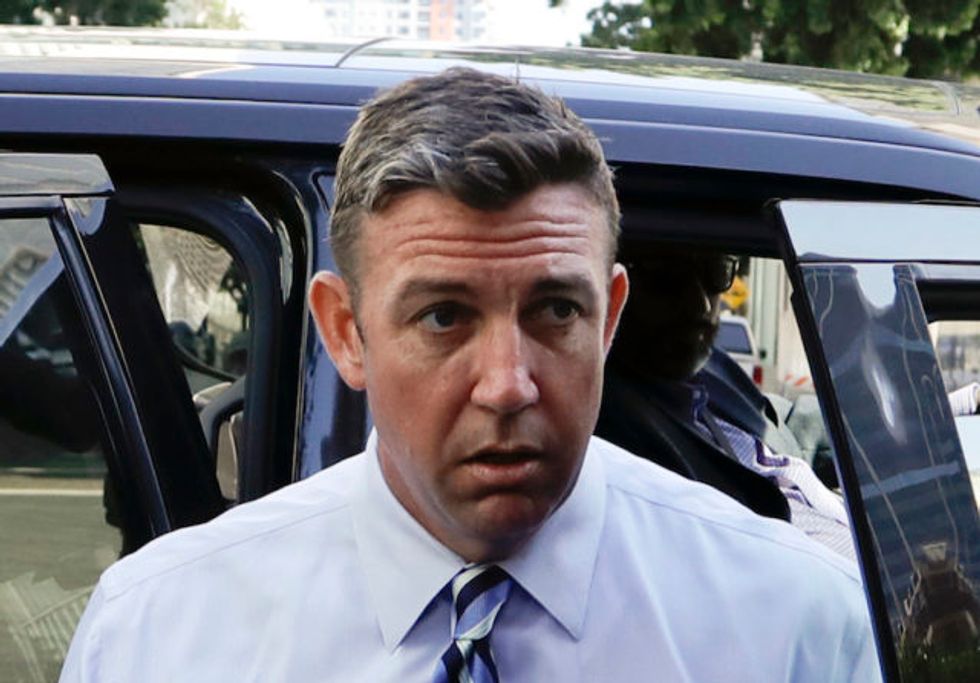 Days after pleading guilty to one count of misusing campaign funds, Rep. Duncan Hunter (R-CA) announced he will resign "shortly after the holidays."
Prosecutors accused the Republican congressman of using hundreds of thousands of dollars in campaign funds to subsidize a lavish lifestyle for himself and his family, including a family vacation to Italy, private school tuition for his kids, and even flying the family's pet rabbit across the country.
Hunter also allegedly used campaign cash on extramarital affairs with multiple women, some of whom were congressional staff members.
His wife, Margaret, who had been his campaign manager, pleaded guilty earlier this year to one count of criminal conspiracy and agreed to testify against her husband.
Hunter is the second House Republican to plead guilty to federal crimes this year. Former Rep. Chris Collins of New York resigned from Congress in early October before pleading guilty to charges related to insider trading.
Collins and Hunter were the first and second members of Congress to endorse Donald Trump during the 2016 election cycle.
Hunter faces a prison sentence of up to five years as well as a fine of $250,000 fine when he is sentenced March 17, according to KGTV.
On Thursday, the House Ethics Committee sent a letter to Hunter warning him not to cast any more votes in Congress after his guilty plea.
"This provision of House Rules was promulgated to preserve public confidence in the legislative process when a sitting Member of Congress has been convicted of a serious crime," Reps. Ted Deutch (D-FL) and Kenny Marchant (R-TX) wrote.
"We emphasize in the strongest possible terms that if you violate the clear principles of this provision [by casting a vote], you risk subjecting yourself to action by this Committee, and by the House, in addition to any other disciplinary action that may be initiated in connection with your criminal conviction," the letter stated.
Published with permission of The American Independent Foundation.