Report: Deutsche Bank Officials Ignored Possible Trump Money Laundering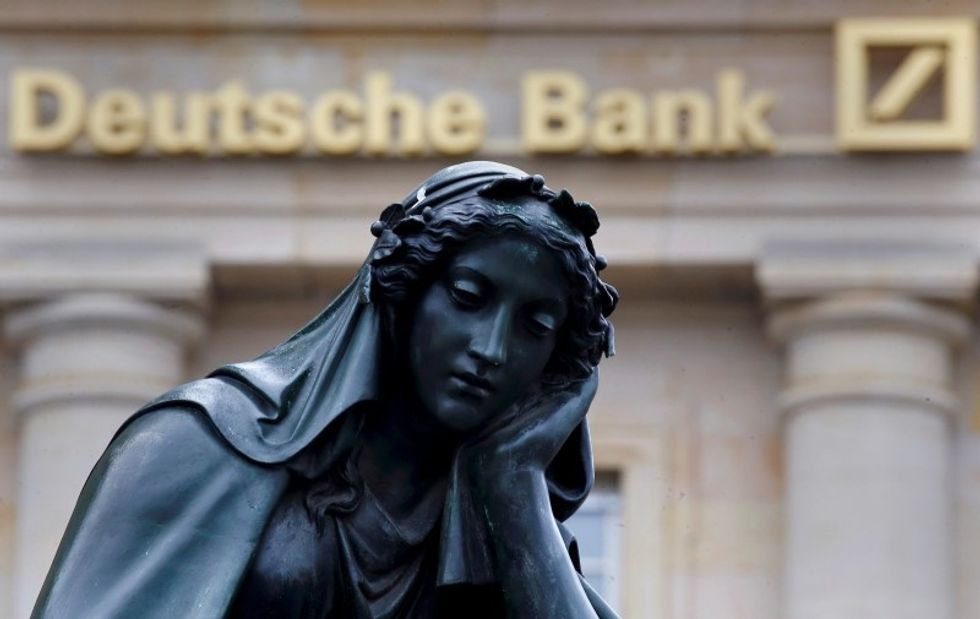 Employees of Deutsche Bank called attention to suspicious activity indicating possible money laundering in the accounts of organizations tied to the Trump and Kushner families, according to a report in Sunday's New York Times . But bank officials rejected both the warnings and the recommendation that the bank call those issues to the attention of federal authorities
The Times reported:
The transactions, some of which involved Mr. Trump's now-defunct foundation, set off alerts in a computer system designed to detect illicit activity, according to five current and former bank employees, Compliance staff members who then reviewed the transactions prepared so-called suspicious activity reports that they believed should be sent to a unit of the Treasury Department that polices financial crimes.
The paper says that five current and former Deutsche Bank employees told reporter David Enrich about concerns with the Trump and Kushner accounts. Tammy McFadden, a former employee, said she was fired from her job at the bank for raising those issues, a charge the bank denied.
Both Trump and Deutsche Bank, the only financial institution willing to lend to him over the past two decades, have been embroiled in past money-laundering charges. Both denied that the Times story is accurate, as did a spokesperson for Jared Kushner.
On MSNBC, David Cay Johnston predicted that these new findings would cause serious trouble for Trump. "We know for a fact that Donald Trump has been involved in money laundering in the past, fined for it," he said. "We know that Deutsche Bank was fined over $600 million just for laundering money for Russian oligarchs."
The revelations may ignite additional investigations of the bank — which is already being probed by the House Financial Services Committee chaired by Rep. Maxine Waters (D-CA).