Deutsche Bank Turned Over Trump's Financial Records To Manhattan District Attorney
@nationalmemo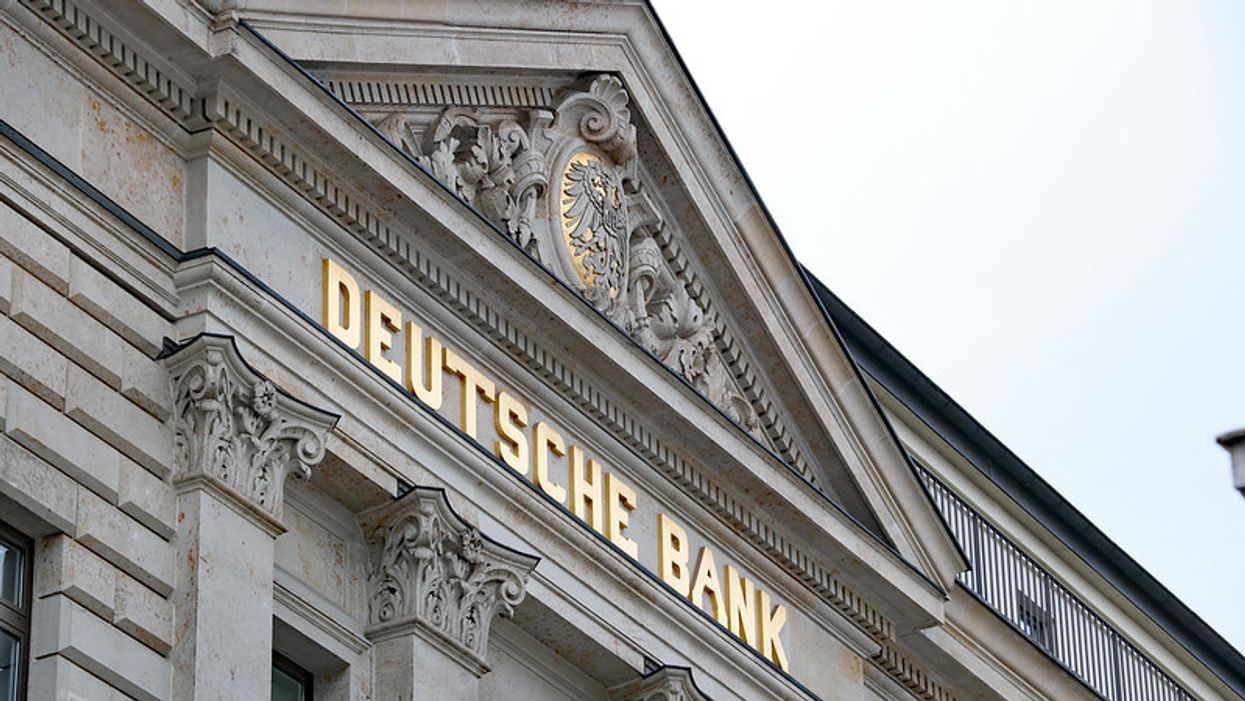 Deutsche Bank, the German financial powerhouse that loaned hundreds of millions of dollars to the Trump Organization when other banks shunned that company, has turned over records of its transactions subpoenaed by the Manhattan District Attorney's office, according to the New York Times.
District Attorney Cyrus Vance, Jr., has sought the president's personal and corporate tax records in court, without revealing much about the alleged crimes under investigation, although he is know to be looking into hush money payments to porn star Stormy Daniels and former Playboy model Karen McDougal.
Vance's prosecutors justified the extensive demand for Trump's records before a judge in New York state Supreme Court last Monday by citing reports of "extensive and protracted criminal conduct at the Truomp Organization.".
On Wednesday, the Times reported that Vance's office had subpoenaed the German bank in 2019, indicating that his probe was examining allegations far beyond the payoffs to Daniels and McDougal. The Times also noted the confirmation of the prosecutor's long-rumored interest in Trump's dealings with Deutsche Bank.
The bank responded to the subpoena by handing over documents used by Trump when he applied for loans, according to unnamed sources cited by the Times.
In June, Trump's lawyers claimed that the subpoena for his tax returns was overly broad and politically motivated. But on Monday, Vance's lawyers replied that the Trump team was operating under "the false premise" that the investigation is limited to the hush-money payments. Instead, they noted that when the subpoena was issued "there were public allegations of possible criminal activity at plaintiff's New York county-based Trump Organization dating back over a decade."
"These reports describe transactions involving individual and corporate actors based in New York county, but whose conduct at times extended beyond New York's borders," said the court filing. "This possible criminal activity occurred within the applicable statutes of limitations, particularly if the transactions involved a continuing pattern of conduct."
The Times also reported on Wednesday that the Deutsche Bank subpoena demanded documents that might prove possible fraud by Trump and his company. Its story contrasted the bank's cooperation with other efforts to obtain Trump's financial records that were stymied in court.
At least two Congressional committees, both chaired by Democrats, have subpoenaed Deutsche Bank for documents related to Trump, who sued to prevent their release. New York Attorney General Letitia James likewise subpoenaed the bank for Trump's records last year. Trump has denounced Vance's investigation as "a continuation of the witch hunt".