New York Prosecutors Eyeing Trump Org CEO Weisselberg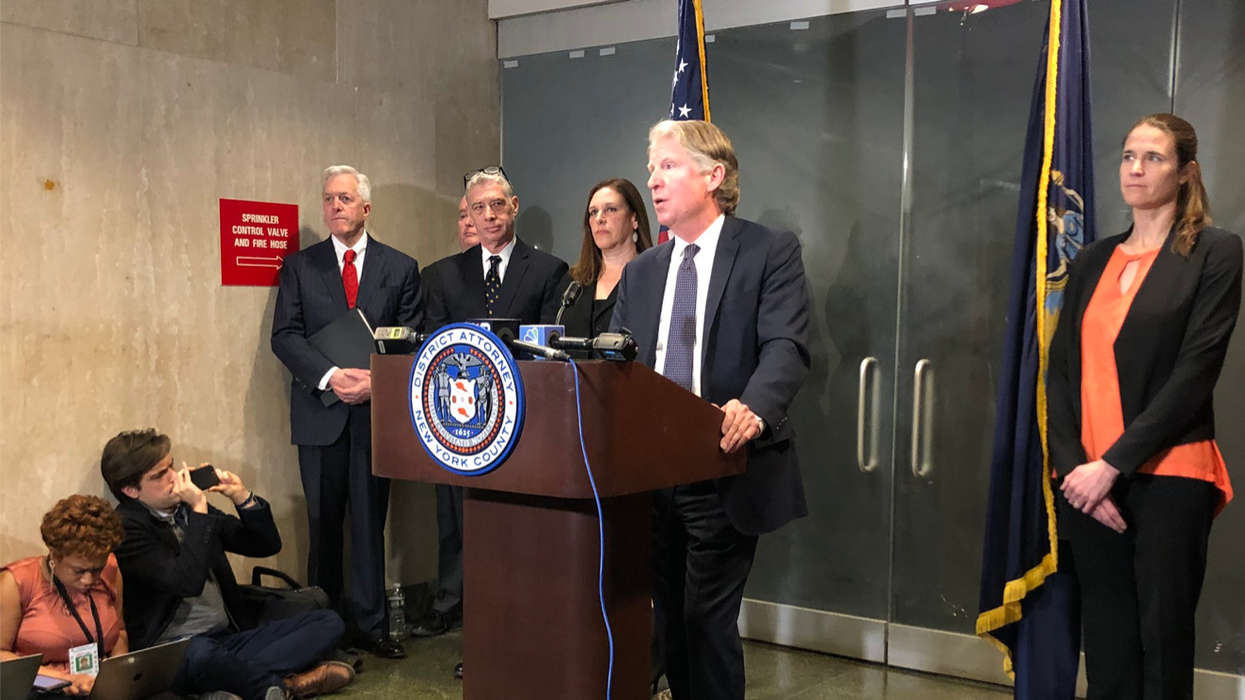 Screenshot from Cyrus Vance's official Twitter (@ManhattanDA)
Reprinted with permission from Alternet
Investigators with Manhattan District Attorney Cyrus Vance's office have been raising questions about Allen Weisselberg, the Trump Organization's chief financial officer, and his possible involvement in financial fraud.
According to a report published by The New York Times, insiders with knowledge of the investigation have revealed New York state prosecutors are now looking into Weisselberg's financial management of the Trump Organization, as well as his sons, Barry and Jack Weisselberg's financial dealings as part of their father's investigation.
Barry Weisselberg reportedly manages the Trump Organization's Central Park carousel and ice skating rinks while his brother, Jack, is the director of the Ladder Capital Corp., a commercial real estate loan company that has approved multiple loans for the Trump Organization over the last several years.
Insiders familiar with the investigation have also noted that investigators believe Weisselberg might "have incentive to cooperate with Vance's office if prosecutors begin to aggressively pursue leads about his sons."
If prosecutors are able to gain Allen Weisselberg's cooperation, it could serve as a significant shift in their case given his fierce loyalty to Trump. In addition to the investigative probe into Weisselberg's sons, prosecutors are also "examining, among other things, whether Mr. Trump and the Trump Organization falsely manipulated property values to obtain loans and tax benefits."
Despite the mounting evidence investigators are gathering to build their case, Trump and his allies have repeatedly waived off the inquiry deeming it a politically motivated "witch hunt" and "fishing expedition" orchestrated by Vance, who is a registered Democrat.
The latest report comes after Trump's recent court loss. The former president failed at his latest attempt to keep his tax records out of the hands of prosecutors. The Supreme Court's refusal to side with Trump served as a big win for Vance's office. After the ruling was handed down, Trump released a statement.
It read, "For more than two years, New York City has been looking at almost every transaction I've ever done, including seeking tax returns which were done by among the biggest and most prestigious law and accounting firms in the U.S."