Report: U.S. Secret Service Embarrassment Gets Worse
@AFP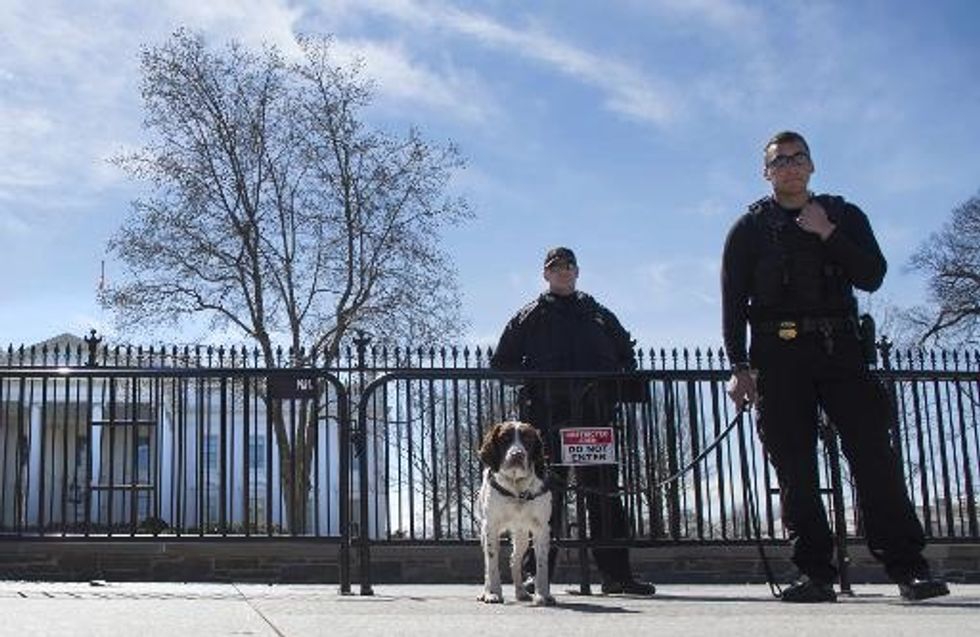 Washington (AFP) – Two Secret Service agents being probed for allegedly crashing a car into White House security barriers after a boozy night out drove right through a bomb investigation scene there, The Washington Post reported Friday.
As part of the latest embarrassment to the service, the officers drove right past the suspicious package, which turned out to be a book, the Post said, quoting current and former government officials.
If the driving under the influence allegation is confirmed, it would be the latest in a series of blunders to taint the agency, which provides US President Barack Obama's security team, following high-profile security breaches and a prostitution scandal.
According to the paper, two agents — one of them a member of Obama's elite close protection detail — crashed into the barriers on the evening of March 4.
The pair had allegedly been at a drinking party and agents at the scene had wanted to conduct a breath test to find out if they were inebriated, but were overruled by a commander who ordered the suspects home.
Last month, Obama appointed Joseph Clancy as the new head of the Secret Service after a critical report into an incident in which a mentally disturbed veteran scaled the fence and burst into the White House with a knife.
The previous head of the agency, Julia Pierson, resigned after the incident.
She had initially been appointed to clean up the service after a dozen agents were found to have hired prostitutes during a 2012 presidential trip to Colombia.
In the March 4 incident the Post says a woman approached an agent at an entrance to the White House with an object wrapped in a shirt and said it was a bomb.
Agents tried to stop her, but she was able to drive away. Police cordoned off the area.
The agents who had allegedly been drinking showed up about half an hour later and drove through police tape and right next to the suspicious package, said the Post, which has had a series of exclusives on troubles within the agency.
The woman has been located and will face charges of assault with a dangerous weapon, the Post said.
Photo: Uniformed US Secret Service officers patrol Pennsylvania Avenue in front of the White House in Washington, DC, March 12, 2015 (AFP/Jim Watson)