Republican Declares Victory In Alaska Senate Race As Begich Refuses To Concede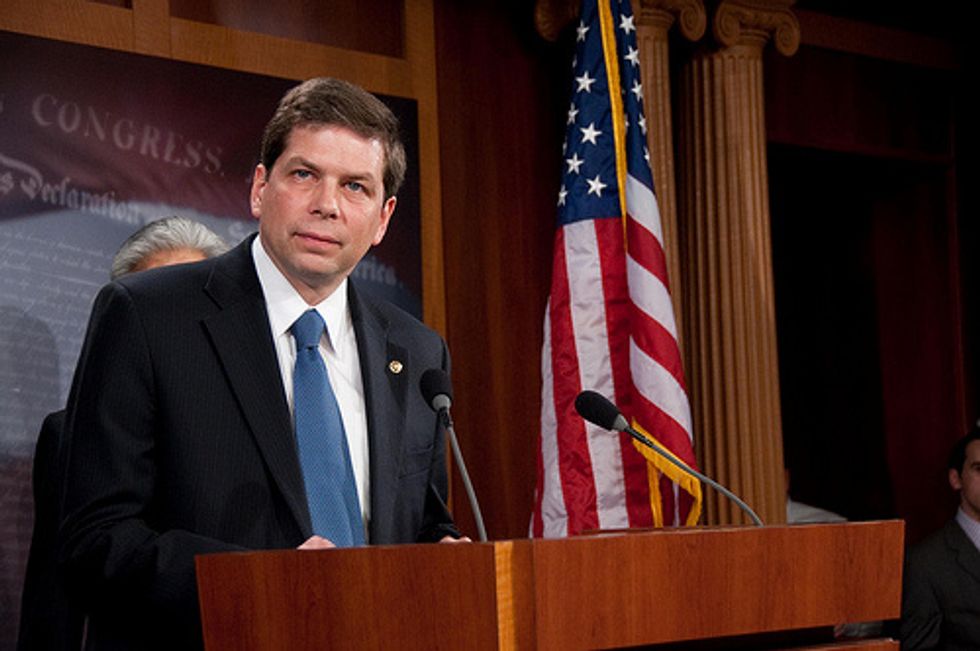 by Alaska Dispatch News (Anchorage) (MCT)
ANCHORAGE, Alaska — As Alaska Republican U.S. Senate candidate Dan Sullivan declared victory early Wednesday, incumbent Democrat Mark Begich was not ready to concede his seat.
The Associated Press called the race for Sullivan after more votes were counted Tuesday, a week after the Nov. 4 election.
"I am deeply humbled and honored to serve my fellow Alaskans in the United States Senate," Sullivan said in a statement early Wednesday. "Our campaign was about opportunity — because I truly believe that there is nothing that is wrong with America that can't be fixed by what's right with Alaska."
But as Sullivan and his campaign celebrated, Begich still saw a chance to overcome a large deficit. Begich has chipped away at Sullivan's lead since Tuesday morning, but he is still down about 8,000 votes. On Wednesday morning, Begich referred questions to his campaign managers.
"Sen. Begich believes every vote deserves to be counted in this election," Begich campaign manager Susanne Fleek-Green said in the statement. "There are tens of thousands of outstanding votes and Senator Begich has heard from rural Alaskans that their votes deserve to be counted and their voices deserve to be heard. He will honor those requests and will follow the Alaska Division of Elections as it continues its process and timetable to reach a final count and allow every Alaskan's vote to speak."
The Alaska Elections Division counted more than 17,000 votes on Tuesday, following the counting of more than 220,000 votes immediately after the Nov. 4 general election. A victory appears very unlikely for Begich, though tens of thousands of votes remain to be counted. A statement sent by the Elections Division shows a known quantity of more than 30,000 questioned and absentee ballots remain to be counted.
It was the costliest campaign in Alaska's history. Between Sullivan's and Begich's campaigns and the groups supporting them, $50 million poured into the state, much of it in the form of a massive advertising blitz. The stakes were high, and not just in Alaska. In Washington, D.C., Republicans had long ago targeted Begich's seat in the hopes of flipping control of the Senate out of the hands of Democrats.
"This was a hard-fought race," Sullivan said in a statement. "As we move forward, I want to emphasize that my door will always be open to all Alaskans."
Sullivan is a former state attorney general and natural resources commissioner who served in the U.S. Department of State under President George W. Bush.
Begich had been the first Democrat from Alaska to serve in the Senate since Mike Gravel, who served between 1969 and 1981. A former two-term Anchorage mayor, Begich won his Senate seat in 2008 just one week after the long-serving incumbent, Republican Ted Stevens, was convicted of federal corruption charges that were later invalidated.
Photo: SenateDemocrats via Flickr