Republican Walker To Drop Out Of 2016 Presidential Race
@reuters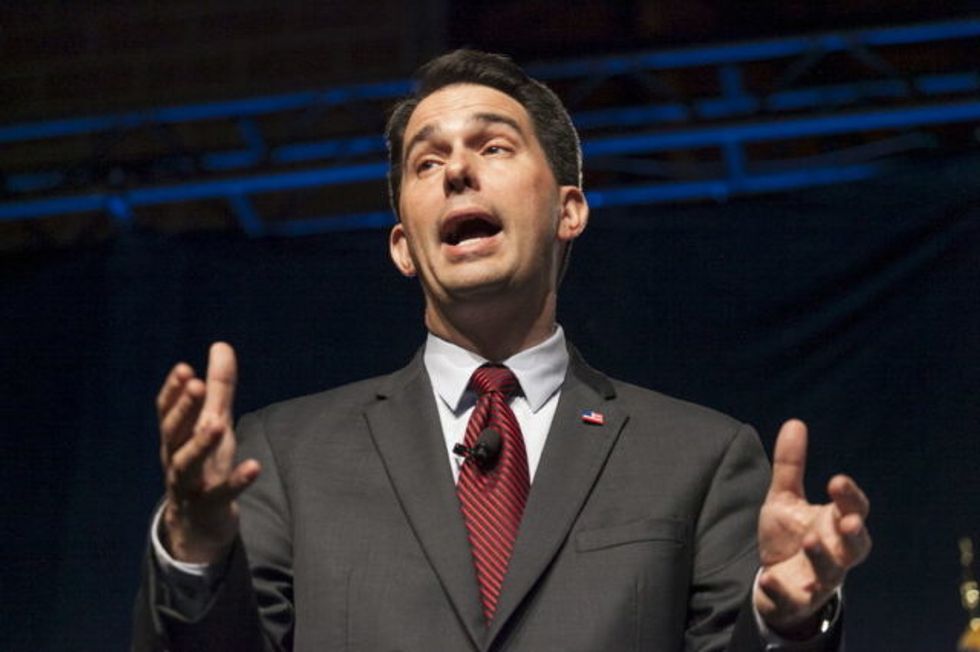 By Steve Holland and Emily Stephenson
(Reuters) – Republican Governor Scott Walker of Wisconsin plans to drop out of the 2016 presidential race, a Republican source familiar with the decision said on Monday, in a precipitous collapse from serious contender to poor showings in opinion polls.
Walker's campaign announced he would hold a news conference in Madison, the Wisconsin capital, at 6 p.m. ET on Monday, but it did not say what he would discuss. His campaign did not immediately respond to requests for comment.
But a source familiar with his plans said Walker planned to exit the race for the nomination to represent the party in the November 2016 election.
Walker's fall was dramatic and swift. He electrified conservatives in Iowa in January by promoting his record in Wisconsin of having beaten back public unions and survived a recall election.
When he officially announced his campaign in early July, he was among the leaders for the Republican nomination. But the 47-year-old governor quickly struggled on the campaign trail despite a strong conservative record and a warm personal story as a Harley motorcycle aficionado.
Walker's lack of experience on the national stage was apparent. He gave shifting answers to questions about illegal immigration and once suggested a wall between the United States and close ally Canada might be in order, in an apparent effort to double down on rivals' calls for a wall on the Mexican border.
He did not do much to reassure supporters with lackluster performances in the first two Republican presidential debates.
Walker's struggle for traction, combined with the rise of New York billionaire Donald Trump, took its toll. A CNN/ORC poll released on Sunday gave him less than 1 percent support among Republican voters. In a recent Reuters/Ipsos poll of the Republican field, he received 3 percent of support.
In an initial sign of trouble, Walker last week canceled events in California and Michigan to concentrate on Iowa, the key early voting state that shares a border with Wisconsin.
In recent days, he had vowed to focus solely on Iowa.
Walker will be the second Republican to drop out of the race. He follows former Texas Governor Rick Perry, who dropped out on Sept. 11.
For more on the 2016 presidential race, see the Reuters blog, "Tales from the Trail."
(Additional reporting by Ginger Gibson and Erin McPike; Editing by Sandra Maler and Jonathan Oatis)
Photo: U.S. Republican presidential candidate Scott Walker speaks at the the Iowa Faith and Freedom Coalition Forum in Des Moines, Iowa, September 19, 2015.  REUTERS/Brian C. Frank 
This post is breaking and is being updated.