Republicans Already Freaking Out About Mississippi Special Election
@EricBoehlert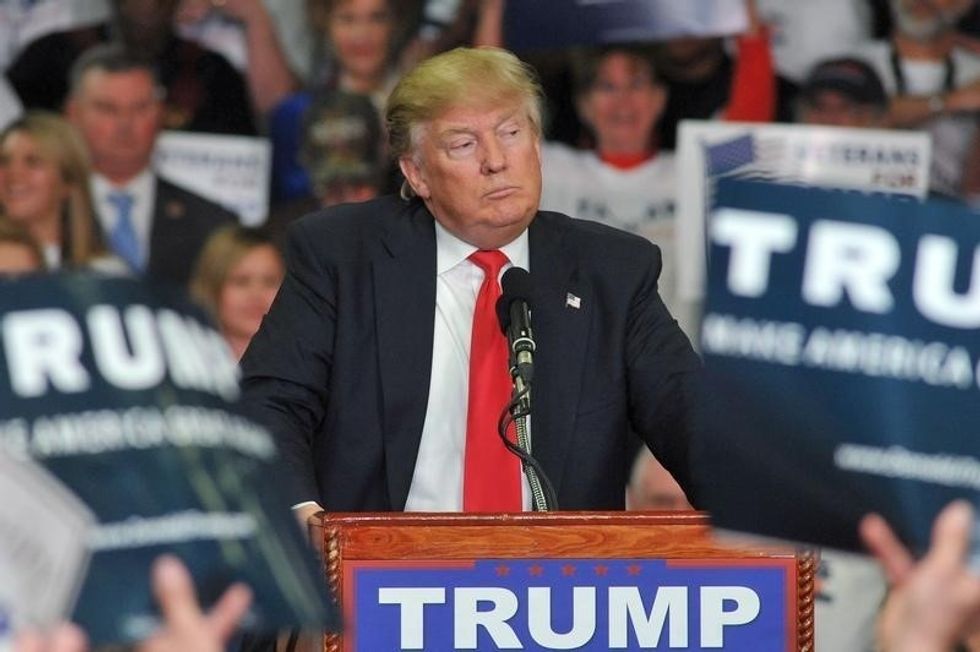 Reprinted with permission from Shareblue.com
With a GOP civil war brewing in Mississippi, some Republicans are already worried about a looming special election there. They're concerned that this year's mounting blue wave could elect a Democrat to the U.S. Senate from one of the reddest states in the country.
After this week's embarrassing special election loss in a previously pro-Trump district in Pennsylvania, it seems very few Republican races are safe in 2018. Not even one in the Deep South.
Under the headline, "Mississippi Is Now in Play for Democrats," the conservative Weekly Standard started ringing the alarm bells for Republicans on Thursday.
Nerves are frayed because Republican state Sen. Chris McDaniel, a tea party favorite, announced he was dropping out of his previously announced plan to post a primary challenge against U.S. Sen. Roger Wicker.
Instead, McDaniel decided to jump over to the special election, which was created when Mississippi's other Republican senator, Thad Cochran, announced he is retiring four years into his six-year term, because of health issues. Cochran steps down on April 1.
McDaniel's flip-flop move was met with an angry rejoinder from the state's Republican governor, Phil Bryant, who denounced McDaniel's move. "This opportunistic behavior is a sad commentary for a young man who once had great potential," Bryant said in a written statement on Wednesday
Bryant will appoint a temporary senator to fill Cochran's vacant seat, and a special election will be held in November.
The concern for Republicans is that the at-times outlandish McDaniel could be seen as toxic by enough voters to open the door for Democrats. Especially if there's a bruising war within the GOP during the run-up to the special elections.
"Sources told Fox News that there is some concern on the Republican side of the aisle about McDaniel—with more than one source likening McDaniel's candidacy to that of former Alabama Republican Senate nominee Roy Moore," according to a report this week
Added the Weekly Standard, "If Democrats manage to take advantage of the highly Democratic national environment, get a strong candidate into the run-off, capitalize on McDaniel's weaknesses, grab some Republican votes, and maintain a turnout advantage, they could take the seat." 
One well-known Democrat, Mike Espy, has already announced he's running in the special election. He's Bill Clinton's former secretary of agriculture and once served as a congressman from Mississippi.
In 2016, Trump won Alabama by 28 points and the GOP lost a special election there in December. Trump won Pennsylvania's 18 District by 20 points, and the GOP just lost a special election there.
Trump won Mississippi by 18 points. Could that be home to the next GOP loss?