Republicans Blast Trump For Siding With Russia Against Our Allies
@EricBoehlert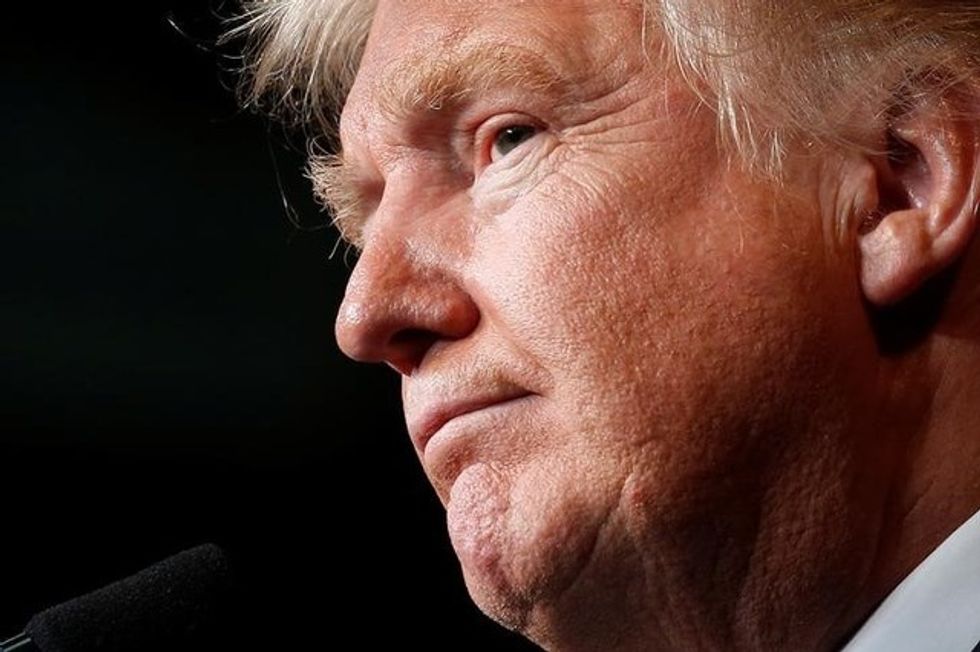 Reprinted with permission from Shareblue.com
In doing the bidding for his ally Vladimir Putin by suggesting Russia should be allowed rejoin the G-7, the world's most influential group of economic powers, Trump's move on Friday produced guffaws among several Republican lawmakers.
Nebraska Sen. Ben Sasse slammed Trump's suggestion as a "weak" move.
"Putin is not our friend and he is not the president's buddy. He is a thug using Soviet-style aggression to wage a shadow war against America, and our leadership should act like it," stressed Sasse.
"The president has inexplicably shown our adversaries the deference and esteem that should be reserved for our closest allies," added an angry Sen. John McCain (R-AZ) said in a statement. "Those nations that share our values and have sacrificed alongside us for decades are being treated with contempt. This is the antithesis of so-called 'principled realism' and a sure path to diminishing America's leadership in the world," he added.
McCain's Arizona colleague, Sen. Jeff Flake, agreed: "No, Russia should not be added to the G-7."
And on Twitter, House Republican Adam Kinzinger posted the simple message, "uhhhhh nope," in response to Trump's illogical request to re-invited Russia to join the G-7 group.
Not surprisingly, the outrage has been bipartisan:
Putin's Russia invaded its neighbors, violated our sovereignty by undermining elections, and attacks dissidents abroad. Yet our President wants to reward him with a seat at the table while alienating our closest democratic allies. It makes no sense.

— Joe Biden (@JoeBiden) June 8, 2018
The bended-knee G-7 proposal on the behalf of Putin came moments before Trump left for this year's G-7 summit in Quebec, where Canadian Prime Minister Justin Trudeau hosted leaders from the leading industrial nations of the U.S., Britain, France, Germany, Japan, and Italy.
"Why are we having a meeting without Russia being in the meeting?" asked Trump. "I would recommend — and it's up to them, but Russia should be in the meeting, it should be a part of it. Whether you like it or not, and it may not be politically correct, but we have a world to run."
Trump's proposed gesture of goodwill makes no sense coming from the U.S. since Russia just attacked the U.S. election process in 2016. It makes no sense because the Kremlin is accused of being connected with the murder of a former Russian operative in London, where dozens of people sought hospital attention after the nerve gas attack.
And it's illogical because Russia was specifically kicked out of the economic group, then known as G-8, when it annexed Crimea in 2014.
"International law prohibits the acquisition of part or all of another state's territory through coercion or force," the group announced in a statement at the time. "To do so violates the principles upon which the international system is built. We condemn the illegal referendum held in Crimea in violation of Ukraine's constitution."
At the time, actually, Republican leaders, including Senate Majority Leader Mitch McConnell, attacked President Obama for not reacting strongly enough to Russia's annexation of Crimea.
Now Trump's saying all is forgiven.
Is there anything he won't do for Putin?
Published with permission of The American Independent.