Republicans Suspend Committee Rules, Approve Mnuchin and Price Without Democrats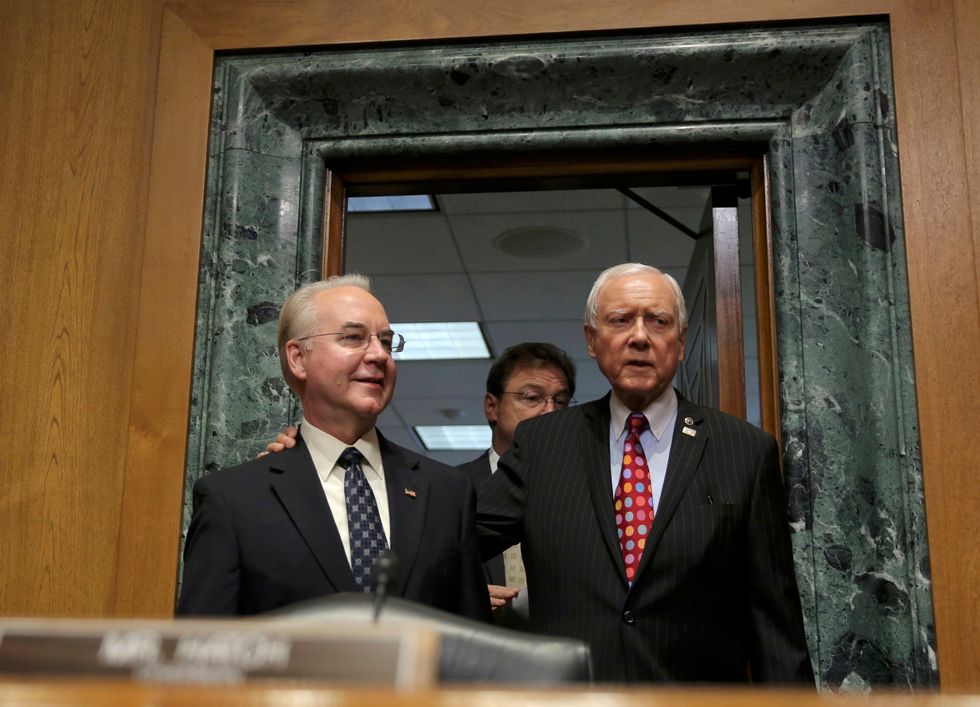 WASHINGTON (Reuters) – Republicans on the Senate Finance Committee on Wednesday voted on a straight party line to confirm U.S. Representative Tom Price to head the Department of Health and Human Services and banker Steven Mnuchin to be Treasury secretary, sending the nominations to the full Senate for a vote.
Democrats stayed away from the meeting for a second day running, which under the committee's rules normally would have prevented the votes from taking place. But Republicans on Wednesday voted to suspend the rule that had required at least one Democrat to be present for business to be conducted.
Republican members of the committee, who were all present, then approved the nominees 14-0. The nominees are considered likely to be confirmed by the Republican-majority Senate.
"We took some unprecedented action today due to some unprecedented obstruction on the part of our colleagues," said the panel's chairman, Senator Orrin Hatch of Utah.
Committee aides said the panel had notified the Democrats a half-hour before Wednesday's proceedings. Hatch said he had obtained approval from the Senate parliamentarian for the move suspending the rule.
"I don't know all the details of what just transpired, but it seems to me the basic proposition of breaking the rule so that you can in effect look the other way in the face of strong evidence of serious ethical problems for two nominees is exceptionally troubling," Senator Ron Wyden, the committee's top Democrat, told MSNBC after the vote.
(additional reporting by Susan Heavey; Editing by Tim Ahmann and Jeffrey Benkoe)
IMAGE: U.S. Rep. Tom Price (R-GA) (L)  is welcomed by Senate Finance Committee Chairman Orrin Hatch (R-UT) prior to testifying before a confirmation hearing on his nomination to be Health and Human Services secretary on Capitol Hill in Washington, U.S., January 24, 2017. REUTERS/Carlos Barria