Republicans Finally Admit What The Shutdown Is About: Making The Tea Party Feel Better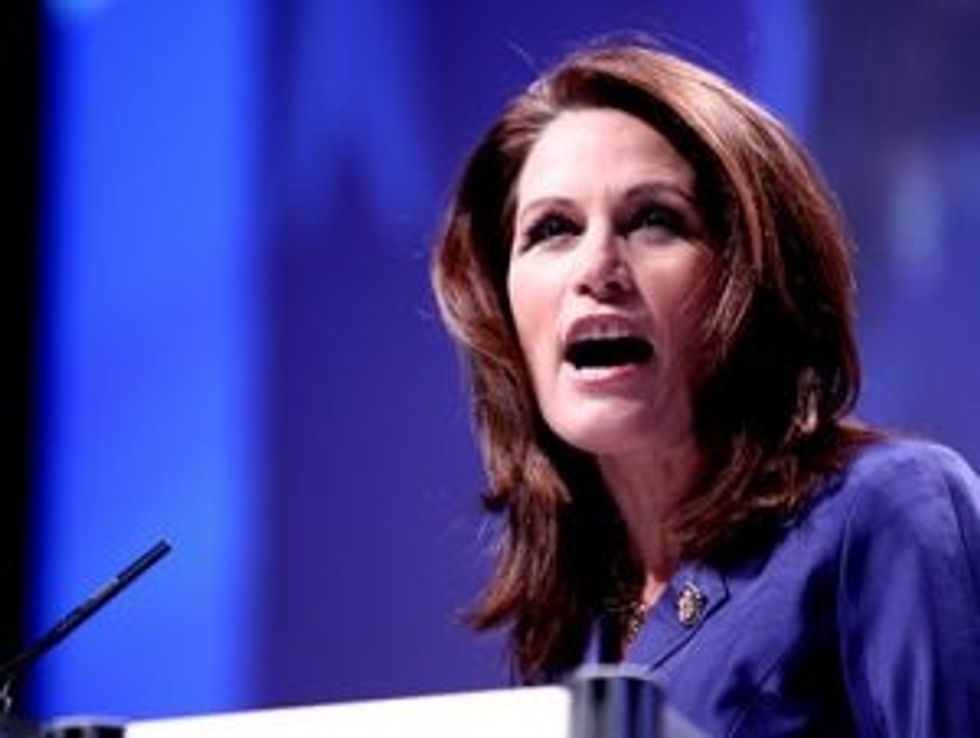 The conservative media began to report strange rumblings from Republicans on Wednesday, the second day of the government shutdown. Suddenly, Tea Partiers were saying that the government shutdown wasn't about Obamacare, though they refuse to vote for a continuing resolution passed by the Senate because all their amendments related to the Affordable Care Act have been stripped out.
What is the shutdown about, then? What do Republicans want?
"We're not going to be disrespected," Rep. Marlin Stutzman (R-IN) told The Washington Examiner. "We have to get something out of this. And I don't know what that even is."
I repeat: "And I don't know what that even is."
It's reminiscent of a classic scene from The Godfather II, when Fredo Corleone explained to his brother Michael why he was angry at being passed over by his father:
"Listen," Rep. Greg Walden (R_OR) reportedly told donors this week. "We have to do this because of the Tea Party. If we don't, these guys are going to get primaried and they are going to lose their primary."
So the shutdown isn't just a monstrous gift to the presidential campaign of Senator Ted Cruz (R-TX), it's a $300-million-a-day donation to the primary campaigns of Tea Party members of Congress.
Rep. Michele Bachmann (R-MN) told Fox News' Sean Hannity Wednesday night, "This is about the happiest I've seen members in a long time because we've seen we're starting to win this dialogue on a national level."
Stutzman and Bachmann are members of the so-called Suicide Caucus, 80 members of the House who signed a letter to Speaker John Boehner (R-OH) urging him to pursue a strategy of defunding Obamacare in exchange for funding the government. But given that this strategy could never work and the government is now shut down, Tea Partiers want "something," but they "don't know what that even is."
Despite a new poll showing that show more voters blame Republicans and nearly three-quarters didn't want a shutdown, Bachmann is still sure Republicans are finally winning.
Now they just need to figure out what they're winning.
UPDATE: Rep. Stutzman has issued a statement about his comments after President Obama referenced them in a speech Thursday morning: "Yesterday, I carelessly misrepresented the ongoing budget debate and Speaker Boehner's work…"
Photo: Gage Skidmore via Flickr.com