Republicans Say Comments On Hillary Clinton's Health Are 'Fair Game'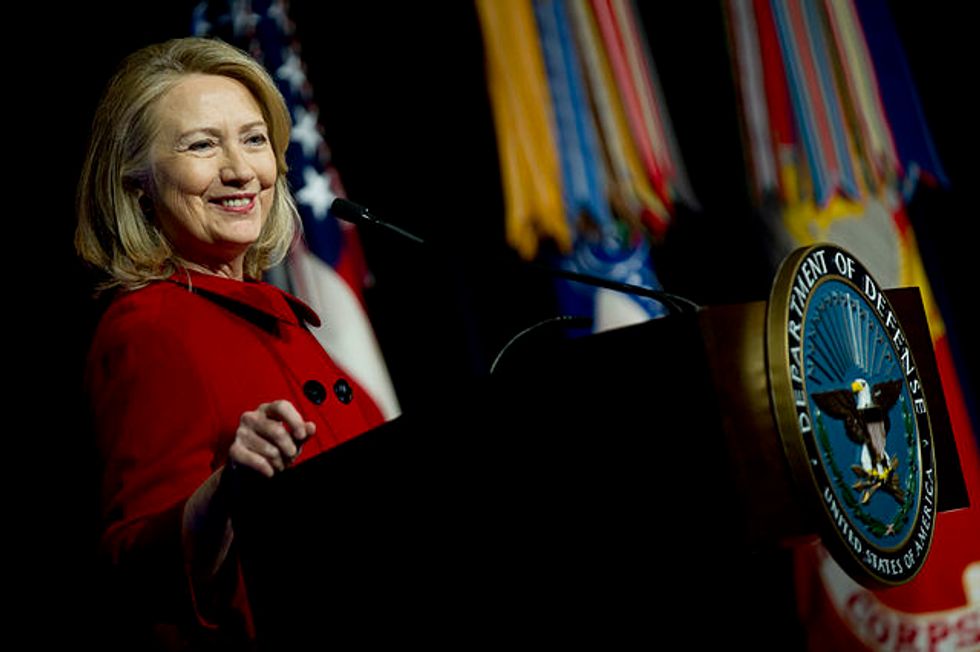 By Richard A. Serrano, Tribune Washington Bureau
WASHINGTON — Hillary Rodham Clinton's health and age are "fair game" for political debate if she decides to run for president, Republicans argued Sunday, even as Democrats called it "pathetic" for GOP consultant Karl Rove to suggest recently that she suffered from some kind of "brain injury" two years ago.
Reince Priebus, chairman of the Republican National Committee, echoed Rove's remarks by saying that if Clinton decides to run for the White House in 2016, she should be questioned about a blood clot in her head that initially prevented her from testifying about the Benghazi terror attack of 2012.
"I'm not a doctor," Priebus said on the NBC "Meet the Press" program. But, he added, "What I do know is that the issue is going to come up as it does for any person running for president."
Former Republican Vice President Dick Cheney, who in the past was grilled about his failing heart condition, agreed that questions about a candidate's health come with any White House campaign.
"That's going to be expected of anybody," he said on the Fox News Sunday show.
Rove raised a political firestorm in a speech earlier this month when he brought up Clinton's health scare in December 2012. At that time, the then-secretary of State became dehydrated, fainted and suffered a concussion, according to her doctors and State Department officials. A blood clot was found in her head, and Rove wondered aloud whether she had suffered some form of brain injury.
Clinton has not personally addressed Rove's remarks. Her aides, however, have characterized them as a political attack. They did not immediately comment about the Priebus and Cheney statements on Sunday.
But several Democrats on Capitol Hill did weigh in. Sen. Claire McCaskill, a Missouri senator, called the suggestions a "cheap political shot" and said Rove was merely "struggling to be relevant" after his years inside the George W. Bush White House.
Sen. Dianne Feinstein, said of Clinton: "She's in the prime of her political life." Speaking on CNN's State of the Union program, the California senator added: "She's got the smarts. She has all of the elements of a good leader."
Clinton would be 69 years old by Election Day 2016, and Rove, interviewed on Fox News Sunday, said he was only trying to raise questions about whether her age and health will have some bearing on her personal decision on whether to run for the presidency.
"She would not be human if she were not taking this into consideration," he said.
Photo via Wikimedia Commons