Right-Wing Media Provoked Fake Panic Over New York Pizza Oven Rule
@evlondocooper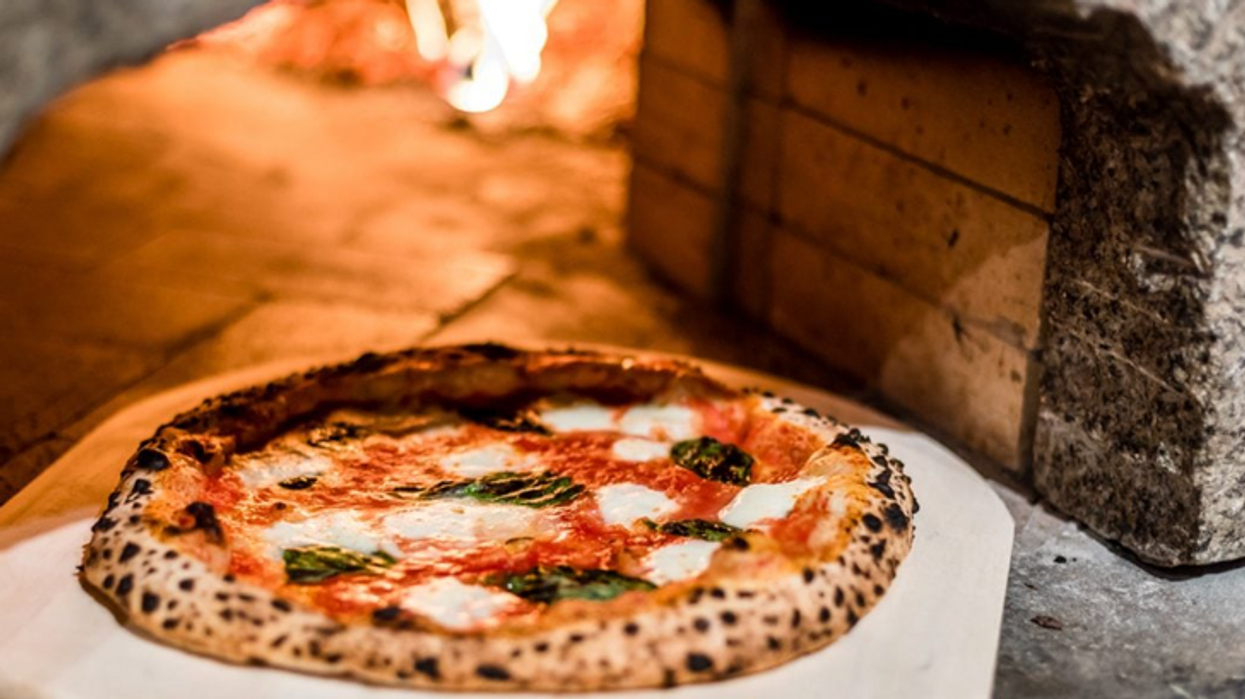 Right-wing media are trying to convince viewers that climate activism in New York restaurants will ruin the city's famous pizza. The fabricated crisis is just the latest attempt to stoke culture war outrage over appliances and other products in an ongoing campaign to turn Americans against benign safety and energy efficiency updates.
On June 25, the New York Post misleadingly reported: "The New York City Department of Environmental Protection has drafted new rules that would order eateries using the decades-old baking method to slice carbon emissions by up to 75%."
The article quoted an anonymous "pizza restaurateur" who claimed that "this is an unfunded mandate and it's going to cost us a fortune not to mention ruining the taste of the pizza totally destroying the product. … And for what? You really think that you're changing the environment with these eight or nine pizza ovens?!" The Post also spoke to a random customer who bashed the rule, saying, "I'm all for responsible environmental practice but tell Al Gore to take one less private jet or something. Give me a break!"
Several other right-wing news outlets including Fox News and Newsmax picked up on the story, magnifying what turned out to be incorrect information about the new rule and ignoring other key details from the Post article, while the paper's editorial board attacked "the green assault on NYC pizza."
Two days after the New York Post published its story, Fox News was still dedicating considerable airtime to the city's pizza oven regulations. On June 27, Fox aired 52 minutes discussing the Post's pizza story. For comparison, the network spent just 23 minutes that day reporting on leaked audio of former President Donald Trump discussing classified documents seemingly taken from the White House — showcasing how right-wing media seized on the pizza oven rule to push their preferred narratives.
The 2015 rule is intended to reduce air pollution, not climate change and hasn't affected pizzerias
The New York Department of Environmental Protection is asking restaurants with cooktops that were installed prior to May 2016 to install "control devices" like smoke scrubbers to help manage harmful air pollution, including "odors, smoke, and particulates." But right-wing media and even some mainstream outlets are reporting that the rule is meant to reduce planet-warming carbon emissions instead.
Climate journalists Emily Atkin and Arielle Samuelson pointed out this discrepancy in their June 27 newsletter and rebutted the widely circulated claims that wood-fired ovens would be banned or that installing control devices would change the taste of pizza. They also noted that a rule requiring this technology on cooktops installed after 2016 had already been put in place nearly a decade ago.
Atkin and Samuelson clarify that the pizza oven rule is really about reducing air pollution:
The proposed rule states that coal- and wood-fired cook stoves covered by the rule are only asked to reduce particulate matter emissions by 75 percent.
Particulate pollution and carbon pollution are not the same thing. Particulate pollution refers to the tiny pieces of solids and liquids that we can breathe into our lungs and harm our health: think smoke, smog, dirt, and soot. Carbon pollution refers to the greenhouse gas that warms the planet.
This is an air pollution rule. It's not a climate rule. [Heated, 6/27/23]
They also highlight that this rule has already been in place for a few years, yet pizza quality seems unchanged:
The Post's anonymous "pizza restaurateur" said the new rules would take away the crispy charred crust "that makes the pizza taste great." But there is nothing in the rule that mandates pizzerias get rid of their high-temperature ovens.
The only thing the rule requires is for pizzeria owners to have an architect or engineer come check out the oven, and see if it's feasible to install an emissions scrubber. If it's not, they can apply for a waiver.
An even stronger piece of evidence against the anonymous "pizza restaurateur's" claim is that this rule is already in place. It's been nearly a decade since New York passed its 2015 law requiring emissions-scrubbing technology on commercial wood- and coal-fired ovens built after 2016. [Heated, 6/27/23]
Finally, Atkin and Samuelson note, "That 2015 law is actually the reason for the city's latest proposed pizza oven regulations—it's not because of Green New Dealers, as the Post's editorial board claims." [Heated, 6/27/23]
On CNN This Morning, news correspondents Christine Romans and Bill Weir reassure New Yorkers that no one is coming for their pizza, but the segment still featured a graphic repeating the false claim that the rule is meant to reduce carbon emissions: "If you think that New York City is going to take away your pizza oven, fuggedaboutit. That is not going to happen. What they're asking is that you seriously consider adding a device that would reduce emissions if you have one of these pizza ovens before 2016," says Romans. "But on the right, there's like this outrage machine about this that is very loosely based in fact." Weir clarifies, "This is much more about the people who live upstairs from a coal-fired pizza oven — or wood-fired — who breathe that smoke, than it is about climate change and regulation." [CNN, CNN This Morning, 6/28/23]
Right-wing media blame climate advocates and the left for taking things away
Right-wing media connected this supposed attack on New York City pizza to other recent rules meant to cut down on harmful pollution and make appliances more energy efficient, often based on the false assumption that the rule was meant to primarily address climate change.
They frequently mentioned gas stoves, which became a right-wing rallying call after it was reported that the U.S. Consumer Product Safety Commission was considering implementing restrictions on new gas stoves to address health concerns and "indoor air quality hazards" from their emissions. In May, New York became the first state to ban new gas stoves in some types of buildings, though restaurants are exempt. The latest pushback over New York City pizza ovens is part of right-wing media's ongoing efforts to keep Americans reliant on fossil fuels by opposing the electrification of homes and appliances.
Right-wing media claim that that rule would eliminate authentic New York pizza
Right-wing influencers lamented that the rule would hinder the ability of classic New York restaurants to make good pizza or that it would totally ban wood or coal-fired ovens. This is false, but it hasn't stopped conservatives from having a meltdown over the new rule. Far-right activist Scott LoBaido, who has organized with the Proud Boys, received media attention for throwing pizza at City Hall in protest.
There are only about 100 restaurants in New York City that would be impacted because they have older coal or wood-fired ovens. But the owner of Paulie Gee's, a beloved pizzeria in Greenpoint, Brooklyn, said that while the technology is expensive, the restaurant's neighbors were "happier" and it did not change the product.
Correction (6/30/23): This piece originally stated that Todd Starnes had discussed the pizza rule on the June 27 edition of Fox & Friends First. In fact, it was co-host Todd Piro.
Reprinted with permission from Media Matters.