RNC Threatens NBC And CNN Over Hillary Clinton Biopics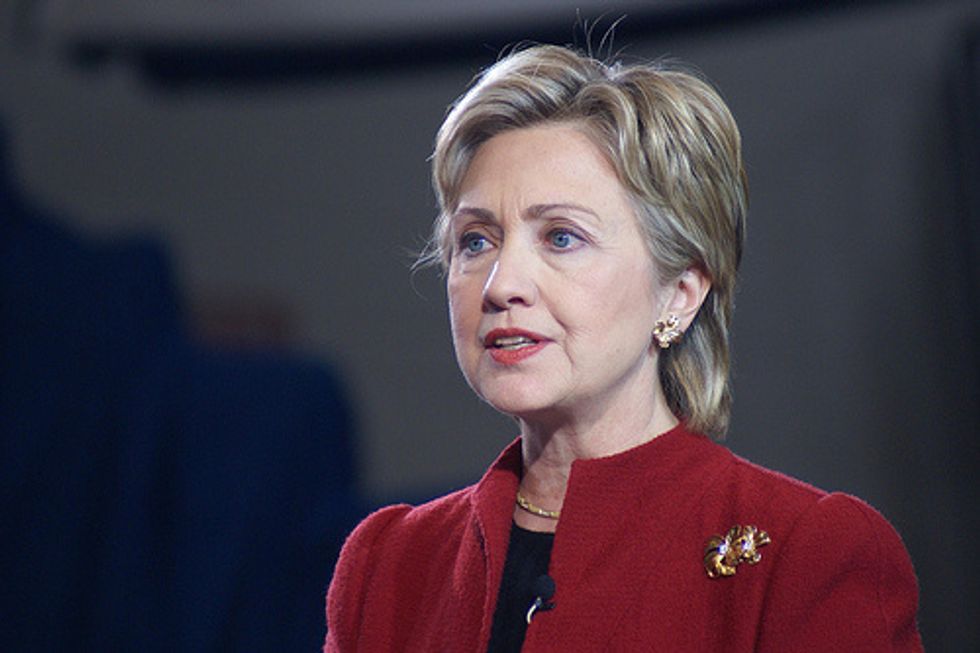 Republican National Committee chairman Reince Priebus has sent letters to the heads of NBC and CNN expressing his "deep disappointment" in the two networks' decisions to produce programming that will document the life of former secretary of state, senator and first lady Hillary Clinton.
He vowed to hold a vote that would prevent both networks from airing any 2016 primary debates if the planned programs are not canceled before the RNC's summer meeting begins on August 14.
Priebus called the projects an attempt at "putting a thumb on the scales of the 2016 presidential election."
The chairman's evidence that the films would be beneficial to Clinton is that liberals are not upset, as they were when Citizens United attempted to air a "pay-per-view documentary" on the then-2008 candidate for the Democratic presidential nomination. "They must trust you're doing her a favor," he wrote.
Republicans do have cause to fear Mrs. Clinton. She consistently leads national presidential polls and a PAC supporting her candidacy for president in 2016 recently reported over a million dollars in donations.
Just weeks after joining Twitter, she already has hundreds of thousands more followers than Governor Chris Christie (R-NJ), Senators Marco Rubio (R-FL) and Rand Paul (R-KY) — all frontrunners for the 2016 GOP presidential nomination — though she's tweeted only 13 times.
Perhaps the most interesting aspect of the letter is Priebus' attempt to lay out the 2016 Democratic field by directly naming "Vice President Biden, Governors O'Malley, Cuomo, Hickenlooper, Senator Klobuchar and others." Only Governor O'Malley (D-MD) has taken public steps to begin his campaign.
Time's Zeke J. Miller believes the "secret" motivation of the RNC's strong-arming of the networks is creating the pretense for limiting the number of presidential debates. The GOP autopsy found that the abundance of primary debates ended up damaging Mitt Romney's candidacy.
After calling the productions "an in-kind donation," Priebus wrote, "Out of a sense of fairness and decency and in the interest of the political process and your company's reputation, I call on you to cancel this political ad masquerading as an unbiased production."
What bigger compliment could Priebus offer to Secretary Clinton than to assert that any movie that depicts her life must be endorsing her for president?
Click on to read the letters.
Photo: Marc Nozell via Flickr.com