Rudy Giuliani Polls Even Lower Than Trump
@EricBoehlert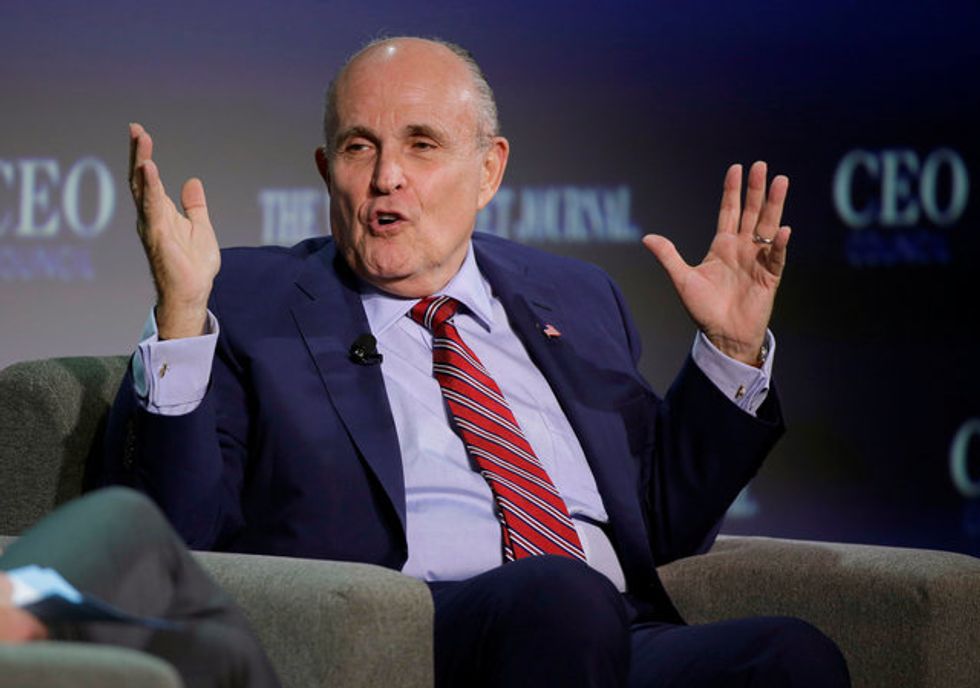 Reprinted with permission from Shareblue.com
A new national poll reveals that Trump attorney Rudy Giuliani has become a hugely unpopular figure in American politics. He can thank his re-emergence on the national stage as Trump's errand boy last month.
Once viewed by many Americans as an esteemed figure in U.S. politics, particularly when he served as mayor of New York City at the time of the 9/11 terror attacks, Giuliani, thanks to his work with Trump this spring, has quickly transformed himself into a punch line.
And now a new Quinnipiac poll confirms that. The survey finds that Giuliani's approval rating stands at a dismal 29 percent, which is significantly lower than even Trump's already-unimpressive 40 percent.
Giuliani also manages to post lower approval ratings than White House press secretary Sarah Huckabee Sanders (30 percent) and Vice President Mike Pence (35 percent).
Overall, only 53 percent of Republicans approve of Giuliani, compared to the 77 percent of Republicans who approve of Pence.
Giuliani has quickly marked his relatively short time with Trump with a carousel of bewildering, scattershot media interviews in which he desperately tried to stitch together new talking points to protect Trump from special counsel Robert Mueller's Russia investigation.
Last month, when the New York Yankees wished a happy birthday to diehard Yankees fan Giuliani, fans at the stadium rained boos down on the former mayor:
@Yankees fans boo @RudyGiuliani on his birthday pic.twitter.com/e6FeFxk2FH

— Muck Savage (@the_irishpsycho) May 28, 2018
His performances have been so strange, rambling, and incoherent that Giuliani had to insist he wasn't actually drunk while giving the interviews.
That was after Politico reported Trump lawyers and advisers were so stunned by Giuliani's television appearances they "have been asking one another about the lawyer's drinking and other erratic behavior."
Most recently, Giuliani suggested Trump has the absolute power to pardon himself from any potential wrongdoing, which sounds more like a dictatorship than an American presidency.
Giuliani has also become synonymous with unhinged attacks on law enforcement.
This week, while speaking in a foreign country, he warned that America's FBI and the Department of Justice are out to unlawfully "frame" an innocent Trump. He's also claimed that prosecutor and investigators represent a "lynching mob."
After he was roundly booed at Yankee Stadium, Giuliani insisted people only boo if "they love you."
Using that odd logic, it's likely he would insist people only give him awful approval ratings if they think he's doing a great job. He needs to tell himself something.