Rudy Giuliani Sees Dead People – Voting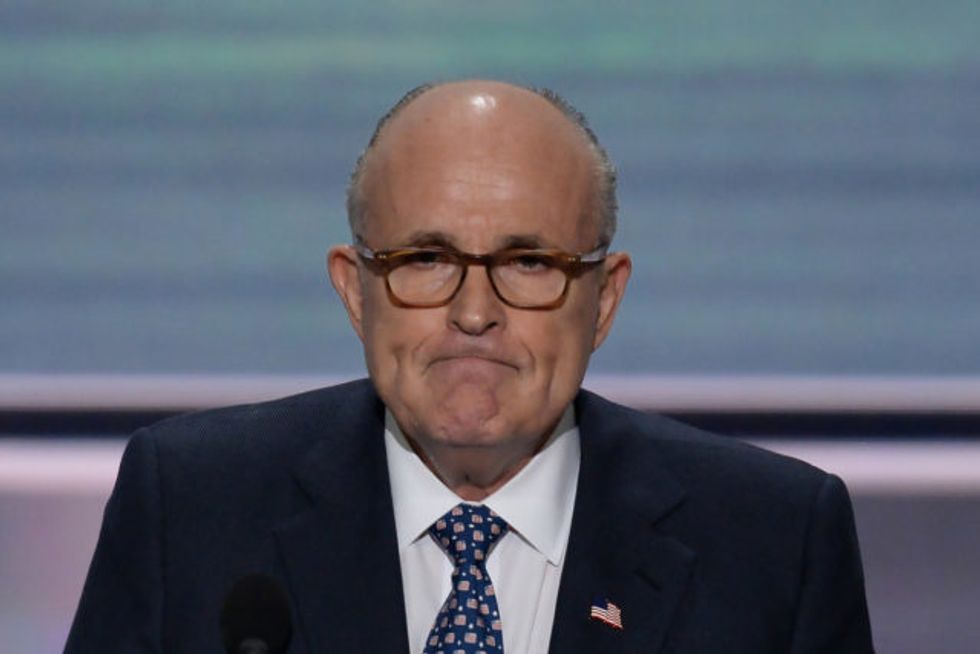 Rudy Giuliani must be able to communicate with the dead, who apparently turn out in droves to vote Democratic in elections. This is the only reasonable explanation for why he felt the need to disturb millions of American's Sunday morning by once again appearing on CNN and telling Jake Tapper: "I'm sorry, dead people generally vote for Democrats rather than Republicans."
The former New York City mayor and Trump mouthpiece was trying to bolster Trump's evidence-free claims of widespread, Democrat-controlled voter fraud, which he continued to spout at rallies and on Twitter. Giuliani went on to claim that Republicans rarely cheat, because, "they don't control the inner cities the way Democrats do. Maybe if Republicans controlled the inner cities, they'd do as much cheating as Democrats."
Whoo boy, that old barely disguised racial code, "inner cities," those hell-holes.
In addition to the undead, Giuliani went on to claim that illegal voters (presumably live ones), would be bussed from polling place to polling place, a practice he claimed he saw in New York City before he became mayor.
Giuliani did backtrack enough to note that said cheating would only impact close races. He allowed that if either candidate won Pennsylvania "by five points" the cheating he is so obsessed with would not have much of an impact. Meanwhile, Vice Presidential candidate Mike Pence claimed that he would "absolutely accept the result of the election." He may be the only one on Trump's team who would do so.
Watch Giuliani's full appearance here:
Reprinted with permission from Alternet. 
Photo: Albert H. Teich / Shutterstock.com