#EndorseThis: Trump Makes Kimmel Cackle With His 'Perfect' Limbaugh Eulogy
@nationalmemo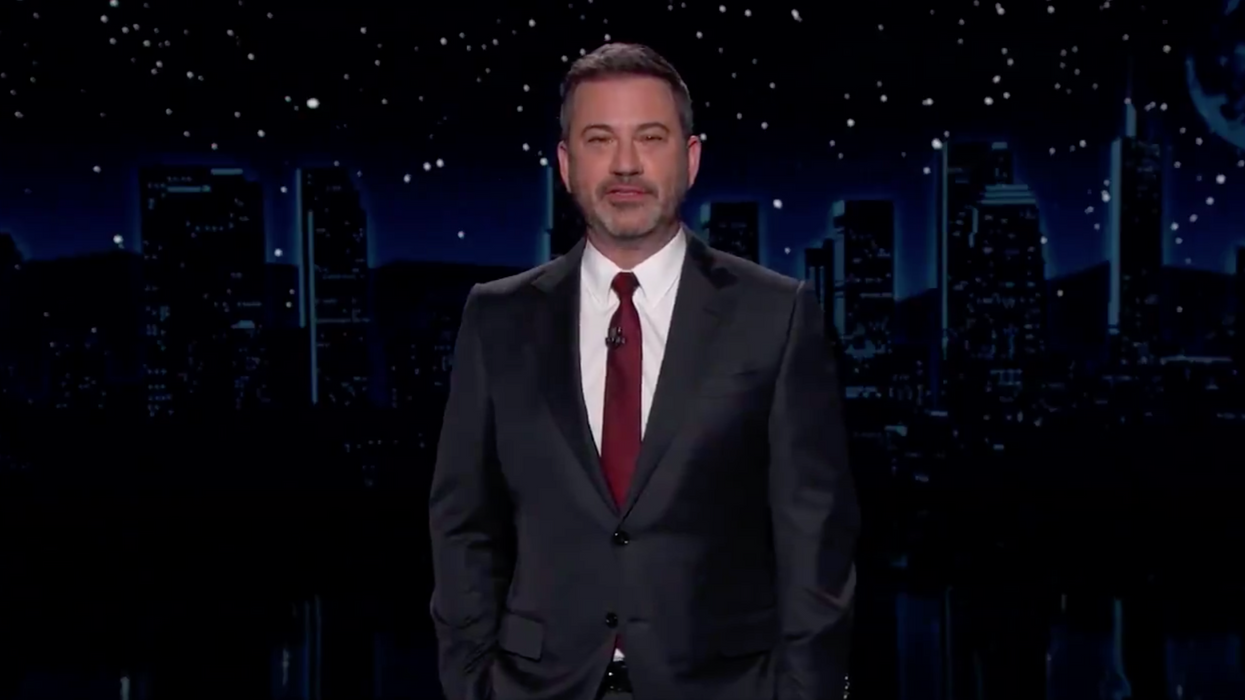 Screenshot from Jimmy Kimmel Live!
Who will miss the late right-wing radio host Rush Limbaugh -- infamous for his bigoted attacks on minorities, women, and liberals? Judging by Donald Trump's self-centered eulogy of the man he gave a medal, apparently not even the former president.
Yesterday Trump went on Fox Newsto share remembrances of Limbaugh. But he immediately turned that nostalgic moment into an opportunity to talk about himself -- and to continue lying about the election.
For Jimmy Kimmel, this presented a perfect occasion to roast Trump on Jimmy Kimmel Live! -- where he reminded the Mar-a-Lago loser that there is "no I in eulogy."

Consider this bit of comedic genius our very own farewell to El Rushbo.
Trump's beautiful tribute to Rush Limbaugh… https://t.co/YkLSxVLZRb

— Jimmy Kimmel Live (@Jimmy Kimmel Live) 1613623349