Russia Gloats: Thanks To Trump Chaos, 'We Will Finally Defeat America'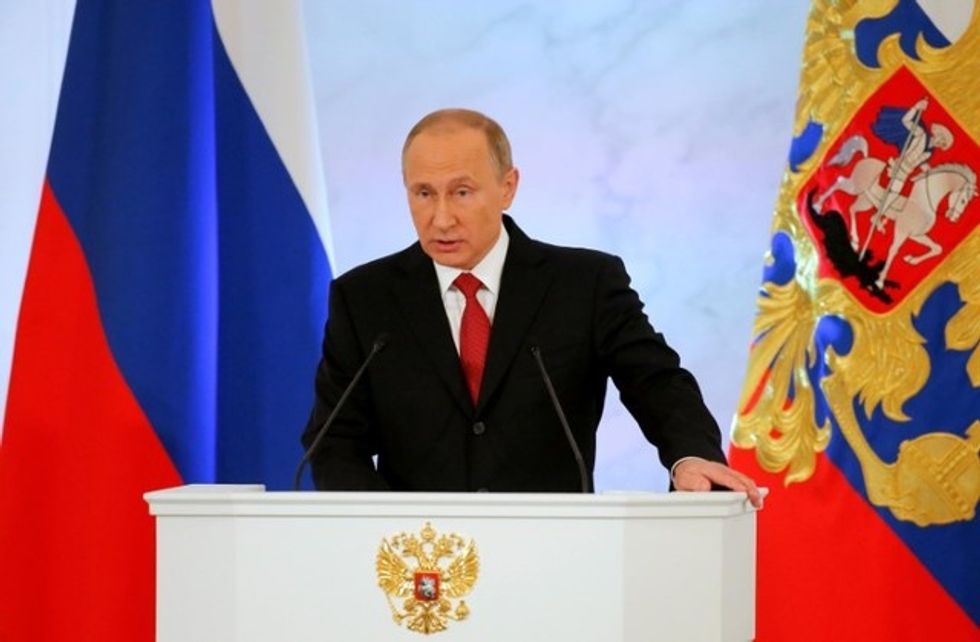 Reprinted with permission from Shareblue.
Trump's manufactured crisis at the border is wreaking havoc in the U.S., sparking a government shutdown that has lasted for three weeks and causing chaos for federal employees and countless Americans who rely on the basic functions of government to remain operational.
But not everyone is upset about the turmoil.
As reported by investigative journalist and Russian media analyst Julia Davis, Russian state TV is celebrating the chaos.
On Thursday's episode of the Russian state TV program "60 minutes," the hosts gleefully highlighted the disarray Trump has caused and cheered on the possibility that he would plunge the U.S. into further chaos by declaring a state of emergency over a non-existent border crisis.
"Then we will finally defeat America," declared co-host Olga Skabeeva.
Meanwhile, other segments on Russia's state TV highlighted the controversy over funding for Trump's border wall — and as seen below, it appears that Russian media is taking its cues from Fox News.
On the left: #Russia's state TV.
On the right: Trump's state TV, @FoxNews.
Don't get confused.#TrumpWall pic.twitter.com/5HHClLtnp4

— Julia Davis (@JuliaDavisNews) January 10, 2019
The opinions expressed on state TV provide important insight into the Kremlin's perspective on domestic affairs in the U.S. Since Russian TV is controlled by the state, the only views and statements that are allowed on state TV are ones that the Kremlin approves of.
Sowing divisions around issues such as immigration was a focus of Russia's 2016 influence operation, and clearly it remains a focus today.
As Retired General Gen. Hertling explained, the Kremlin likes to see the U.S. in a state of chaos because it puts us in a weaker position on the global stage.
"Our dysfunction remains a delight for Russian state TV, because it meets Putin's strategy," Hertling wrote in a tweet.
And with Trump creating more dysfunction every day, Putin couldn't be more delighted.
Published with permission of The American Independent.