Trump's New Pandemic Adviser Is Pushing Quack 'Herd Immunity' Policy
@alexvhenderson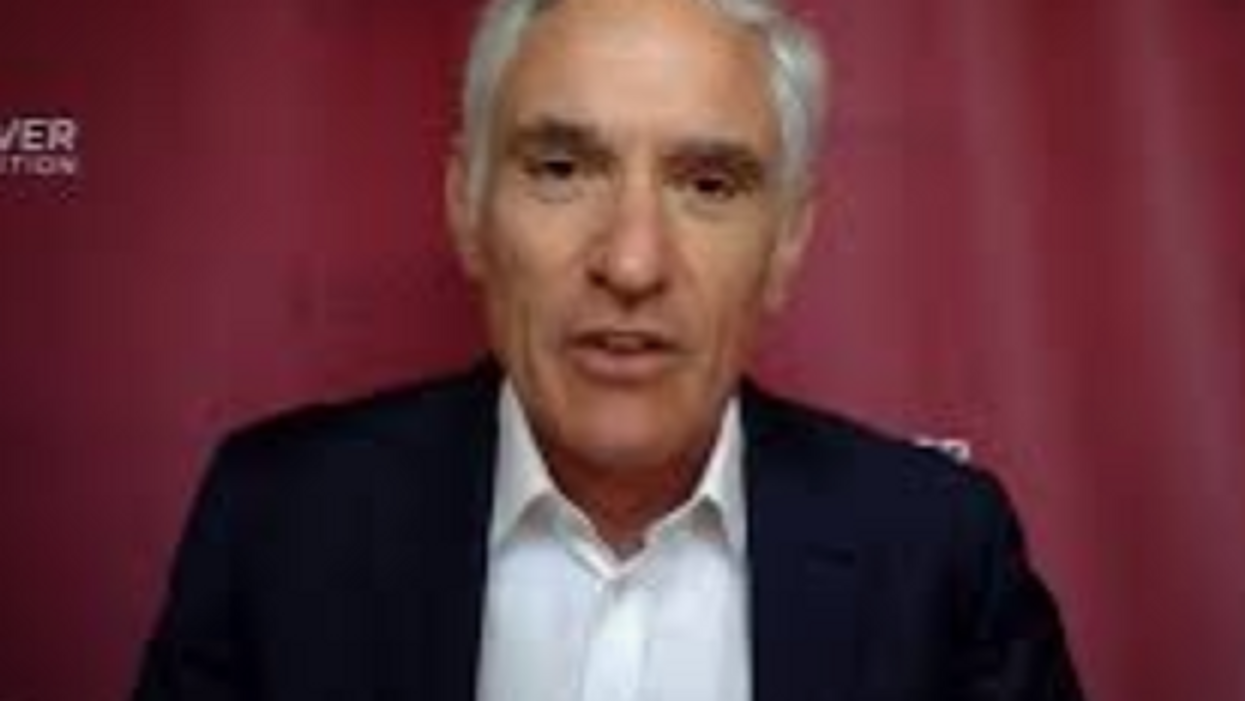 Reprinted with permission from Alternet
Proponents of the "herd immunity" approach to the coronavirus pandemic have been arguing that if enough Americans are infected with COVID-19 and survive, the disease will be largely neutralized in the United States — an approach that many medical experts vehemently disagree with, including expert immunologist Dr. Anthony Fauci. But according to Washington Post sources, this is an approach that is being aggressively pushed by one of President Donald Trump's top coronavirus advisers: Dr. Scott Atlas, who joined the president's team earlier this month.
Atlas, journalists Yasmeen Abutaleb and Josh Dawsey report in the Post, "is urging the White House to embrace a controversial 'herd immunity' strategy to combat the pandemic, which would entail allowing the coronavirus to spread through most of the population to quickly build resistance to the virus, while taking steps to protect those in nursing homes and other vulnerable populations, according to five people familiar with the discussions."
Atlas' approach, Abutaleb and Dawsey explain, "relies on lifting restrictions so the healthy can build up immunity to the disease rather than limiting social and business interactions to prevent the virus from spreading."
The "herd immunity" approach to the pandemic has been used in Sweden, but it has been rejected and sharply criticized by medical experts in many other European countries — which, in contrast to Sweden, embraced comprehensive social distancing policies. Abutaleb and Dawsey note that "Sweden's approach has gained support among some conservatives who argue that social distancing restrictions are crushing the economy and infringing on people's liberties."
Paul Romer, a professor at New York University, told the Post that the Trump Administration "faces some pretty serious hurdles in making" a herd immunity argument — noting, "One is a lot of people will die, even if you can protect people in nursing homes. Once it's out in the community, we've seen over and over again, it ends up spreading everywhere."
One of the Post's sources, described by Abutaleb and Dawsey as a "senior administration official," told the Post that Atlas considers himself the "anti-Dr. Fauci" and strongly disagrees with the social distancing recommendations of Fauci and Dr. Deborah Birx — both of whom are part of Trump's coronavirus task force in the White House. Fauci has warned that easing social distancing restrictions prematurely will have deadly results, and the summer surges of COVID-19 in Florida, Texas, Georgia and other Sun Belt states with Republican governors bear that out.
Eric Topol, the cardiologist who heads the Scripps Research Translational Institute in San Diego, slammed Topol as a source of "misinformation" — telling the Post, "This is really unfortunate to have this fellow Scott Atlas, who was basically recruited to crowd out Tony Fauci and the voice of reason. Not only do we not embrace the science, but we repudiate the science by our president — and that has extended by bringing in another unreliable misinformation vector."