Senate Republicans Defend FBI Director Against Trump Attacks
@alexvhenderson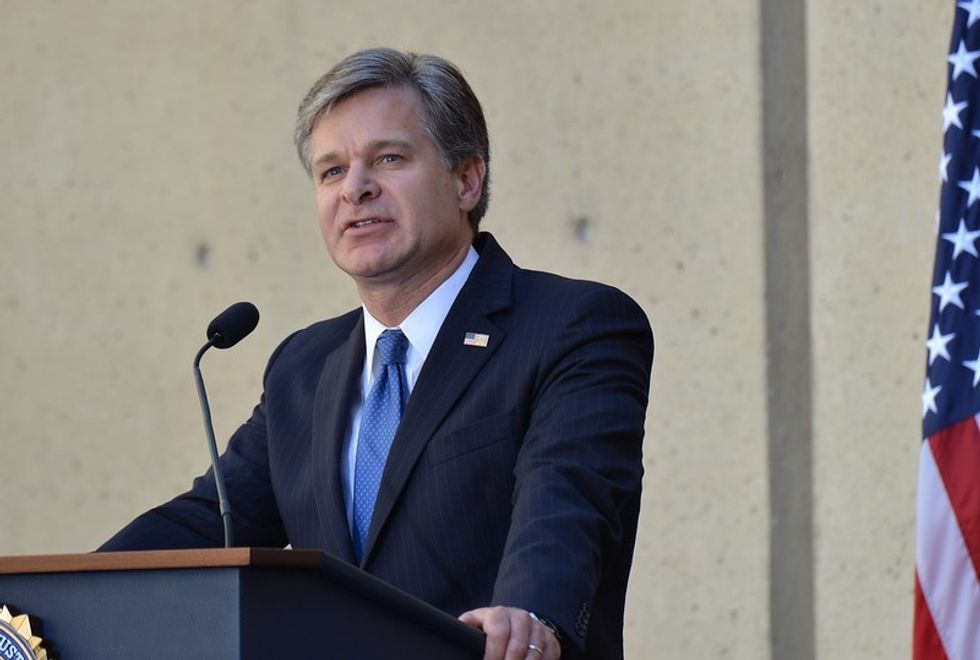 Reprinted with permission from Alternet
More often than not, Republicans in the U.S. Senate decline to say anything critical of President Donald Trump — especially if they are up for reelection in 2020 and are worried about the possibility of a GOP primary challenge. The message often conveyed to Republicans in right-wing media is: disagree with Trump at your own peril. But this week, some Senate Republicans are defending FBI Director Christopher Wray against attacks from Trump.
The president is upset with Wray because of his response to U.S. Department of Justice (DOJ) Inspector General Michael Horowitz' report on the FBI's 2016 investigation of Russian interference in the presidential election and possible Russian ties to the Trump campaign. Horowitz concluded that the FBI's investigation was legitimately predicated and showed no political bias against Trump, although he was critical of the way some FISA (Foreign Intelligence Surveillance Act) warrants were handled during the investigation. And Trump is angry with Wray for agreeing with Horowitz' report, attacking Wray as someone who "will never be able to fix the FBI."
Trump tweeted, "I don't know what report current director of the FBI,  Christopher Wray, was reading, but it sure wasn't the one given to me." And at a MAGA rally in Hershey, Pennsylvania on Tuesday night, Trump told the crowd, "You have great people in the FBI, but not in leadership."
In a December 11 article for Politico, Marianne Levine and Burgess Everett report that Senate Intelligence Committee Chairman Richard Burr and Sen. Shelley Moore Capito of West Virginia are among the GOP senators who are standing up for Wray.
Politico quotes Burr as saying, "I've got confidence in the FBI director. Chris Wray's processed what I think (are) very legitimate concerns about the way the bureau handled things (in 2016), and I think he's in the process of realigning procedural changes that will assure everybody it shouldn't happen in the future."
Meanwhile, Capito said of Wray, "He's great. I have nothing negative to say about him. I don't think the president should be dumping on him. I think he's excellent." And Senate Majority Whip John Thune, a South Dakota Republican, described Wray as "a very capable public servant."
But Republican Sen. Chuck Grassley was more reserved in his comments: the Iowa Republican said that he still has confidence in Wray but told Politico, "You might ask me after the next hearing. I might give you a different answer."
After Trump fired former FBI Director James Comey in May 2017, he nominated Wray to head the department —and in August 2017, the Senate confirmed him by a huge margin. While 92 senators voted for Wrap's confirmation, only five voted against it.