Silicon Valley Lukewarm To Obama's Immigration Reform Moves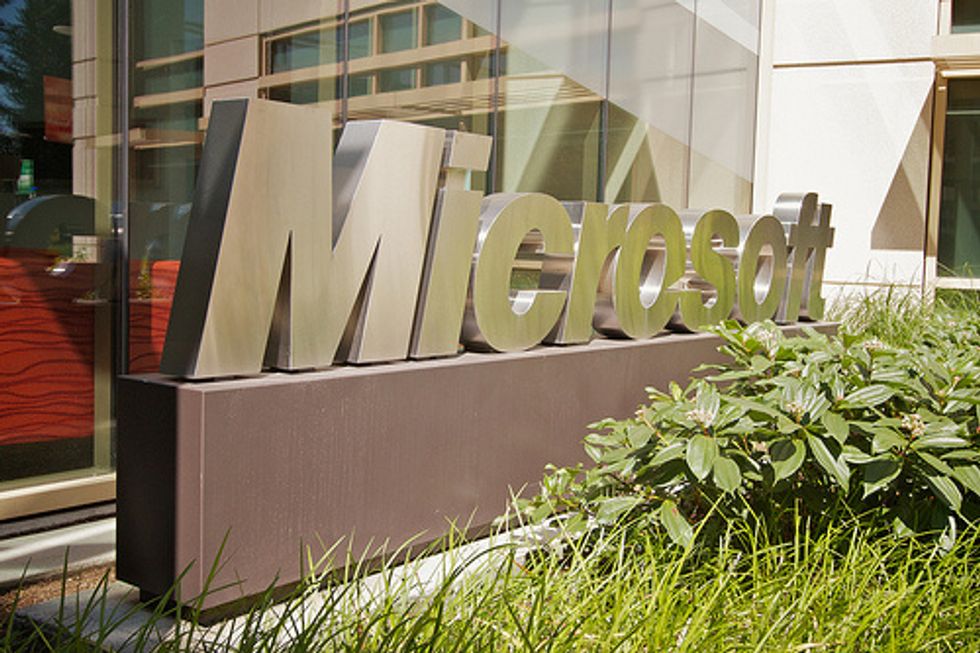 By Russ Mitchell, Los Angeles Times (TNS)
SAN FRANCISCO — Technology leaders in Silicon Valley and Southern California collectively reacted to President Barack Obama's national address with a shrug and a slight smile. But nobody's jumping for joy.
That's because presidential orders on immigration cannot address the problems that trouble technology companies most: tight limits on temporary visas for high-skilled workers, and a cumbersome system for achieving "green card" permanent resident status they say causes too many talented workers to give up and go back home. Congressional action is required to fix those.
Obama's executive orders "will help the overall economy" but his small tweaks on high-tech immigration issues are "not going to help the tech workforce," said Maria Klawe, president of Harvey Mudd College in Claremont, and a director on Microsoft Corp.'s board.
Most of the tweaks apply to the green card process. According to the White House, Obama will:
-Allow applicants, who often feel tied to their current employer, freedom to change jobs while they await approval.
-Make it easier for spouses of applicants to get permission to work in the U.S.
-Ease travel restrictions for applicants' families.
The president also will expand as-yet undefined "immigration options" for foreign entrepreneurs who create jobs and meet an income threshold, and will expand a program that temporarily allows noncitizen children of illegal immigrants with clean criminal records to pursue their studies without fear of deportation.
That expansion was good news for Justino Mora, 25, who fled poverty in Mexico with his mother and two siblings nearly 15 years ago. He's now a double major in computer science and political science at the University of California, Los Angeles. "The immigration system," he said, "doesn't take the needs of the tech sector into account, or the value that immigrant families have in the community."
But while Obama's actions will help many individuals, they won't do much for the tech economy as a whole.
"We absolutely need legislative fixes because the president cannot increase the (visa) cap, and that is what really hurts start-ups and large companies," said Emily Lam, vice president of the Silicon Valley Leadership Group, a trade organization that represents nearly 400 technology companies.
Those visas, known as H1Bs, are capped at 65,000 a year. The number of applicants is nearly double that figure, and probably would be higher if more foreign tech workers thought they had a chance of getting in.
John Nahm, managing director of Strong Ventures in Los Angeles, which advises and funds South Korean and other Asian entrepreneurs, said the lack of comprehensive action hurts the U.S. economy.
"We have a lot of Korean entrepreneurs that want to establish a base here and they would even be able to get funding from the Korean government to do so, but because they can't get visas, they have to give up their aspirations." Still, he said, "baby steps are always appreciated."
Paul Maeder of Highland Capital Partners repeated a common theme: "A number of my companies outsource big pieces of their software development to Croatia, Eastern Europe and India, and those workers in those countries would much rather come to our U.S. companies and work within the four walls of our company rather than developing the software remotely in their home countries."
There are critics who dispute a high-skill worker shortage, and say the tech industry is really after cheap workers. But the nonpartisan Congressional Budget Office last year reported that a House bill that would raise the visa limit would add $118 billion to the U.S. economy over 10 years. That bill is locked up in Congress.
Bobby Franklin, CEO of the National Venture Capital Association, said the group is "pleased" by Obama's move, but "we still believe that congressional action is the best way to deliver meaningful and substantial reform."
___
(Staff writers Tiffany Hsu, Paresh Dave, Tracey Lien and Sarah Parvini contributed to this report.)
Photo: Marcin Wichary via Flickr