SNL Cold Open Highlights Farting Rudy In Voter Fraud Farce
@nationalmemo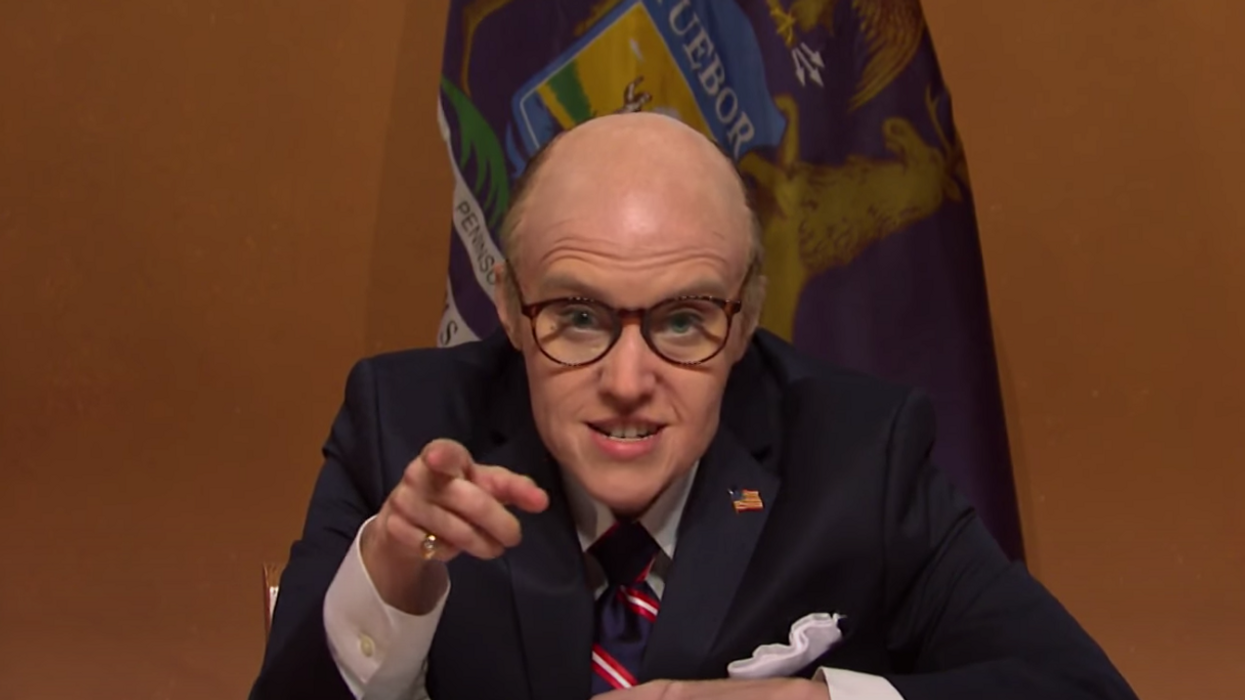 In a triumphantly absurd cold open, Saturday Night Live featured Rudy Giuliani's stunning appearance before the Michigan House Oversight Committee -- where Rudy (Kate McKinnon) emitted farts so loud that room microphones captured them for posterity.
Flatulence wasn't only an embarrassing moment but a metaphor for the Trump "stupid coup" that Giuliani and his "elite strike force" associate Jenna Ellis (Lauren Holt) tried to advance in Lansing.
"As my associate Ms. Ellis and I will prove today, this election was stolen from the American people with a level of trickery not seen since Houdini," lisps the former mayor, just before a loud farting sound erupts. "Hey that wasn't me! That was you guys!"
A skeptical Michigan Republican state senator (Mikey Day) notes that Giuliani has presented "zero evidence," a complaint he repeats throughout the "election fraud hearing."
Rudy then unveils the testimony of "a dozen highly intelligent, barely intoxicated individuals who are all eyewitnesses" -- notably including the belligerent Melissa Carone (played, as anticipated, by the brilliant Cecily Strong). She swiftly admonishes the legislators to "maybe lose the attitude first, just like you lost all those Trump ballots."
While Carone's viral performance is the highlight, she's followed by hilarious witnesses (Alex Moffat, Heidi Gardner, Chloe Fineman) who ably reproduce the Michigan hearing's surreal atmosphere.
It's a gas.