On Social Security, Republicans Keep Digging Themselves A Deeper Hole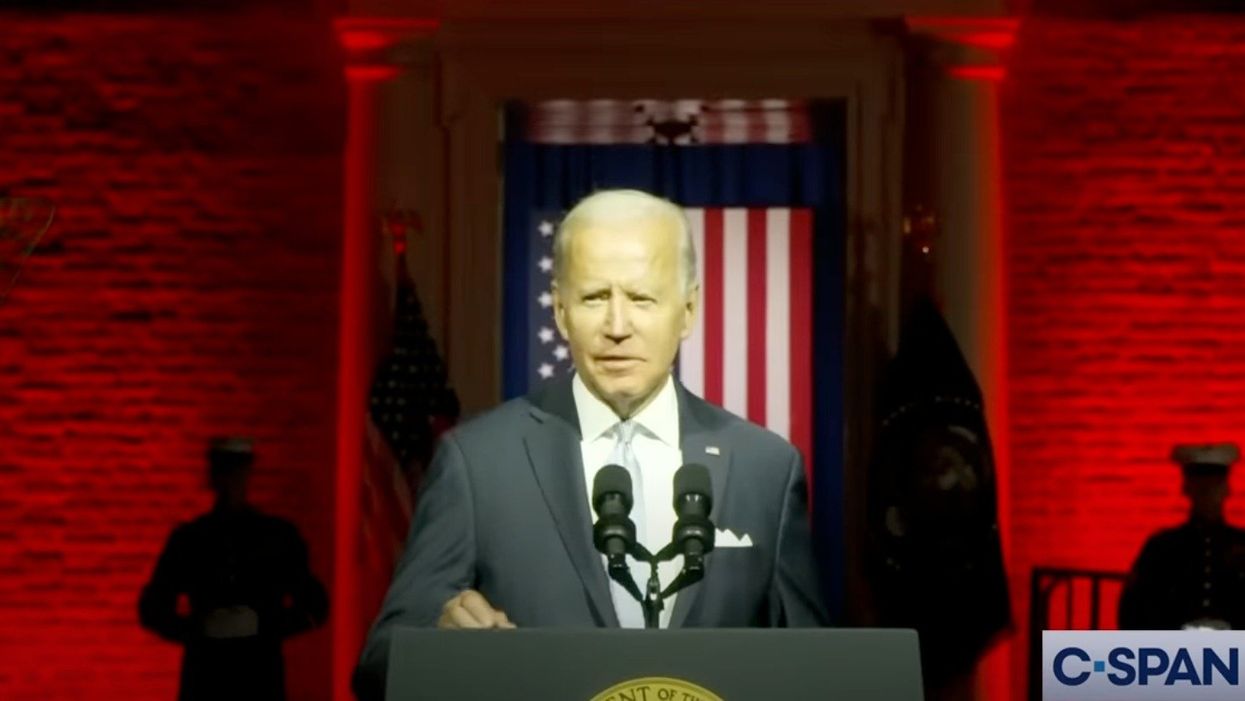 Since Tuesday's State of the Union, President Joe Biden has had Republicans on the ropes over Social Security and Medicare, and he's not backing down. After his resounding State of the Union victory, Biden took his win on the road to Florida and Wisconsin. Those happen to be the home states of the senators with the most radical proposals for killing off the programs.
Oddly, those senators—Rick Scott (FL) and Ron Johnson (WI)—decided to just keep digging. They lent a shovel to Sen. Mike Rounds (R-SD) over the weekend, who went on CNN Sunday to tell Jake Tapper that he looks at Social Security like defense spending, something that should be "managed" every year by Congress.
\u201cMike Rounds on CNN suggests he supports funding Social Security on a year-by-year basis\u201d

— Aaron Rupar (@Aaron Rupar) 1676212502
"I kind of look at Social Security the way I do the Department of Defense and our defense spending," Rounds told Jake Tapper. "We're never not going to fund defense, but at the same time, every single year, look at how we can make it better and I think it's about time we start talking about Social Security and making it better." That's Ron Johnson's idea—throw the programs into the same pot as the rest of government spending and fight out funding for them on an annual basis. That's the same Ron Johnson who calls Social Security a Ponzi scheme.
Rounds wasn't finished, though, going even further to put in a plug for the other bad idea they just can't let go of: privatizing it. "Republicans want to see Social Security be successful and be improved. And the best way to do that is to take a look at other successful pension programs that the vast majority of us … would include in their portfolios." That's a big tell right there, because the "vast majority" of Americans (especially those who are not white and wealthy) do not have portfolios they are managing.
The digging. They just can stop.
Look at Rep. Steve Scalise (R-LA), House Majority Leader, who really whiffed it last week after the speech. "The president, for a few weeks now, has been falsely saying that there are people that want to get rid of Social Security and Medicare. And it's been inaccurate for a long time—and you saw last night when he tried to pin it on us," Scalise, told NBC News Wednesday.
"We want to strengthen Social Security by ending a lot of those government checks to people staying at home rather than going to work," Scalise said. It might be the first time a Republican has endorsed work requirements for a retirement program. Behind the garbled message, you could see Scalise's greasy little wheels turning: He's got Social Security, Medicare, and Medicaid all lumped together in his head, with some nefarious designs on that last one.
It's unforced errors like these from Rounds and Scalise that are going to keep Biden hammering them on the issues. It just keeps exposing them, and that weakens their hand going into the debt ceiling fight. White House spokesman Andrew Bates explains: "A wide range of Republican lawmakers have endorsed severe cuts to Medicare and Social security benefits in the name of 'fiscal responsibility,'" Bates said. "Complaining that the President is accurately shining a light on plans they don't want their constituents to know about is very much not the defense they think."
Biden nailed it last week in Florida. "Republicans don't like being called out on this," Biden said. They sure don't. "A lot of Republicans—their dream is to cut Social Security and Medicare. Well, let me say this: If that's your dream, I'm your nightmare."
Reprinted with permission from Daily Kos.