How Republicans Are Attacking Social Security In Federal Courts
@alexvhenderson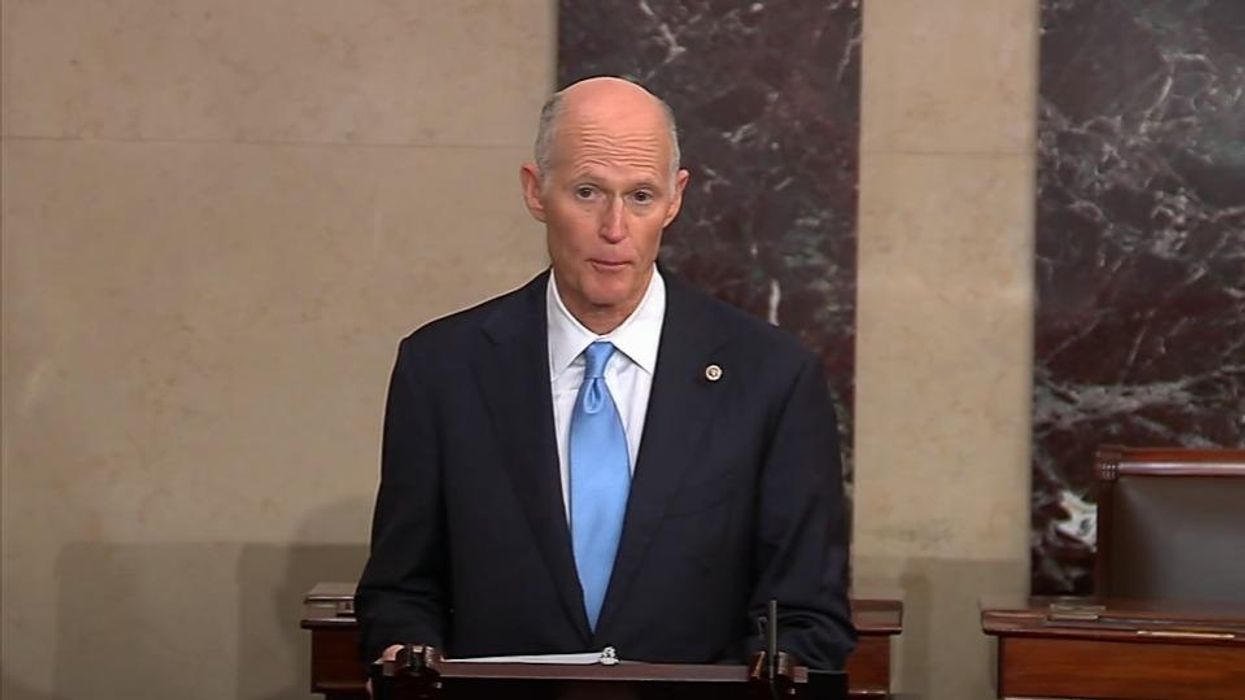 Youtube Screenshot
During his passionate and very focused 2023 State of the Union address on Tuesday night, February 7, President Joe Biden slammed Republicans for their efforts to "sunset" Social Security and Medicare. Biden was referring specifically to a proposal by Sen. Rick Scott (R-Florida), who has called for dramatic changes to the way in which those programs are funded. Instead of perpetual funding, Scott has called for Social Security and Medicare to "sunset" in five years.
The Florida senator's exact words were: "In my plan, I suggested the following: All federal legislation sunsets in five years. If a law is worth keeping, Congress can pass it again."
But in an article published by Slate on February 9, journalist Mark Joseph Stern emphasizes that Republicans have a tool other than Congress for attacking Social Security and Medicare: the federal courts.
Stern explains, "Recently, the 5th U.S. Circuit Court of Appeals crafted a theory that would empower courts to strike down mandatory spending on federal programs, compelling Congress to either reappropriate the money or let the programs die. This radical and anti-democratic reading of the Constitution would threaten Medicare, Medicaid, Social Security, the Affordable Care Act, unemployment benefits, child nutrition assistance, and so much more. Democrats and Republicans would be foolish to ignore the rebellion against federal spending that's brewing in the 5th Circuit."
The Slate reporter notes that the "conservative assault on entitlement programs" came up during "litigation against" the Consumer Financial Protection Bureau (CFPB), an agency created in 2010 during President Barack Obama's first term. Judge Cory Wilson and two other Donald Trump-appointed federal judges, Stern points out, "revoked the CFPB's ability to issue or enforce any regulations."
"You might wonder: What does this skirmish over a small financial agency have to do with hundreds of billions of dollars in annual entitlement spending?" Stern argues. "The answer: everything. In her concurrence, [Judge Edith] Jones took pains to clarify that her reasoning was not limited to the CFPB. Jones announced that all "appropriations to the executive must be temporally bound.'
Seven Fifth Circuit judges, according to the journalist "have now endorsed the notion that courts must strike down appropriations that allow 'perpetual funding' of government agencies or programs."
"If their view becomes the law of the land," Stern warns, "it will empower courts to abolish trillions of dollars in entitlement spending. Why? Because today two-thirds of annual federal spending is 'mandatory' — including some of our nation's most beloved social safety net programs…. Elected Republicans may have backed away from slashing Social Security and Medicare, likely because it would be incredibly unpopular. But the firebrands they put on the bench are entirely unaccountable to the voters, and their campaign to write Scott's ideas into the Constitution cannot be stopped by any election."
Reprinted with permission from Alternet.