House Republicans Pushing New Scheme To Damage Social Security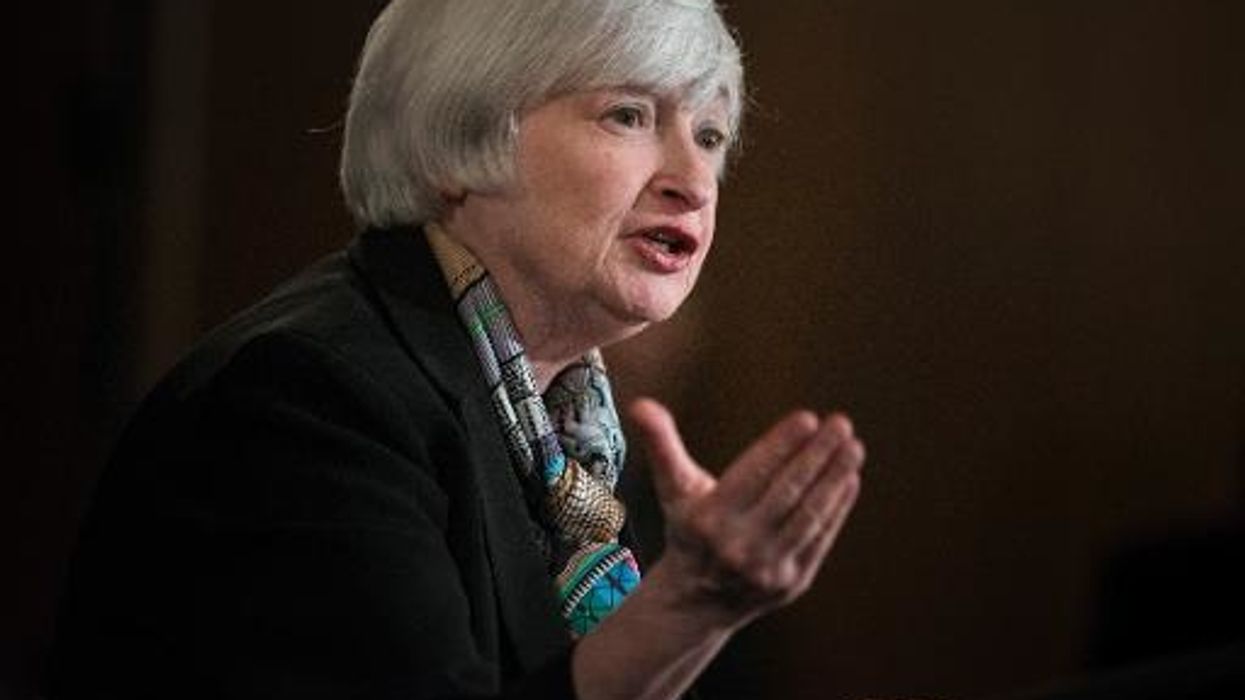 Barely House Speaker Kevin McCarthy has been valiantly trying to turn the tables on President Joe Biden for months, ever since the president so deftly boxed in Republicans at the State of the Union address in early February and forced them to agree that Social Security and Medicare are sacrosanct. Sounding like a grade schooler, McCarthy tried to taunt Biden ahead of the House vote on the Republicans' dystopian debt ceiling hike and funding cuts extortion bill. Biden's the one too "afraid" to meet with him, and the one who's "jeopardizing Medicare and Social Security," McCarthy whined.
Biden is refusing to engage in the tit-for-tat, keeping on message that Social Security and Medicare are too important to be playing these kinds of games over. A White House official told Bloomberg on background that they believe it's a key wedge issue against Republicans in 2024, and will use it to fight McCarthy's debt ceiling extortion and keep using it even after that issue is resolved.
While Biden is continuing to insist that budget talks and the debt ceiling remain separate issues, he's keeping the drumbeat of protecting these programs, with the message "MAGA extremists are trying to gut Social Security and Medicare."
\u201cMAGA extremists are trying to gut Social Security and Medicare.\n\nThey\u2019re trying to raise the cost of insulin again, all while saying we\u2019ve got plenty of money to cut taxes for the rich. \n\nI have a different view.\u201d

— Joe Biden (@Joe Biden) 1682463181
There's good reason for that: polling. A new YouGov/Economist poll shows that 70 percent of voters oppose cuts to the programs, and that includes 64 percent of Republican voters. Celinda Lake, president of Lake Research Partners, told Bloomberg, "Social Security and Medicare is the number one winning argument against Republicans in polling."
There's also the fact that it happens to be true that Republicans just can't stop themselves from trying to damage the programs. While they didn't include actual benefits cuts in the debt ceiling extortion bill, they propose such drastic cuts to the Social Security Administration that enrollees in the programs would be harmed.
The 22 percent across-the-board cuts required by the bill "would greatly harm our ability to serve the public as we are already struggling to recover from the effects of the pandemic," the Social Security Administration told House Democrats in a letter responding to their request for estimates of the impact McCarthy's bill would have. The SSA would have to close field offices and shorten operating hours, as well as furlough or lay off workers. All this would mean delays in disability application decisions and processing retirement claims.
"If we are faced with a cut of more than six percent, it would be catastrophic for the agency and for the people depending on Social Security programs supporting their daily needs," SSA said. "For every $100 million below the 6 percent reduction, we would have to lay off an additional 1,000 people, further undermining services to the public. Every 1,000 staff lay off is the equivalent of closing over 40 field offices."
That's the best-case scenario under the Republican plan. But since they are showing every inclination to go over the debt ceiling cliff, the worst could happen. If it does, Treasury Secretary Janet Yellen said this week, "it is unlikely that the federal government would be able to issue payments to millions of Americans, including our military families and seniors who rely on Social Security."
McCarthy seems to be operating under the assumption that the funding cuts part of his extortion bill takes the place of creating an actual budget, because it's almost May—weeks behind the stated (albeit rarely met) deadline for it, and the House still hasn't done that.
The only complete budget any House Republican group has developed came from the Republican Study Committee—which has most of the Republican conference as members—before the last election. It has provisions "raising the eligibility ages for each program, along with withholding payments for individuals who retire early or had a certain income, and privatized funding for Social Security to lower income taxes."
Those are definitely benefit cuts.
Reprinted with permission from Daily Kos.