Will New Special Counsel Make Indictment Of Trump 'Much Easier'?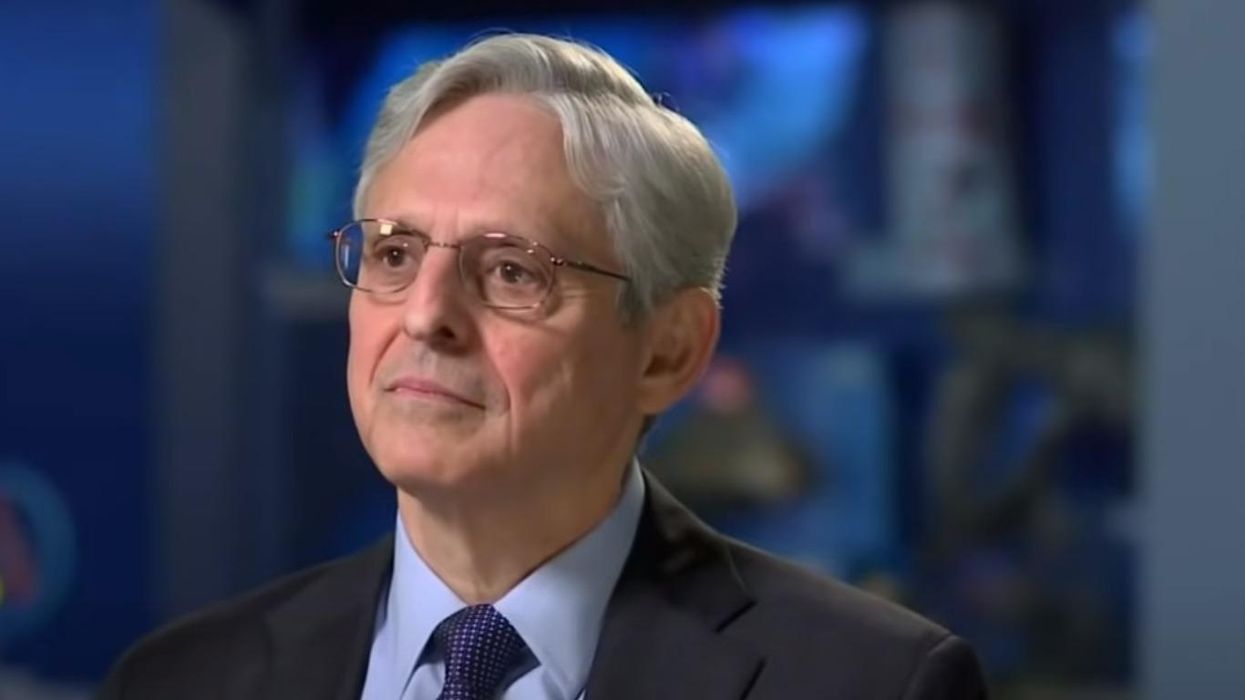 Youtube Screenshot
Legal experts are weighing in after Attorney General Merrick Garland announced Thursday afternoon he has appointed Andrew Hur as special counsel to review President Joe Biden's handling of classified documents, a small number of which were found in his Pennsylvania office and Delaware home from his time as Vice President.
Last month Garland, after more than 500 days into the Justice Department's investigation of Trump's handling of classified documents, appointed Jack Smith as special counsel to investigate the ex-president. Both special counsels are former Trump appointees.
Republicans have been attacking President Biden, despite aides immediately contacting DOJ and the National Archives to return the documents, which are believed to have been misplaced. In stark contrast, Donald Trump or his aides are believed to have been responsible for the packing for transport of hundreds of classified documents from the White House to an unsecured area of his Mar-a-Lago resort. Trump himself reportedly personally packed boxes of classified documents after the National Archives demanded their return, but did not send all of them back.
Noted national security attorney Brad Moss on Thursday said, "I have no issue with Garland appointing a Special Counsel here regarding the Biden documents. I think it's pointless [Hur will still report to Garland in the end] but the politics of the moment require it. It changes nothing in terms of my legal analysis of liability."
On Wednesday Moss had said about the Trump versus Biden classified documents issues, "Objective legal analysts have spent six months making clear that criminal liability for Trump exists only because of his obstruction. Absent that, DOJ wouldn't bother prosecuting an accidental mishandling case here."
"Nothing I have seen has changed my mind yet that Biden and his team, for now at least, are not at risk of criminal exposure," he also said Wednesday. "Nor do I have any reason to believe this changes the calculus on an indictment of Trump. That said, this sloppiness by Biden's staff angers me."
"I still don't view it as a criminal issue," he added.
Former U.S. Attorney Barb McQuade said on MSNBC just after Garland's announcement that she believes the appointment of a special counsel makes it "more likely" that Trump will be prosecuted in the classified documents case.
On Wednesday McQuade toldThe Guardian's Hugo Lowell, "Cases typically are charged criminally only when an aggravating factor is present… difference with Trump is that two of the four are met, and that is willful violation and obstruction."
"The two factors that are present for Trump do not appear to be present in the Biden case… these cases are very different," she added.
Former FBI Special Counsel Andrew Weissmann, who spent two decades at DOJ, appears to agree with the other experts.
"Appointment of Hur makes it much easier for Jack Smith to bring Trump MAL docs charges," Weissman tweeted. "Gives DOJ the necessary reality and appearance of balance and fairness."
"Even after AG Garland's announcement still no facts from which to think anything Biden did was with knowledge and intent," he also said.
Reprinted with permission from Alternet.