Spike Lee On Hollywood Diversity: 'We Don't Have A Vote. We're Not In The Room.'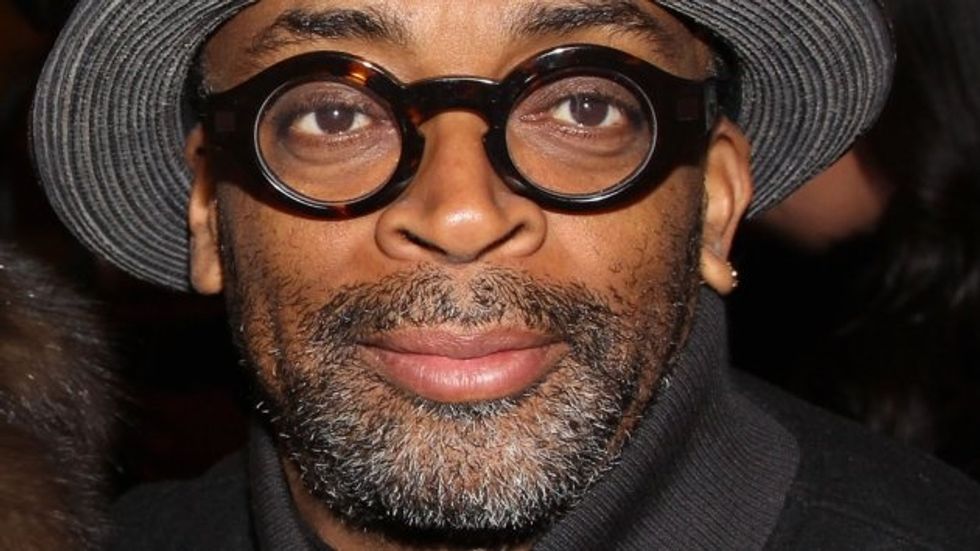 By Tre'vell Anderson, Los Angeles Times (TNS)
Famed director Spike Lee is not one to mince words, whether in his films — which range from the Oscar-nominated She's Gotta Have It to his latest, which opens in theaters Dec. 4, Chi-Raq — or in calls for diversity in Hollywood. The trailblazer received an honorary Oscar at the Governors Awards on Saturday night, and in his acceptance speech, Lee as he describes it "let them have it," once again.
"I just felt that that was a perfect platform," Lee said in an interview this week with The Times about his 17-minute speech. "Look at the audience. The studio heads are right there; I'm speaking directly to them."
Lee made appeals to a crowd at the Dolby Theater of Hollywood heavyweights, with his former and current leading men — Samuel Jackson, Wesley Snipes and Denzel Washington, who presented the award to him — at his side. The dynamic trio recognized Lee, in part, for helping to increase the number of black and brown faces in the industry, both with his aspirational rise to fame and his efforts to have people of color leading his films, in front of and behind the camera.
"Spike Lee has put more African-Americans to work in this business than anyone else in this business," Washington said.
Days later, Lee responded to Washington's claims: "I know it, and a lot of other people don't know it. But it's great when I don't have to say it and someone else says it," he said, letting out a roaring laugh.
As Hollywood begins to take heed of Lee's words, the Atlanta-born, Brooklyn-raised icon remains committed to the cause after more than 30 years of filmmaking.
"I get tired of (the conversation about diversity), but it's necessary," he said, adding he will remain committed until the industry reflects the broader world.
Though more people are now speaking up and out about the dearth of roles and opportunities in Hollywood for people of color and women, the industry has yet to arrive at a point when diversity no longer is just a buzzword. How will we know when it's arrived? Lee cites a song from the well-reviewed Broadway production "Hamilton," titled "The Room Where It Happens."
"I know that we'll have begun to arrive when we get one person who has a greenlight vote," he said. "We're not in the room at these greenlight sessions that decide what will make it and what ain't making it. We don't have a vote. We're not in the conversation. We're not in the room."
Vanessa Morrison, head of animation at Fox, is the rare African-American in the studio system who has a greenlight vote, Lee said. That's why he said during his acceptance speech that "it's easier to be the president of the United States as a black person than to be the head of a studio."
"That's mind-boggling," he said. "It shouldn't be that way."
©2015 Los Angeles Times. Distributed by Tribune Content Agency, LLC
Photo: Thomas Rome via Flickr