#EndorseThis: Why Steve Bannon's Arrest Was So Thrilling For Colbert
@nationalmemo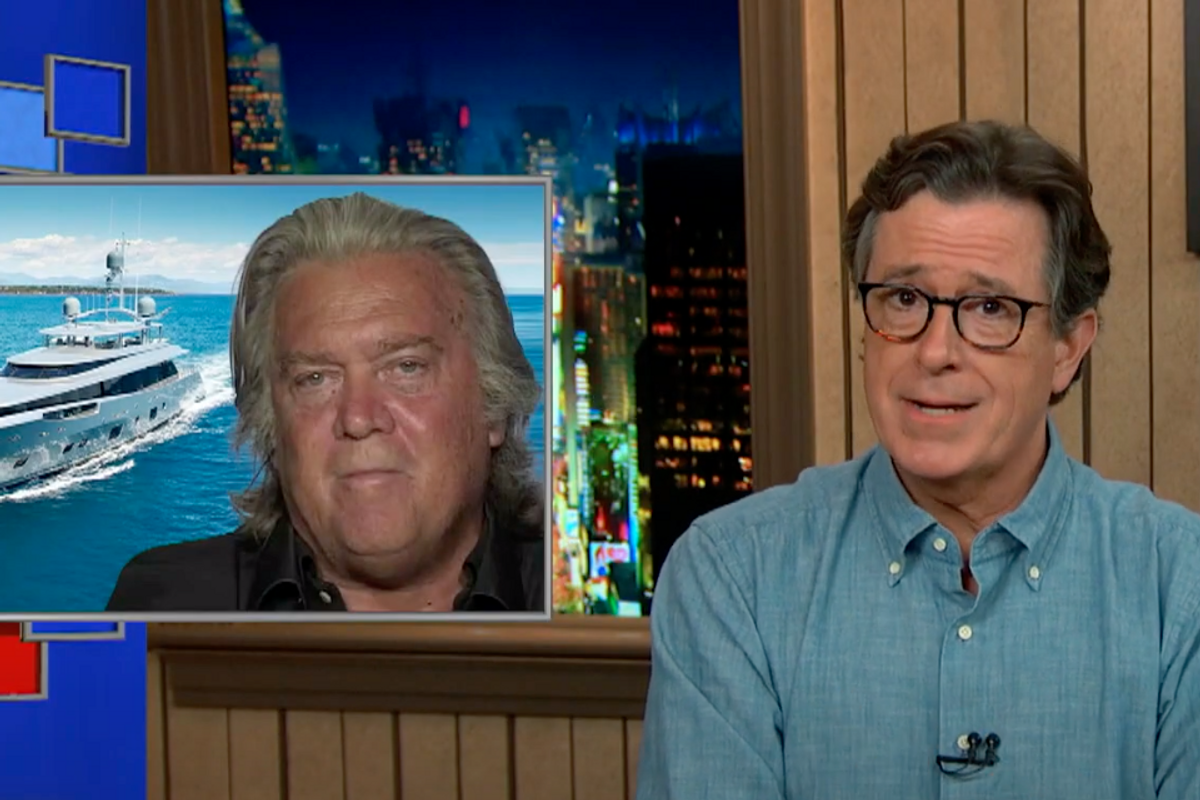 Screenshot from The Late Show with Stephen Colbert
Among the perps missing from Donald Trump's White House audience of Republican super-spreaders last night was Steve Bannon, his 2016 campaign chief – who, like every other Trump 2016 campaign chief has run afoul of the law. But at least Bannon drew some attention from Stephen Colbert in a segment detailing the sensational fraud allegations against him and his "We Build The Wall" gang.
This is one of Colbert's strongest segments since the pandemic began – perhaps because he got into a little confrontation with the "Wall" gang last month. You see, after the Late Show aired a segment on their little wall's shoddy construction, they sent out a fundraising email claiming that "Stephen Colbert lied on his show and said that the Wall YOU built is 'falling apart.'"
Of course it is falling apart, just like their scam. So when Colbert learned that Bannon had been arrested on a Chinese billionaire's super-villain yacht, he experienced what he calls a "schadengasm."
You can figure out what that means. Click and chortle.