Texas Outfit Linked To Assault Over 'Voter Fraud' Promotes Conspiracies And Violence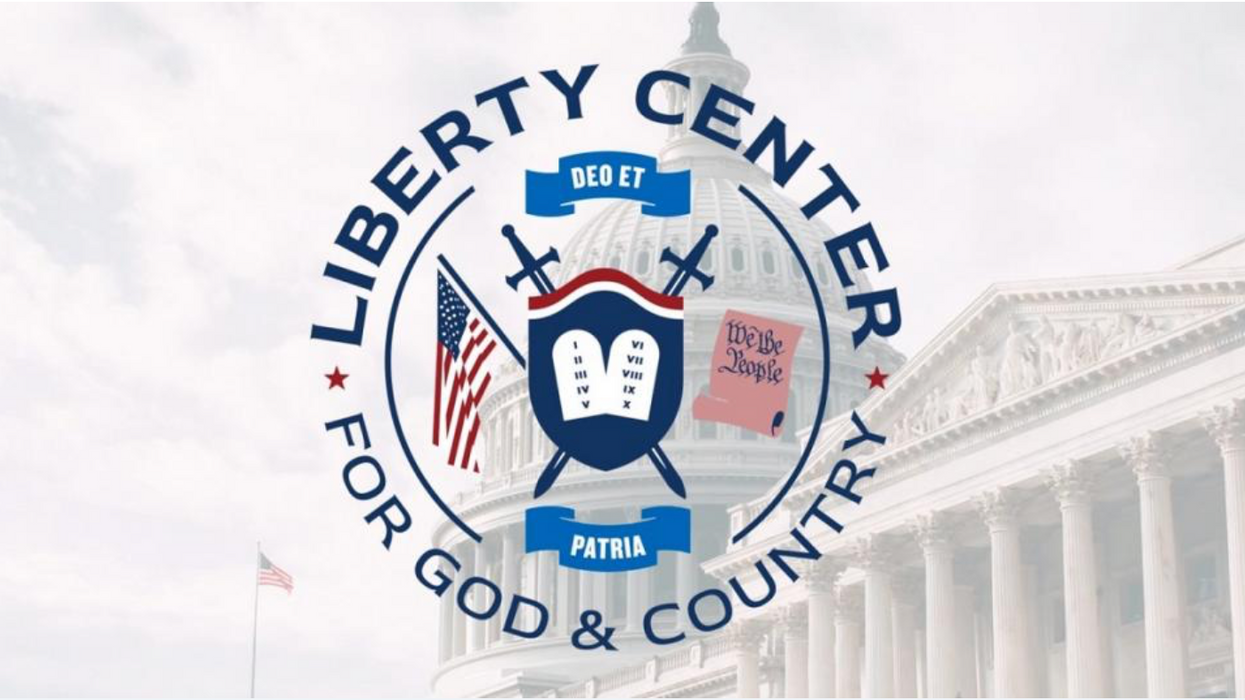 Screenshot form Liberty Center for God and Country Facebook.
Reprinted with permission from Media Matters
A former police captain was arrested and charged with assaulting an air conditioner repairman whom he falsely suspected of carrying 750,000 fraudulent ballots in his truck. The organization allegedly paying the former cop to prove supposed election fraud is led by a QAnon conspiracy theorist, and its Facebook page is filled with conspiracy theories and violent rhetoric.
The Harris County District Attorney's Office stated on December 15 that it had arrested and charged former Houston Police Capt. Mark Anthony Aguirre "with Aggravated Assault with a Deadly Weapon, a second-degree felony punishable by up to 20 years in prison." The office stated:
According to Aguirre, he had been conducting surveillance on the victim for four days under a theory the victim was the mastermind of a giant fraud, and there were 750,000 fraudulent ballots in a truck he was driving. Instead, the victim turned out to be an innocent and ordinary air conditioner repairman.
Aguirre ran his SUV into the back of the truck to get the technician to stop and get out, according to the document. When the technician got out of the truck, Aguirre, pointed a handgun at the technician, forced him to the ground and put his knee on the man's back – an image captured on the body-worn camera of a police officer.
Aguirre directed police to a parking lot nearby where another suspect, who has not been identified, took the truck. There were no ballots in the truck. It was filled with air conditioning parts and tools.
According to the district attorney's office, Aguirre was working for the Liberty Center for God and Country and "never told police that he had been paid a total of $266,400 … with $211,400 of that amount being deposited into his account the day after the incident."
Right-wing commentator and Republican donor Steven Hotze is the CEO of The Liberty Center for God and Country. The Texas Tribunereported that "Jared Woodfill, a spokesperson and attorney for Hotze, confirmed that the Liberty Center hired a company led by Aguirre to investigate voter fraud ahead of the 2020 election."
Hotze is a QAnon and coronavirus conspiracy theorist who has claimed that COVID-19 is "much ado about nothing" and speculated that the "deep state could have been the ones that orchestrated this whole viral problem with the virus." He is also an anti-LGBTQ bigot and a grifter. Additionally, Hotze helped lead an unsuccessful effort to throw out ballots cast in drive-thru voting in Harris County, Texas. (Since the election, Trump and his right-wing media allies have been on a desperate quest to overturn the election results by hyping false, evidence-free claims of voter fraud.)
In June, Hotze left a voice message for Gov. Greg Abbott (R-TX) saying that he should order the National Guard "to shoot to kill if any of these son-of-a-bitch people start rioting like they have in Dallas, start tearing down businesses — shoot to kill the son of a bitches. That's the only way you restore order. Kill 'em. Thank you."
The Liberty Center for God and Country's Facebook page is a cesspool of conspiracy theories and violent rhetoric. (The organization's Facebook page often mirrors or reposts content from Hotze's Facebook page.) Facebook has had numerous problems over the years with such toxic content on its platform.
[facebook https://www.facebook.com/libertycgc/posts/141796694336410?__cft__[0]=AZVh6irxEnxy49ODLSA6ro_9D0tO3f0L31LlMyyKzHH5JcCS6j3gVNY05NJdX4jYFoTWFAqRBoElrNL3kq_uWMlQ5JQOBfjbb17rtS4Se8uh5EQnzIo_pMFUSsFqvE9uKWqSiu6Y3OPXj470_t0Fc2StjDVb31NsSHGtt2IULmrTYuJKqI5v_pF44y6ao4BJoLQ&__tn__=%2CO%2CP-R expand=1]