Spreading Hate — And Hypocrisy — On Biden's Supreme Court Choice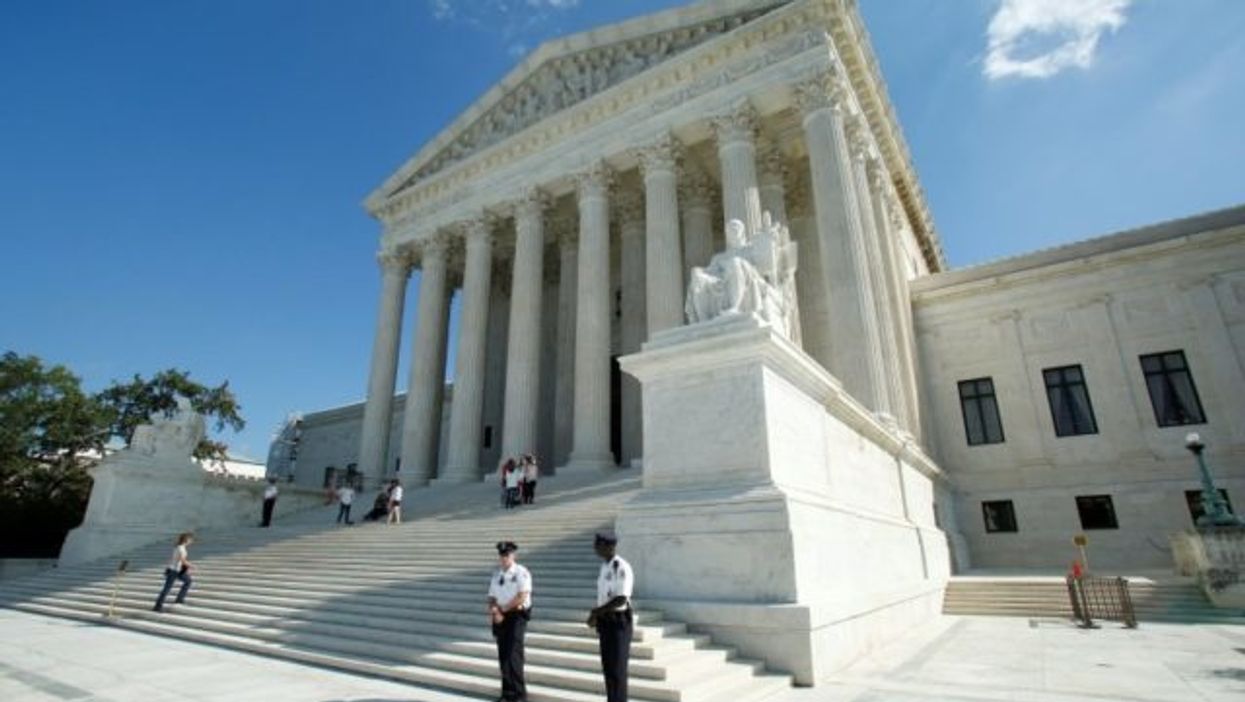 With Justice Stephen Bryer announcing his retirement, President Joe Biden is set to nominate a new justice, and the White House has reaffirmed his campaign promise in 2020 to nominate the first Black woman to the court. Going forward, there is a long list of judges in respected positions currently under public scrutiny.
Meanwhile, conservatives are now treating Biden's campaign promise like an unprecedented affront against the country — while engaging in plenty of blatantly racist and misogynist rhetoric — even though it was nearly identical to a campaign pledge made by Ronald Reagan in 1980.
Biden isn't the first president to have made such a promise
At a Democratic primary debate in South Carolina in February 2020, Biden said: "I'm looking forward to making sure there's a black woman on the Supreme Court, to make sure we in fact get every representation." Biden further reiterated at another debate in March 2020: "I committed that if I'm elected president, have an opportunity to appoint someone to the courts, will be — I'll appoint the first black woman to the courts. It's required that they have representation now. It's long overdue."
But nearly 40 years before, in the closing weeks of the 1980 presidential campaign, Republican nominee Ronald Reagan made a direct promise that he would nominate a woman to "one of the first Supreme Court vacancies in my administration," saying that it was "time for a woman to sit among our highest jurists."
The Washington Post reported at the time that while Reagan said he opposed "tokenism and false quotas," he further added: "I am also acutely aware, however, that within the guidelines of excellence, appointments can carry enormous symbolic significance. This permits us to guide by example — to show how deep our commitment is and to give meaning to what we profess."
Reagan kept that promise at the very first opportunity he got, nominating Sandra Day O'Connor in 1981 to be the first woman to sit on the court.
Conservatives now call Biden's pledge "discrimination," "unconstitutional," and even "tribal warfare"
Early on Wednesday afternoon, in a conversation with law professor and Fox News contributor Jonathan Turley, Fox anchor Harris Faulkner suggested that Biden's campaign pledge was "discrimination."
Turley then published a guest column that evening in Fox News' corporate cousin The Wall Street Journal, claiming that this Supreme Court nomination would be "different from any in history" due to Biden's promise to nominate a Black woman. He also alleged that the presence of such a justice on the court would set up a historically "jarring" moment in the court's proceedings:
Mr. Biden is now going to create one of the more jarring and incongruous moments in the history of the Supreme Court. This fall, in the Harvard and University of North Carolina cases, the justices will hear arguments that the use of race in admissions is unlawful discrimination. One of them will have gained her seat in part through exclusionary criteria of race and sex.
National Review also furnished some concern-trolling that afternoon, its editorial bemoaning that Biden had "disqualified dozens of liberal and progressive jurists for no reason other than their race and gender."
On Wednesday night, Fox prime-time host Tucker Carlson alleged that Biden's pledge for the Supreme Court nomination was equivalent to "giving up the spoils like carrot cake." He further added, very ominously: "You can see where this is going. It always goes there — identity politics always ends with tribal warfare. It's funny the Biden people can't see that. Maybe they can see it and don't care or maybe it is the entire point of the exercise."
Fox host Sean Hannity repeatedly questioned whether Biden's pledge to nominate a Black woman was even constitutional. Alan Dershowitz and others made similar claims.
Fox Business anchor Maria Bartiromo declared Thursday morning: "What kind of qualification is that, being a Black woman? I mean is this our standards now, in terms of the highest court in the land?"
Turley appeared Thursday morning on Fox's America's Newsroom, during which co-anchor Dana Perino read a section from his Wall Street Journal column. Turley, at his own initiative, attempted to delineate the "subtle difference" between Biden's promise in 2020, versus Reagan's campaign promise in 1980 to nominate a woman to "one of the first Supreme Court vacancies" — claiming that Reagan "didn't say he would only consider a woman."
DANA PERINO (CO-ANCHOR): In your Wall Street Journal column today, though, you wrote this. "A college couldn't get away with Biden's high court criteria. His promise to appoint only a Black woman is the kind of quota the justices rejected in," I believe it's " Bakke." Tell me more about that.
JONATHAN TURLEY (FOX NEWS CONTRIBUTOR): Well, it's a great irony in that you're admitting someone to the court based on an admission standard that the court itself has banned for schools. And indeed, the court just took two racial preference cases to add to its docket. So, those cases will be heard by a justice who was initially selected through the very type of racial preference rule. But in this case, it wasn't a preference rule — President Biden said he would not consider anyone who was not female or African American. That would not be allowed for a private company or a university.
Now, this may seem like a subtle difference. I mean, presidents like Ronald Reagan said that he wanted to put a woman on the court. But he said that he wanted to put a woman in one of his first vacancies, and he didn't say that he would only consider a woman. Ultimately, he did in fact select O'Connor — and Sandra Day O'Connor very much was a short list of one. So, the important thing here is just that presidents can emphasize diversity as an element the same way as universities can. But they don't go as far as Biden did, usually, and say, well, I'm not going to consider anyone who is male or not African American.
With or without a campaign pledge, the right would attack Biden's pick as somehow being "lesser"
On Thursday, The Daily Wire's Ben Shapiro claimed: "They can overtly discriminate against people, which is really an amazing shift. By the way, it's an amazing tonal shift in American politics. You wouldn't have heard [President] Bill Clinton doing this in the '90s — you just wouldn't have." (In fact, Clinton promised in his 1992 campaign that his administration would be diverse and "look like America.")
Shapiro further claimed that the "more amazing thing" was that Biden didn't have to make the campaign pledge: "He didn't have to say it in 2020. He could've just selected a Black woman. He would've gotten the same credit."
In fact, it is easy to prove that Biden would not have gotten the "same credit" for simply nominating a Black woman in the absence of any prior pledge. Ilya Shapiro of the Cato Institute, in a now-deleted set of tweets, claimed that "we'll get a lesser black woman" on the Supreme Court while there are other more deserving candidates and that Biden's nominee "will always have an asterisk attached."
In fact, as Slate writer Mark Joseph Stern pointed out, Ilya Shapiro had previously written a piece for CNN in 2009 lambasting then-President Barack Obama's first Supreme Court nomination: "In picking Sonia Sotomayor, President Obama has confirmed that identity politics matter to him more than merit. While Judge Sotomayor exemplifies the American Dream, she would not have even been on the shortlist if she were not Hispanic."
In that instance, Obama had never made any similar pledge to nominate a Latina to the Supreme Court. But the right-wing ire rained down just the same. This entire narrative is based on the assumption that representation and merit are antithetical to each other — and that such a nomination is always in some way "lesser."
Reprinted with permission from Media Matters