Supreme Court's Approval Rating Drops To Lowest Level Ever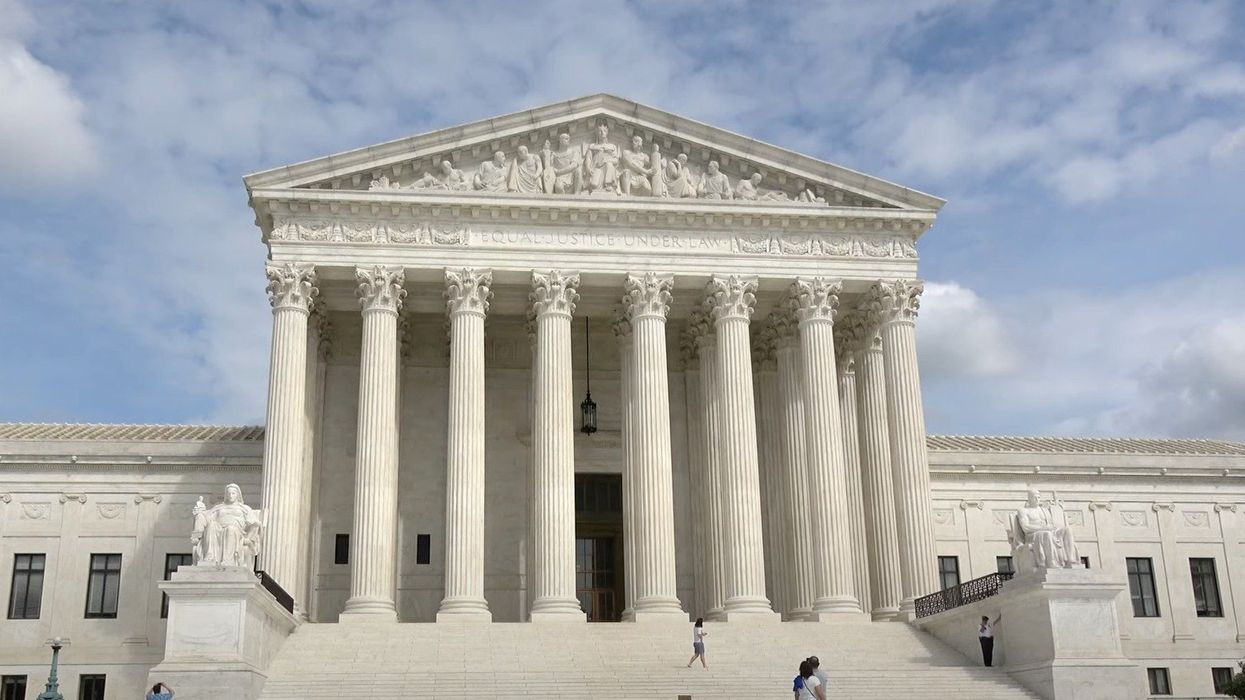 More than two years of highly unpopular decisions and months of exposés detailing scandals and alleged corruption has eroded the U.S. Supreme Court's approval to its lowest level ever in the years in which Gallup has been tracking it. It dropped from 62 percent in 2000, the first year of the survey, to just 40 percent today. It had a 58 percent approval rating in 2020, before the death of Justice Ruth Bader Ginsberg and the installation of Donald Trump's appointee, Amy Coney Barrett. It's been mostly downhill for the court's approval since.
The court has been on a spree of unprecedented and radical actions over the last two and a half years, reversing decades of court precedent on abortion, voting rights, civil rights, environmental protection, executive authority, labor law—you name it, up to and including the foundational principles of the Constitution. If the court could reverse a century's worth of progress in some arena of our public and private lives, they'd do it. For the first year of Trump-appointee dominance on the court, they didn't even bother to hold hearings on a lot of it. They just tore up decades of progress in the "emergency" or "shadow docket," where they could do it anonymously and with absolutely no transparency.
Those actions clearly had an effect on the court's approval rating. There was a brief blip of increased approval—up to 43% in 2022—that was erased this year by the onslaught of scandals and apparent corruption by Justices Clarence Thomas and Samuel Alito.
That includes extensive ProPublica reporting on Thomas: the luxurious vacations, the real estate deals including his mother living rent- and mortgage-free in her newly renovated home, and the private school tuition for Thomas' nephew, all from Harlan Crow, a billionaire mega-donor to the Republican Party. That's without even considering the involvement of Thomas' wife, Ginni, in the January 6 insurrection.
Alito hasn't escaped ProPublica's investigative eye either. It reported on his private, luxurious, and all-expense-paid fishing trip in which he hung out with a hedge fund manager who has had business before the Supreme Court, cases he heard and ruled on. Other outlets have followed its lead. CNN has investigated Alito's celebration of overturning abortion rights with his all-expenses paid trip to Rome. Alito's efforts to slap back at those stories and declare, incorrectly, that he is beyond the reach of Congress aren't likely to resonate with any neutral observer among the public.
The court isn't elected, so what the people think of them isn't of direct concern to the justices. However, the people who have the power to regulate the court are elected, and thus have every interest in dealing with the problem. So perhaps the justices shouldn't be too smug about their untouchability.
If any of them (cough, Chief Justice John Roberts, cough) truly care about the institution, they'll see the threat to it in the growing lack of confidence and trust in the court, particularly right now when the rule of law in the nation is on such precarious ground thanks to an insurrectionist former president.
That's where Roberts might take note of this new result from Gallup because it surveyed his personal approval rating for the first time in eight years. His approval has been relatively flat for the last decade, and now he sits at 43 percent approval. What's changed is the chunk of the population that is paying enough attention to the court, and to Roberts, to have an opinion about him. In 2015, 44 percent of respondents simply didn't know enough about him to weigh in with an opinion. This month, that was down to 27 percent.
If you're a chief justice of the Supreme Court, you don't want your work to be rising to the level of general public scrutiny. You're better off with the court not making so much news—particualrly bad news—that more people are paying attention. You really don't want that ahead of an election year in which your court and its lack of ethics is going to be a key issue.
Reprinted with permission from Daily Kos.