Survivor: The Republican Debates Edition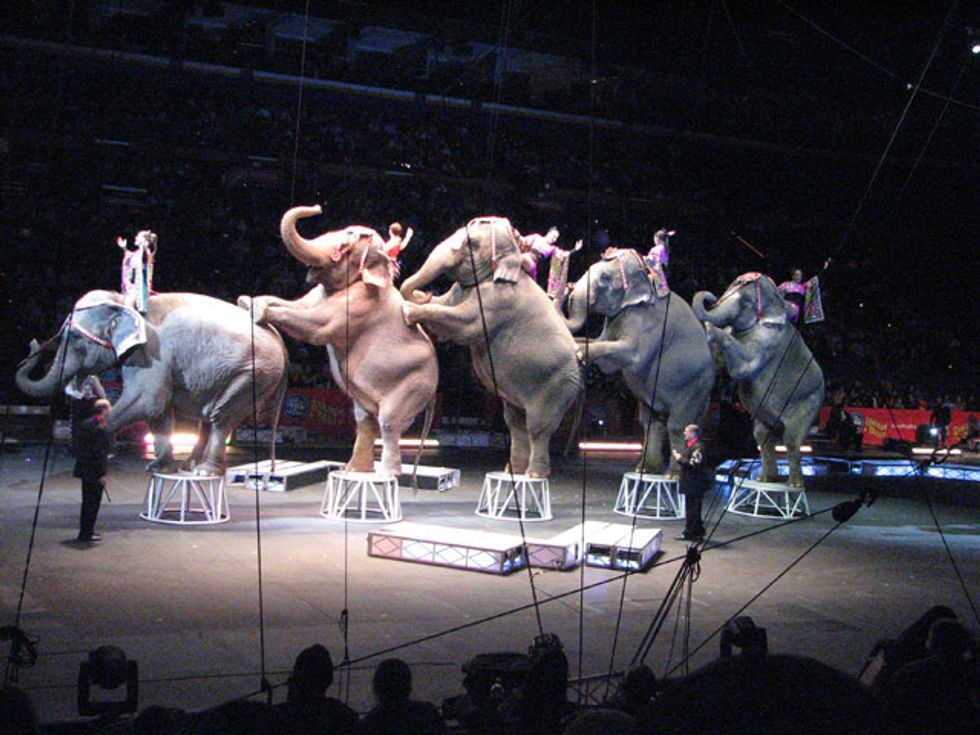 Some people say that Fox News already has too much influence over the Republican Party. Well, now the network is literally in a position to winnow down the very crowded presidential field.
Fox is set to host the first Republican primary debate this August. In the debate rules, announced last week, one condition for a candidate to be included has become the subject of much discussion:
Must place in the top 10 of an average of the five most recent national polls, as recognized by FOX News leading up to August 4th at 5 PM/ET. Such polling must be conducted by major, nationally recognized organizations that use standard methodological techniques.
With so many Republican candidates, the more marginal of the bunch could get crowded out before they even get a chance to shine.
Rick Santorum, the 2012 candidate and current 2016 candidate, has slammed the rule, saying it "is not legitimate, in my opinion, to determine viability of a candidate." Recall that Santorum himself was a long-shot candidate last time — before his popularity suddenly surged, and he narrowly won the Iowa caucuses. (He came in second to Mitt Romney overall.) "The idea that we're going to arbitrarily — and it's arbitrary, someone at 1.15 is in, someone at 1.14 is out — that to me is not a rational way," he said.
(Of course, any rules determining inclusion in the debates are going to be "arbitrary." Unless perhaps Santorum thinks the debates could somehow be organized according to self-evident principles of natural law?)
It's also quite possible that the only woman currently in the GOP race, Carly Fiorina, might get left out if she doesn't raise her name recognition in time. Fiorina says she will work hard to make the cut.
The other debate that has been announced will be hosted by CNN in September. The network is taking a different tack with the ever-growing GOP field: CNN will divide the debate into two parts, with the first section for candidates in the top 10 in the polls — and the second part for candidates outside the top 10.
It's possible the Minor League section could provide a valuable opportunity for a candidate with a lower profile to break out from the pack (as long as people are still watching).
And yet another suggestion:
The neoconservative editor and (perennially wrong) pundit Bill Kristol offered a variation on CNN's idea during an appearance Wednesday on MSNBC's Morning Joe: Divide the candidates up into two sections, but divide them by random drawing, rather than polls. And so in a potential field of 14 candidates, there would be two sets of seven candidates matched up by chance.
In that spirit, let us offer an addition to Kristol's idea: If we're splitting up the candidates into smaller groups, we might as well turn it into a Fight Club-style tournament.
Video via Media Matters.
Photo: Elephants performing at the Ringling Bros. and Barnum & Bailey Circus at the Scottrade Center in St. Louis, Missouri, November 8, 2008. (via Wikimedia Commons)