Swing-State Democrats Keen For Battle Over Abortion Rights
@kerryeleveld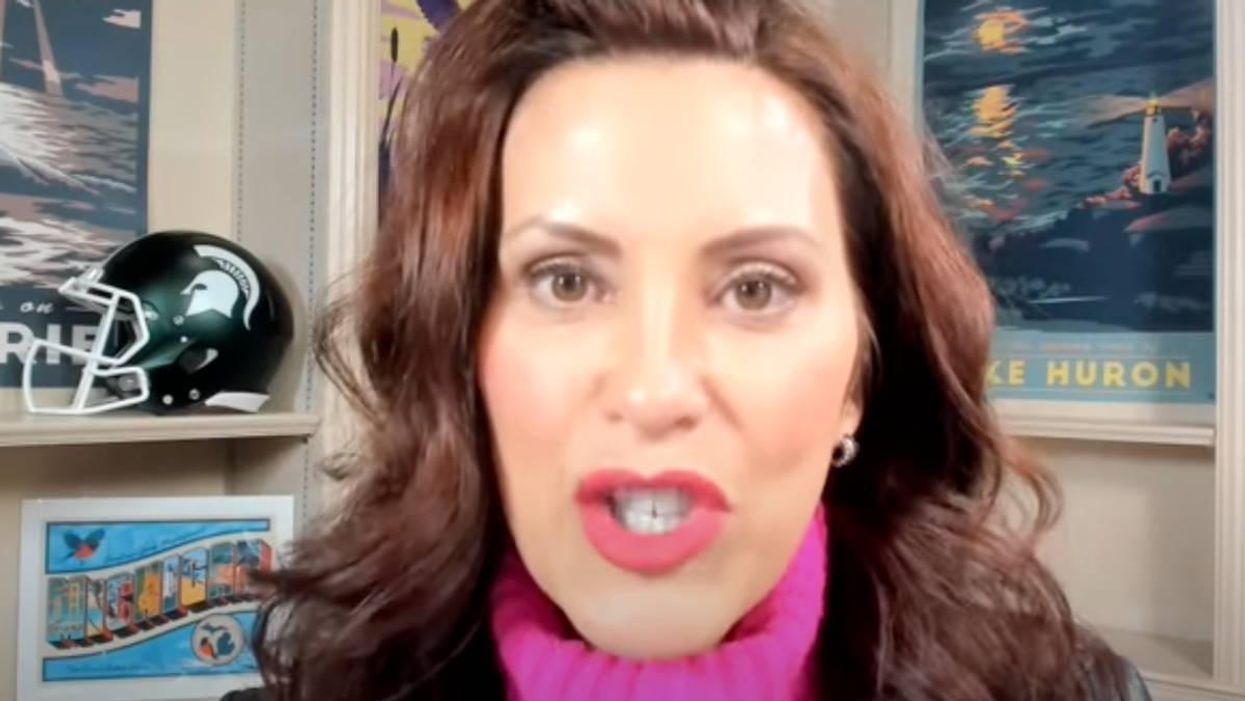 Youtube Screenshot
If anyone is wondering whether Democrats in swing states view the Supreme Court draft opinion obliterating Roe v. Wade as an electoral asset, look no further than a sign-on letter from Democratic governors released Tuesday urging Congress to codify Roe into federal law.
Alongside the signatures from governors of progressive strongholds such as California, Washington, and New York were a handful of swing-state Democratic governors: Gretchen Whitmer of Michigan, Steve Sisolak of Nevada, Roy Cooper of North Carolina, Tom Wolf of Pennsylvania, and Tony Evers of Wisconsin.
Of those five Democrats, three of them are incumbents running for reelection this cycle, including Whitmer, Sisolak, and Evers.
"I'm proud to join my fellow governors and call on Congress to immediately put protections offered by Roe v. Wade into federal law," Gov. Whitmer tweeted.
Whitmer also released a video calling on the Michigan Supreme Court to "immediately" resolve whether the state constitution protects abortion rights. The governor filed a lawsuit in April seeking to overturn a 1931 state law banning abortion that could become enforceable if Roe is struck down.
"In light of recent news," Whitmer explained, Roe could be overturned "any day now."
"I want every Michigander to know, that no matter what happens in [Washington,] D.C., I'm going to fight like hell to protect access to safe, legal abortion," she said.
Reprinted with permission from Daily Kos.