Syrian Peace Talks Hit Impasse Over Political Transition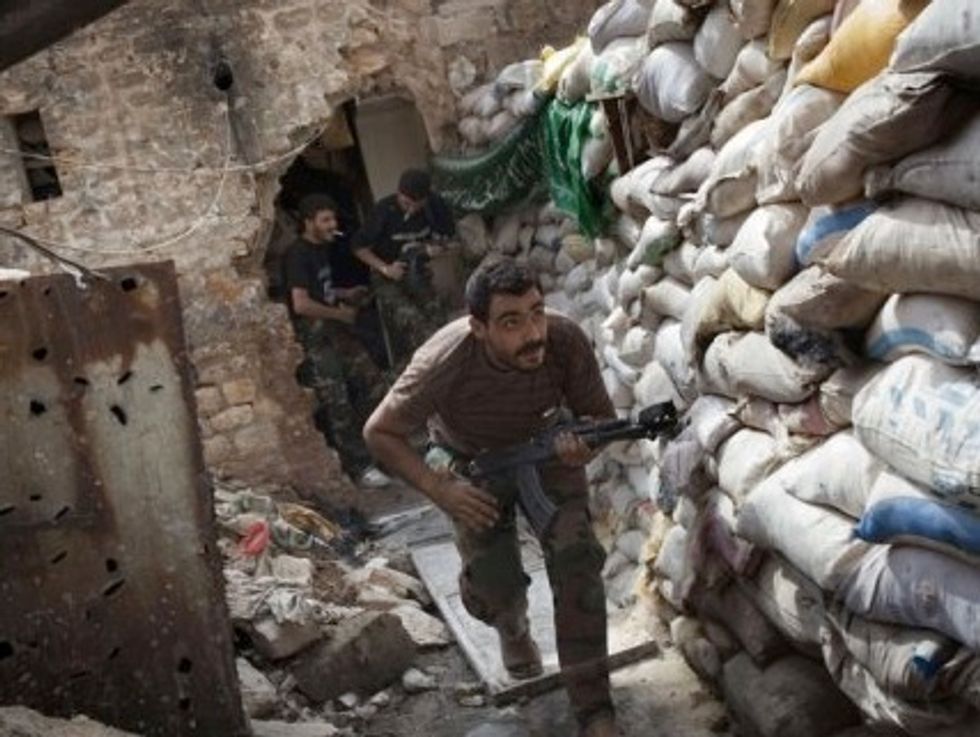 By Patrick J. McDonnell, Los Angeles Times
GENEVA — Peace talks aimed at ending the Syrian war hit an impasse Monday when the most contentious issue — the future governing structure — came up for discussion between representatives of President Bashar Assad and the U.S.-backed opposition.
However, neither side walked out of the conference, and the United Nations mediator, Lakhdar Brahimi, said he expected that talks between the two sides would resume Tuesday.
Monday marked the third day of the U.N.-sponsored talks and the first that included discussion of the political future of Syria, a volatile issue at the core of the civil war.
The Syrian opposition and its supporters, including Washington, view the talks as a means of forcing Assad to cede power after almost three years of destructive civil war. The government says Assad has no intention of stepping down and has tried to shift the focus to fighting terrorism. The difference of opinion on this fundamental issue threatens to derail the entire process.
According to various reports, the opposition bloc on Monday rejected a Syrian government blueprint that did not include Assad leaving office and also omitted mention of a transfer of power, one of the stated aims of the conference. Opposition delegates accused the government of trying to change the subject.
There was also no confirmed progress Monday on what appeared to be the conference's initial accomplishment — an apparent accord to ease the suffering of hundreds of civilians trapped in the Old City of Homs, Syria's third-largest city.
On Sunday, the U.N. said a deal had been reached to ship in food and other aid to the embattled district and to allow besieged civilians to flee. But Syrian officials and humanitarian groups reported nothing to indicate that the deal was being implemented Monday in Homs, long a focal point of the war.
At the end of the day, Brahimi acknowledged that little concrete had been accomplished in the talks so far, but said he was "encouraged" that the long-delayed peace conference had finally begun.
"That in itself is one little step forward," the veteran Algerian diplomat told reporters. "But it is only one little step forward. Whatever gain we have made is reversible."
Photo: AFP Photo/ Jim Lopez